Looking for something to do in london this weekend? Love Beer? Hate commercialism? Well my friend I might just have the thing for you!
The Craft Beer Rising festival is coming to the Old Truman Brewery this Friday the 22nd and Saturday the 23rd. The Festival is boasting over 40 craft beer breweries providing beer along side street food, comedy, DJs and live music.
Here is what they have to say -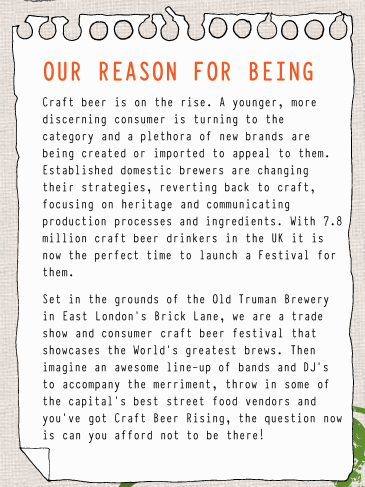 Oh and if you fancy yourself as a brewer you can learn some skills from Heriot-Watt University who will be bringing along a Beer Lab, created by their International Centre for Brewing and Distilling.
  Grab yourself a ticket for just £10
from here
 and drink up the new trend hitting the UK.