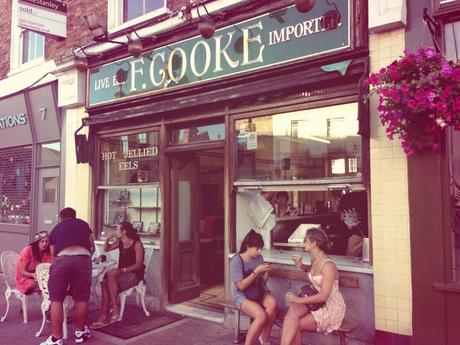 Behind This Wall Bar is a brand spanking new pop-up just at the end of Broadway market, and of course being the sucker I am for a good pop-up I was there with bells on.
"Behind This Wall is pop-up cocktail and oyster bar in the heart of London's Broadway Market. Offering a unique take on classic drinks, mixologists have cultivated a series of recipes that combine traditional methods with exciting new ingredients."
The bar sits within the old F.Cookes pie and mash shop, all the original features remain. OK, almost all – the fryers have long gone but Marble tables, original signage and even their winning 1998 shop of the year spoon all remain to give the bar its unique charm and character.
Arriving on a sunny Friday evening we didn't know what to expect it being the opening night but we were pleasantly surprised to find it not too full and in happy hour too! We grabbed a seat before the place filled up and ordered our first round of cocktails and 12 £1, yes that's right £1, oysters. My Pear Bellini was delish and although I'm not an Oyster fan the boy happily partook in scoffing all 12 of the huge morsels before remarking "they were amazing but they needed ice."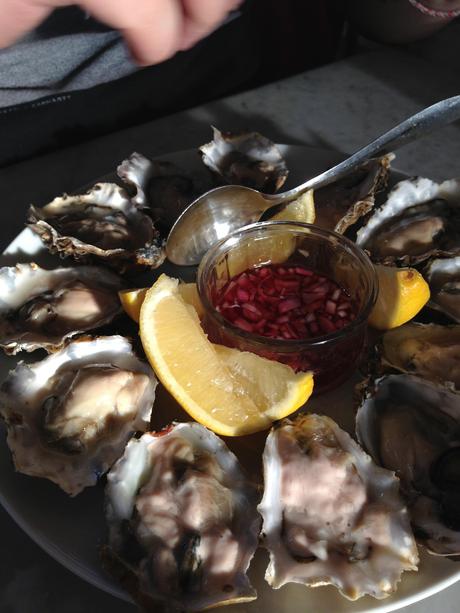 The night continued with a few more cocktails including a Collins with tea vodka and a Rum Old Fashioned the latter of which was amazing with it's hell fire bitters.
Behind This Wall Bar is a great place to start a Friday night or if you want to try something a little different on Broadway, if you pop in to any pop-up (see what I did there?) this month then this should be it.
Happy hour runs from 7pm-8pm where oysters are only £1 and drinks are up to £2 off.
Read about my other Broadway Market adventures here and here.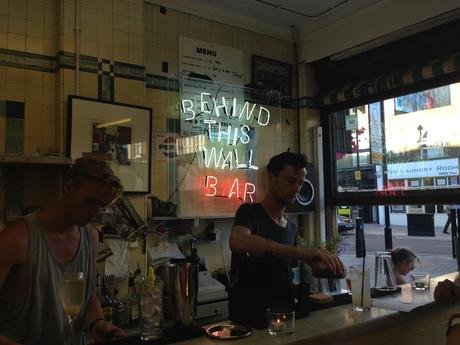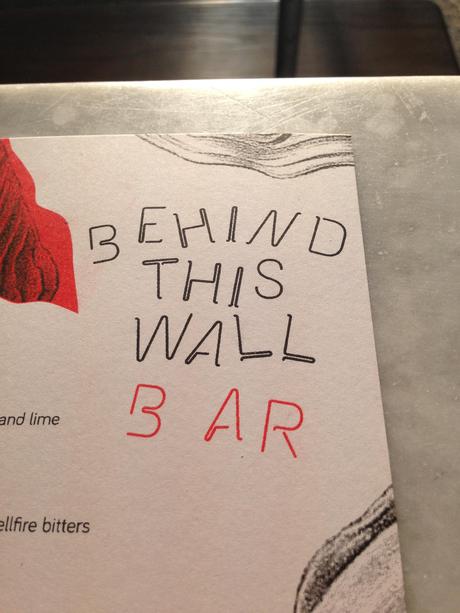 Tell me your best London pop-ups I need to indulge my pop-up addiction
Behind This Wall bar
@ F. Cooke's Pie & Mash shop
9 Broadway Market
E8 4PH
Every Friday & Saturday
18:00 – 23:00
Until 3rd August