On Thursday, whilst the eldest was at nursery, the littlest and I met Bex from The Olive Dragonfly for some fro-yo at the newly opened Cheer Me Up frozen yoghurt shop.
Fro-yo is healthier than ice cream given that it's made with 100% fat-free natural yoghurt and semi-skimmed milk. (The peanut butter flavor is apparently the only one that's not fat free).
I had the natural fro-yo with magic stars on top (I would have loved to have been more adventurous, but had a really sore mouth following my wisdom tooth extraction and was, still am, in pain!) and the littlest had jelly beans.
I think the portion size was generous and the fro-yo itself was absolutely delicious. We'll be going back, for sure.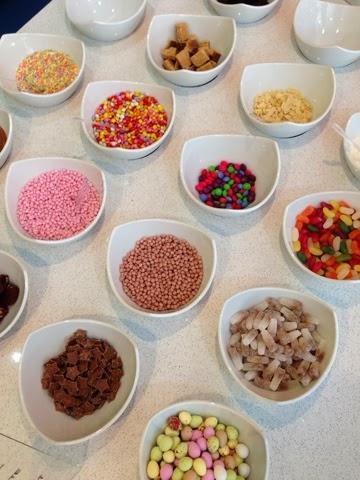 Heaven!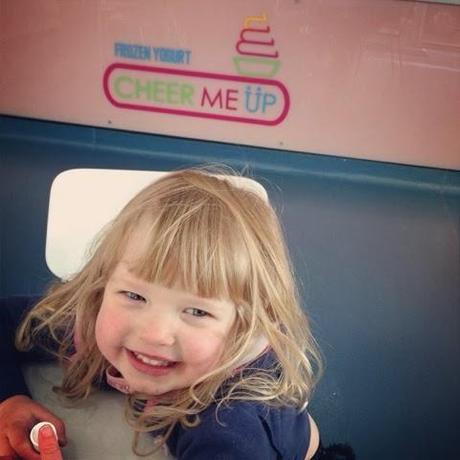 Clearly delighted with her treat!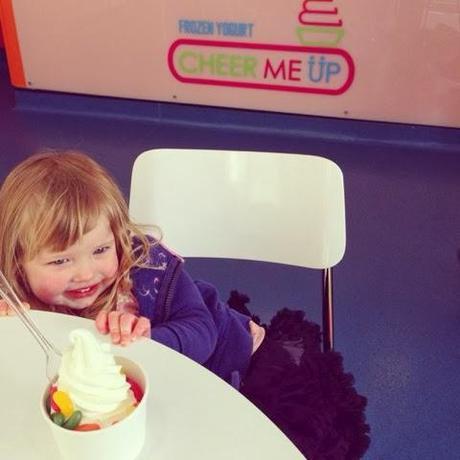 The experience truly did cheer me up :-)