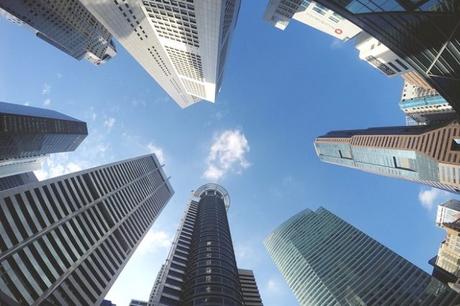 Buying a commercial property can be exciting, but it comes with challenges, especially regarding the first few buying steps. Is it the right type of property? Can you afford it?
There's so much to consider when purchasing commercial properties that it's easy to overlook critical details. But this is where this post can help. Below you'll find a useful checklist you can refer to before finalizing anything.
Contents
1

Research its Use

2

Check Your Finances

3

Insure Yourself

4

Talk With a Real Estate Attorney

5

Get it Inspected
Research its Use
Commercial properties can be broken down into numerous categories and classes. Each of these has its own purpose and requirements.
To begin with, commercial properties come in one of five types:
Multifamily
Retail
Office
Hospitality
Industrial
These are then divided into three types of classes:
Class A (usually an expensive new structure in a desirable location)
Class B (an older structure but in good condition and less expensive)
Class C (a cheap building that's usually run down and not in an ideal location)
Its use will likely be noted in your contract. If you're unsure, ask the building owner or a lawyer.
Check Your Finances
You'll also want to review your finances to confirm everything's in order. Many property owners end up running into financial issues because they didn't sort out things beforehand.
If you're unable to afford it yourself completely, look at loans or investments. While you'll usually have to pay them back, these can help you buy and boost your business as it starts out. One to try is a Small Business Administration (SBA) loan. This is designed to cover basic startup costs and other essential needs to get you going. While part of the government, you can apply for this loan through your local bank.
The loan is easy to obtain, but there are a few guidelines to follow. One is that you must make a personal guarantee if you have at least 20% company ownership. This gives the lender permission to use your personal assets should you not pay it back.
Insure Yourself
Before opening your commercial property, it's essential to insure it. Insurance might seem like an unnecessary cost, but it can be extremely beneficial as it financially protects you from things like a tool or building damages and theft. It can also safeguard you from serious legal issues. For instance, if an employee accidentally destroys something of a client's, insurance can financially cover you.
Insurance is often legally required, especially if you plan to hire employees. In addition, some building owners might not let you purchase their commercial property if you don't show proof of it.
Business property insurance doesn't have to cost a fortune. It's surprisingly affordable and can be customized around your needs. If you have questions, contact your local insurance agency, who will be happy to assist you. To give you the best advice, they'll likely ask a few questions, like describe the business you plan to open and if you have a claims history so they can give you a general quote.
If you don't have time to speak with an agent, see if there's an online quote generator. Here, you just need to type in basic information about your business. It will then calculate an average price for your insurance needs.
Talk With a Real Estate Attorney
Chatting with a real estate attorney might be beneficial just to ensure everything's in order. They could also direct you to some resources and ensure you're not being taken advantage of.
If you're not sure where to start, consider asking them these questions:
Is my business idea for the property legally allowed?
What is the best way to close the deal?
Is it possible to negotiate with the seller?
Are there hidden liabilities?
Are tax breaks available?
Besides asking general questions, having a lawyer's services on hand could be useful should you have a company dispute down the road.
Get it Inspected
It's a good idea to take a quick tour of the land or structure before purchasing it. Sometimes there could be hidden issues (like broken pipes) that could go unnoticed until it's too late. If it's an older building, it might also have toxic chemicals or substances (like asbestos) still inside.
Critical areas to check include:
Its general utilities
HVAC system
Its structural frame
Fire alarms
The roof
You might also want to get an environmental assessment. This analyzes whether the space might have environmental concerns that could impact your business. After setting up an appointment, the inspector will check various areas in and around the building. They'll also observe the surrounding community to see if there might be potential issues (like a nearby river that could flood) that could be a future problem.
Purchasing a commercial property can be daunting, especially if it's your first time buying one. However, by keeping these tips in mind, you can better guide yourself toward making a successful investment.