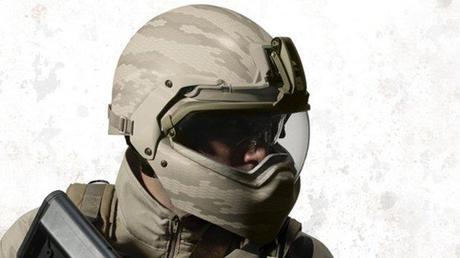 The US Army is currently testing out this awesome new helmet dubbed  "Helmet Electronics and Display System-Upgradeable Protection," AKA HEaDS-UP. It was made by Revision, a company well known for making military protection gear.
The company claims the HEaDS-UP to be more protective than current soldier helmets as it provides 9mm protection "and better eye, face and hearing protection." It also has an innovative Heads Up Display powered by an Android phone. Even though, the company hasn't detailed what kind of facilities this Android integration on the helmet is able to provide for its' wearer, I bet it'll make things easier for soldiers to contact each other and find valuable information quicker than ever.
Check out the video for a closer look.
[Source: Kinja / KitUP ]
(All the images, trademarks, logo's shown on this post are the property of their respective owners)
Follow @nrjperera - Roshan Jerad Perera