Is this the man's best friend of the future? Google seems to think so. After acquiring Boston Dynamics, Google has invested a lot in its robotic dog project, which they now call as "Spot".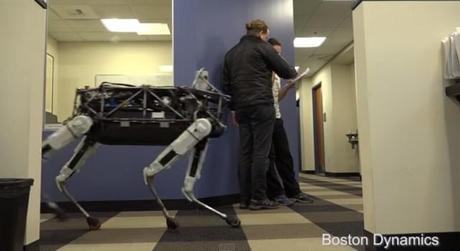 Read Also: Disney's new Autonomous Robot Draws Cartoons on the Beach
The improved four-legged robot is actually a sneaky little dog that has been designed for indoor and outdoor operation. Spot uses its sensor head to navigate and negotiate rough terrain, including climbing stairs, small hills and slopes. And as you can see in the video, it now has amazing stability to stay on four legs without falling when those guy kick this poor little thing. I wonder if it falls under any law for robot cruelty?
[Via: Engadget / YouTube ]
(All images, trademarks shown on this post are the property of their respective owners)
Follow @nrjperera – Roshan Jerad Perera