After finishing the Victorian Lavender bookmark, my eyes were crossing a bit from reading the pattern. Counting those tiny squares late at night...not recommended.
So, for my next hand stitching project I decided on something easier. WAY easier :) It's so easy it's kinda like cheating. But it is a nice little no thought project that is perfect for right before bed. It's called Stitch & Zip. The one I am currently working on happens to be a glasses case.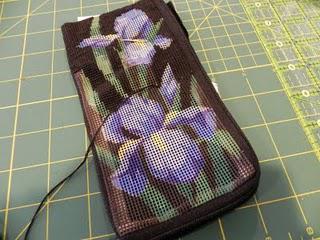 The zipper and back are already attached, all you need to do is the needlework and VOILA! Instant project :)
There is no pattern to read, you simply cross stitch the corresponding thread color where it is printed on the design. The kit comes complete with thread (or floss) and a needle. Seriously, brain dead, but like I said, perfect for when you don't want to have to concentrate too hard.
Here are some pics of my progress...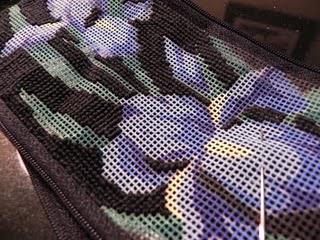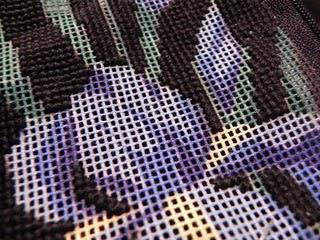 Interested? They range from around $12.00 to $36.00 depending on the size of the kit. They even make them for your Kindle or i pad. Here is one online source for them http://www.onlinestitchkits.com, there are some beautiful patterns, as well as some grandma-ish ones... Its a great easy way to try your hand at something new :)
Happy Sewing,
Janice