Amidst political claims and counter claims most of the poll pundits are expecting not other than a hung parliament after the ongoing LS lection. So, what next if the results are really so?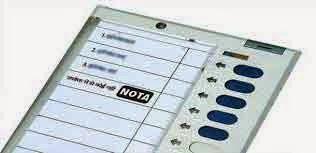 PROLOGUE
Maharashtra Chief Minister Prithviraj Chavan has floated
the idea of two party system
in the country. Chavan says that the two or three party system should be adopted in India as in the United States of America.
CENTRELOGUE
"Regional parties are not allowed to contest the national elections in Germany. Similarly, we must prohibit regional parties from contesting the Lok Sabha polls. Only then will the polity move towards a two- or three-party system like the one that exists in the United States."
- Prithviraj Chavan, Chief Minister, Maharashtra
EPILOGUE
"I am personally against the presidential style… We are not ready for that we wanted to keep it (presidential-style contest) away and even campaigned against it. It, however, did not come out right. The RSS succeeded in its plan."
- Prithviraj Chavan, Chief Minister, Maharashtra
This is not the first time such an idea has been put for debate. Do you agree with Chavan's idea or disagree put your opinion in comment box.