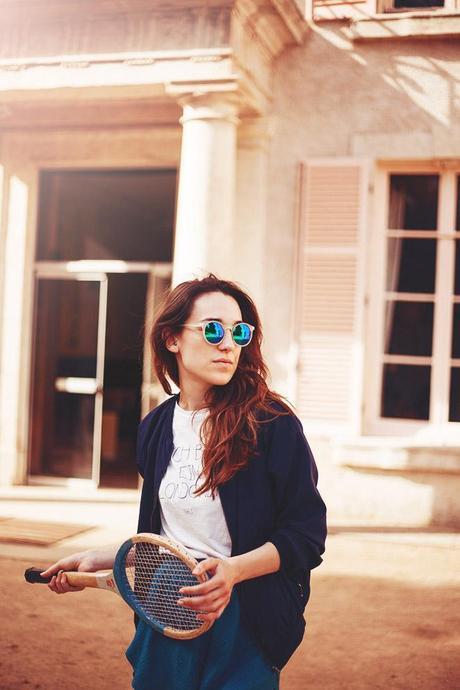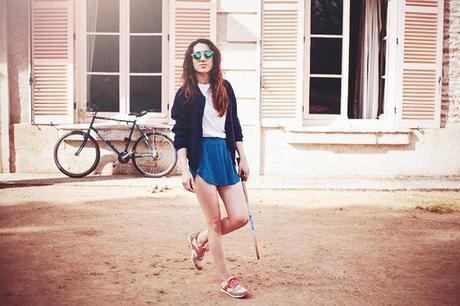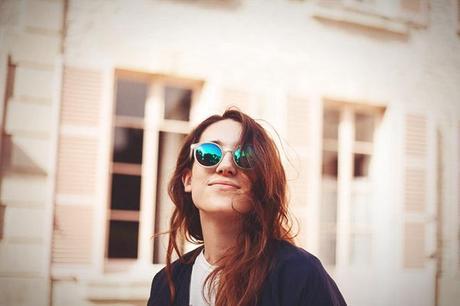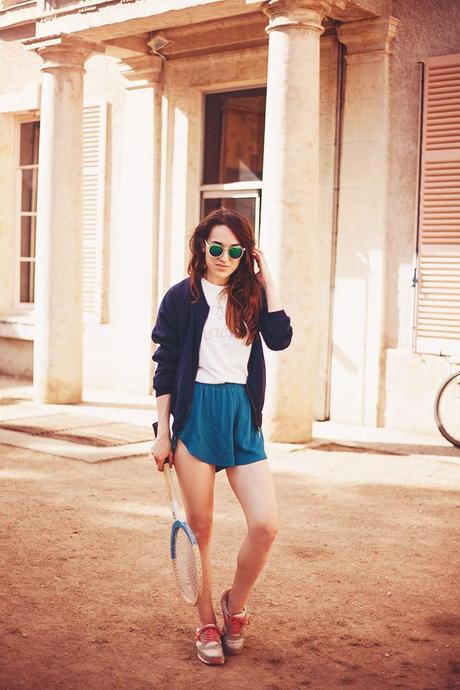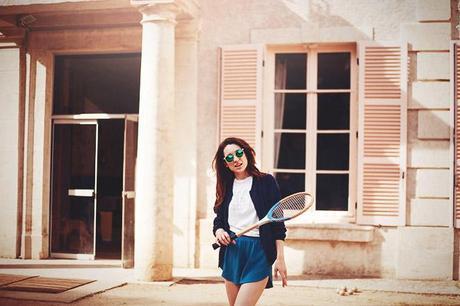 Photos : Orlana (hey girl!) Mirror Sunglasses c/o : Zero UV // T-Shirt : Civissum // Shorts : Koshka // Trainers : Naf Naf
This bank holiday weekend was all about chilling, swimming in rivers and dancing until sunrise. About 20 of us stayed in my friends beautiful Chateau in Burgundy. Nice wine there, especially the Chablis, that helped the dancing until sunrise bit, haha!
It was so hot, so I dusted off my shorts for once. Blue and peach are a great mix, and these sunglasses really make any outfit pop… I want them in every colour!