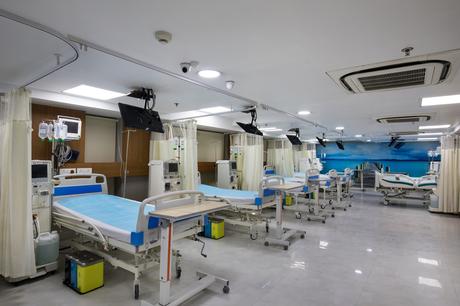 People coming from outside India might hesitate to go anywhere if they fall sick. But Charnock Hospital tries to be there for these international patients by providing the best kind of services and expert doctors who are well-known in their field.
We have the proper infrastructure with 300 beds, 70 ICU beds, 7 Modular OTs, world-class German and American medical equipment.
People coming from Bangladesh, Bhutan, Myanmar, Nepal, the Philippines, Africa, and the USA can avail these top facilities in our hospital. All an international patient will require is a Covid negative report, old medical reports, if any, visa, passport, passport size photos, and a copy of the treatment plan once it's provided by us.
Charnock Hospital has a lot of departments providing the best care for the following diseases:
Cardiac Sciences
Neuro Sciences
Renal Sciences
Kidney Transplant
Gastro Sciences
Orthopedic
Oncology
If you need treatment for any of the given above diseases, you will need to contact us as soon as possible. We will make a doctor's appointment for you. We can also provide airport pick up and drop if you require.
Once you get an appointment, there will be general enquiry followed by opinions given by experts. You will be given visa assistance and provided with a treatment plan. If surgery is required, you will need to be present for a pre-op consultation before the surgery. After the surgery, you might need to stay in the hospital for a certain amount of time to recover properly. You will be discharged once there are no signs of any complications. But make sure you are there for a follow-up or you can take the help of online consultation if required.
You will get great value for money if you choose to get treatment from Charnock hospital. We always strive to provide the best kind of services to all our international patients.