New to little Indiana? Subscribe for free to my RSS feed. Thanks for stopping by!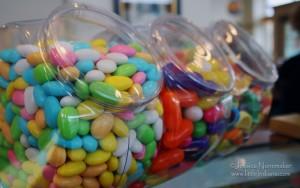 Wabash, Indiana: Charley Creek Inn Candy Shop
Wabash, Indiana
The candy-lovers delight, you'll find a whole range of sugary confections to satisfy your sweet tooth at this great Indiana candy store.
Charley Creek Inn Candy Shoppe in Wabash, Indiana
Gleaming glass containers hold a great variety of drool-worthy bulk candy. Clear glass jars just make it look good!
Kid #1 was completely taken with the Gummi Army Men. Is that fun or what?
Hubs also snuck in a bag of Gummi Bears in there, too. I guess he doesn't like to share, either.
Indiana Candy Shop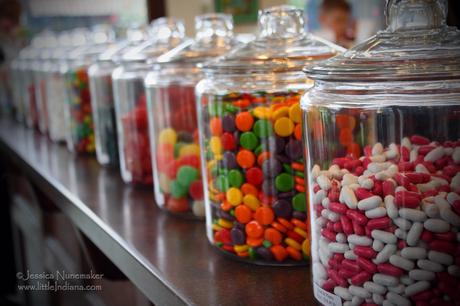 Wabash, Indiana: Charley Creek Inn Candy Shop
There's more than just candy at this Wabash County sweet shop. They carry a variety of fudge, other chocolates, and regional products.
But there's more than candy and chocolate to this downtown locale–they've also got ice cream! It's an ice cream parlor and sweet shop all rolled into one.
While there isn't any Blue Moon ice cream (sad face) there are plenty of other yummy flavors.
The Charley Creek Inn Candy Shoppe is kind of your one-stop shop for fun treats, don't'cha think? I'm pretty sure that Kid #1 would agree!
Go There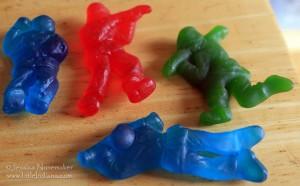 Charley Creek Inn Candy Shoppe Gummi Army Men
Since this is part of the gorgeous Charley Creek Inn, you know it's also really nice and super clean. The people are always very friendly, too.
Changing specials and new inventory make this a fun place to pop into and explore…and taste and try and bring home!
Just don't forget to tell 'em that little Indiana sent you.
Find Charley Creek Inn images and other pictures in Wabash, Indiana on my Flickr photostream.
Charley Creek Inn Candy Shoppe
111 W Market Street
Wabash, Indiana 46992
260.563.0111

View Larger Map
little Indiana: Where to Stay, Play, and Eat in Small Towns in Indiana. Discovering Indiana's best small towns! Now get little Indiana on your Kindle.
Targeted. Relevant. Affordable! little Indiana Advertising