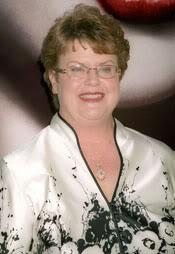 The Sookie Stackhouse series hits home for so many readers and HBO fans because of the quality of the author's fantasy world, according to a UCR Palm Desert professor.
Charlaine Harris will bring her insights to Palm Desert, CA this week for a lecture at UCR Palm Desert.
"The books have become cultural touchstones," said Tod Goldberg, Administrative Director of UCR Palm Desert Graduate Center's MFA in Creative Writing and Writing for the Performing Arts.
Goldberg will moderate the lecture, which is set to begin at 6:30 p.m. Thursday, Nov. 17 as part of the Arts and Letters Lecture Series.
"The TV show has propelled her and her books into the cultural spotlight," Goldberg said, adding that Harris' 11 novels have spawned a new generation of vampires.
The popular fiction hits home for so many readers and HBO fans because of the quality of the author's fantasy world, he said.
"She's dealing with issues of sexuality and belonging that are part of what the fabric of humanity is," Goldberg said.
He said Harris tackles the issue of " who do you love, do you love the wrong person, or in this case the wrong vampire?"
"She's not recreating the wheel. She's creating a whole different spin. It's a completely different animal," Goldberg said.
He said that most people have at the very least heard of the TV show mainly because of a Rolling Stone magazine cover showing Sookie Stackhouse (Anna Paquin), Bill Compton (Stephen Moyer) and Eric Northman (Alexander Skarsgård) naked and covered in blood last September.
The books and show follow the fictional life of Sookie Stackhouse and her attraction to vampires in Bon Temps, Louisiana.
Goldberg said the fictional world provides an escape to many fans, and that does not have to mean it lessens the books' literary quality.
"Is Charlaine Harris America's finest writer? Probably not. But she's a great writer," Goldberg said. "… some books just need to provide escapism. They're funny. They're sexy. They're entertaining."
The cost of the lecture is $20 and tickets can be purchased online here.
Who's going? I wish I could go…if anybody DOES go, please ask her questions about Deadlocked! Thanks!