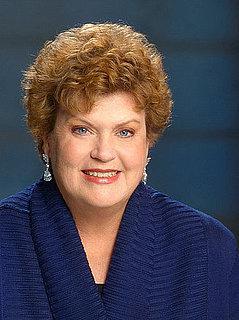 Charlaine Harris has posted Deadlocked's Tour Schedule! Will she be coming to a town near you?
Find out in the dates below!
March 1 – 4 Sleuthfest, Orlando, FL

April 11 – 15 RT Convention, Chicago, IL

April 25 Boston Public Library Fundraiser  

April 27 – 29 Malice Domestic, Bethesda, MD

Deadlocked Book Tour

May 1 – Books & Books, 265 Aragon Ave, Coral Gables, FL 33134-5008

May 2, 6:00 PM – Vero Beach Book Center, 2145 Indian River Blvd, Vero Beach, FL 32960

May 3 – The Bookmark, 220 First Street, Neptune Beach, FL 32266

May 4, 7:00 PM – Barnes & Noble, 1812 Rittenberg Blvd., Charleston, SC 29407

May 5 – Joseph-Beth Booksellers, 161 Lexington Green Cir, Lexington, KY 40503

May 6, 3:00 PM – Barnes & Noble, 3327 Pineville-Matthews Road, Charlotte, NC 28226

May 7 – Bookmarks, 2133 Bethabara Road, Winston-Salem, NC 27106

May 8 – That Bookstore in Blytheville, 316 W Main St, Blytheville, AR 72315

May 9, 7:00 PM – Barnes & Noble, 1000 Highland Colony Parkway, Ridgeland, MS 39157

May 10, 7:00 PM – Barnes & Noble, 2590 Citiplace Court, Baton Rouge, LA 70808

May 11 – Murder by the Book, 2342 Bissonnet St, Houston, TX 77005

May 12, 7:00 PM – Bookpeople, 603 North Lamar, Austin, TX 78703

October 27 Utah Book Festival, Salt Lake City, UT

November 1 Vegas Valley Book Festval, Las Vegas, NV
Source: charlaineharris.com
She also updated her status on her Facebook page…here's what she said;
Charlaine Harris

My bags are packed, bffpaula is here, and we hope the plane is ready. Off to Orlando for Sleuthfest. After I return, later in March I fly to NYC to sign stock ahead of time for the stores I WON'T be able to visit on tour. After that, a library benefit in Boston, Malice Domestic, and then tour. That gets me through the middle of May . . . Oh, my tour schedule is up on my website. It'll be posted here, too.
We want to wish her a safe flight and happy trails!
Don't worry, we will keep you up to speed on SleuthFest, of course! 

Is she coming to an area near you? Will you go meet her? Share your thoughts below!