Time is ticking down till Charlaine Harris' Deadlocked, the 12th book in the Sookie Stackhouse series. We are close enough to start counting the hours and minutes!

To help whet our appetites further as we wait for May 1st, Charlaine was recently interviewed On the "Here and Now" program (podcast) on 90.0 WBUR in Boston.
As usual, Charlaine was a delight to listen to and had me laughing in a few spots with her responses.
She and the interviewer, Sasha, covered a range of topics:
How it took 2 years to find a publisher for Dead Until Dark.
How she drew on the civil rights movements (current movement for gay rights as well as the movement in the 60′s) as inspiration for the Vampires. Though if you enjoyed the story for the story's sake, that's perfectly fine too.
Charlaine hired someone to help her keep her cast of character (details) straight. I know there are plenty of us to would volunteer if she would need any more help!
Some more information what to expect in Deadlocked… slightly spoilery but nothing to specific.. just mentions of a few ******. and 2 **********s    :)
Because she was worried she would not be given a chance to write more then the first book, she wanted to make sure our girl Sookie was not shy, but waiting for her adventure, and a character we can relate too . Twelve books later, we think she hit it out of the park and join Charlaine in her "neener neener neener" to those who passed on this world
I for one am in complete agreement with Sasha; it's a great time to be a Charlaine Harris fan.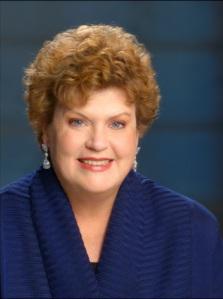 For the full interview (podcast), check it out here and tell us what you think. What did you learn from Charlaine that you didn't know before?
Sound off below!