Just wanted to give you the heads' up!
Charlaine Harris has a new interview coming out with fellow author, Molly Harper, which will appear in the May 2012 issue of RT Book Reviews magazine!
Here's a look at the issue's cover!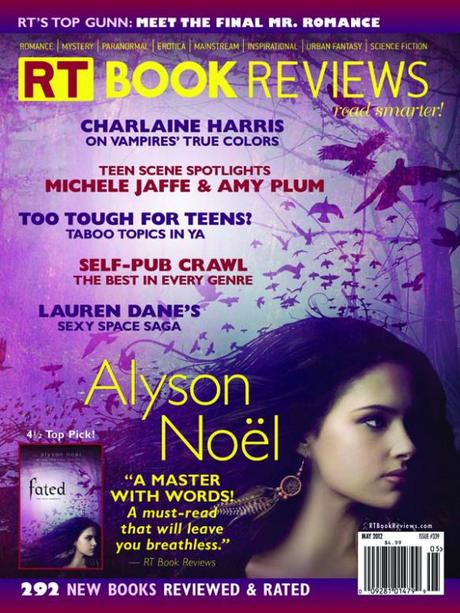 In the interview, Charlaine talks about the new Sookie release,
Deadlocked
, and the very last Sookie book in the series too…sounds exciting! I wonder how much Charlaine will reveal about either one?
Charlaine will be making an appearance at the RT Booklovers Convention in Chicago, Illinois from April 11 – April 15, 2012. Please click on the link above for more details. If you would like to attend, you have to register. Please click here to submit your registration, book hotel rooms, etc.
Sounds like fun! I wish I could go…
What do you think? Share your thoughts below!