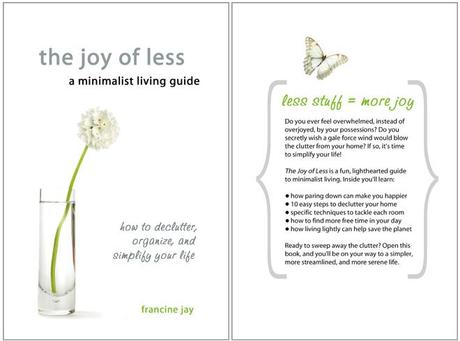 You guys. I am HOOKED ON THIS BOOK. Thanks to Diana (for the fabulous suggestion and the Kindle loan), I am well on my way to simplifying my home, wardrobe, schedule, and life. I was less than ten pages in and found myself literally nodding along as I read these words;
Most people hear the word "minimalism" and think "empty." Unfortunately, "empty" isn't altogether appealing; it's usually associated with loss, deprivation, and scarcity. But look at "empty" from another angle—think about what it is instead of what it isn't–and now you have "space." Space! That's something we could all use more of! Space in our closets, space in our garages, space in our schedules, space to think, play, create, and have fun with our families….now that's the beauty of minimalism.
I have been super overwhelmed the past couple of weeks with Stitch Swap (are you coming?!), baby shower planning, a backyard makeover, photography gigs up the wazoo (yay!), personal writing projects, painting our bedroom, birthday parties, insert random events/commitments here ______. I've been emotionally cluttered, to say the very least. I haven't been inspired to write and I've fallen behind on personal goals (see: only attending one out of four paid bootcamp sessions).
I'm looking forward to being re-inspired with the joy pledge and finding joy in less. Stay tuned for before and after pictures as I make progress across my oh-so-cluttered life.
Care to join me?