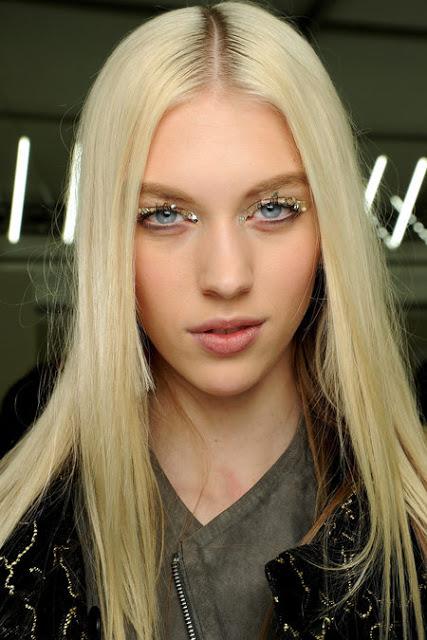 Usually at this time of year I'd be busy doing all Spring/Summer colours like everyone else is. But the weather being as it is (yes we had snow this week in UK and it's April) and it's freezing, so I thought I'd check back on the A/W fashion shows from last month and pick some interesting looks. For all we know, this season might just carry on and we'll have no summer at all. Last year, anyone?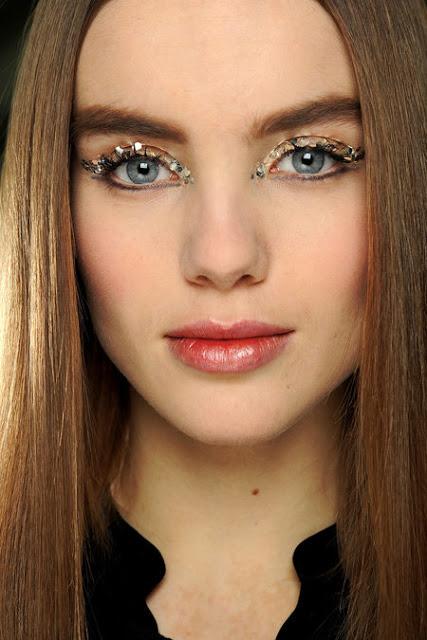 Once again, fashion designers are flirting with punk as their inspiration (maybe because the Costume Institute is doing a Punk exhibition?) so cue the mix of different fabrics and textures in one outfit, teamed with the streamlined silhouette and darker colours. Always at the helm of originality while keeping their own style, Chanel interprets this look well.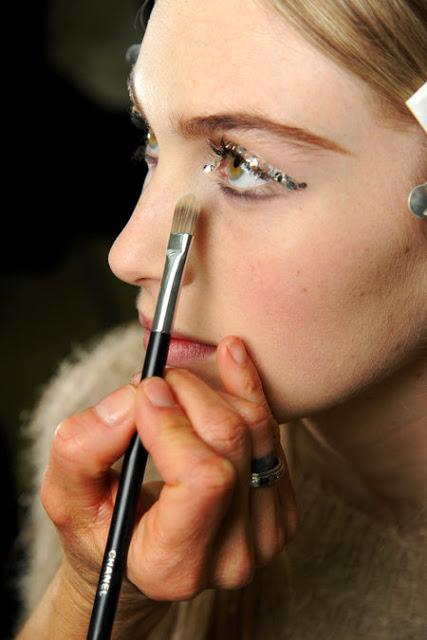 Next year's punk face, according to Chanel is fresh and glowing. And perfect. Skin is prepped with Hydra Beauty Serum and Vitalumiere Aqua foundation, cheeks are flushed with the natural pinky crème blusher. Chanel have always done a good blusher, and for the upcoming A/W the new shade is called Inspiration. Not yet available though, but you can find other shades from Chanel. Their blusher colours are subtle so incredibly user friendly.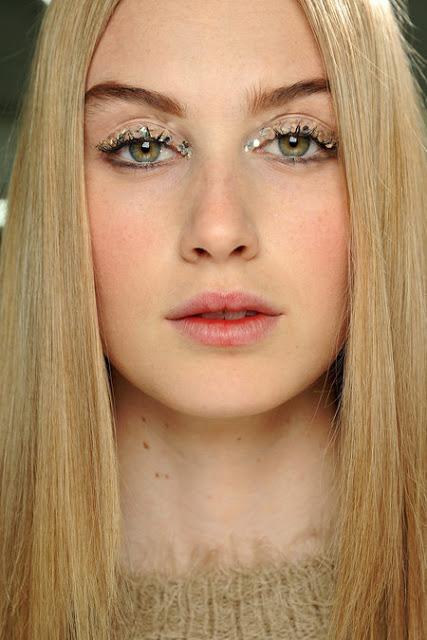 Eyes are lightly lined with a pencil, with lots of black mascara on the top lashes. But this is where this look gets different. Platinum sequins are glued on around the eyes ensuring plenty of light would be reflected. Get your own sequins on with the help of Frontcover Cosmetics, their Sparkler kit comes with extras and with the glitter sealing gel to keep the sequins in place.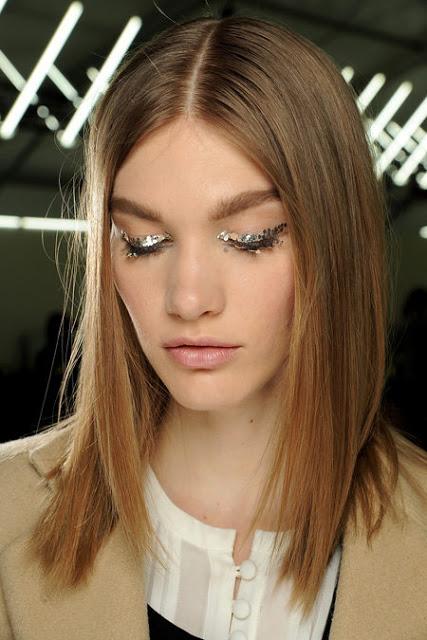 What stops this look getting all romantic and too girly are the eyebrows, strong and arched and beautifully filled in. Really good eyebrow pencils are available from Sisley, Laura Mercier and Shiseido. Choose a color that suits your natural eyebrow and hair color.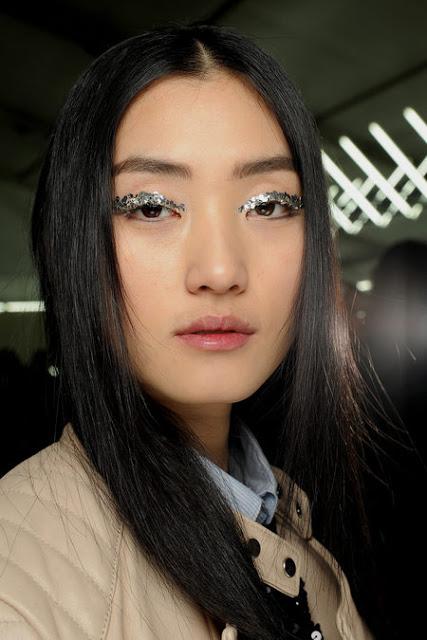 Keep the lips nude and sheer. Mix some Chanel Conditioning lip balm with some Precision lip liner in Pretty pink.
There you have it, your own Chanel catwalk look. You certainly don't have to wait for the next season to wear it, now is always good!