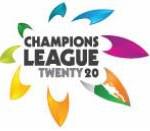 Schedule for Champions League T20 2012 has been announced and the opening match will be played between Titans, winner of the Twenty20 Challenge in South Africa, and Perth Scorchers, runner-up in Australia's Big Bash at Centurion, South Africa on October 13.
On the same day and at the same venue IPL-V winner Kolkata Knight Riders and Delhi Daredevils will play the second match to provide a double-header start to the CLT20 League. The final will be played at the Wanderers, Johannesburg on October 28.
Fourteen teams will feature in the Champions League Twenty20, 2012 and 29 matches will be played at the Centurion, Johannesburg, Durban and Cape Town.
The qualifying stage will be played from October 9 to 11 and this will feature ECB 1, Sialkot Stallions (Pakistan) and Auckland Aces (New Zealand) in pool 1 and ECB 2, Trinidad and Tobago (West Indies) and the winner of Sri Lanka's domestic T20 championship in pool 2.
The draw: 
Group A: Kolkata Knight Riders (India), Titans (South Africa), Perth Scorchers (Australia), Delhi Daredevils (India) and qualifier 1;
Group B:Chennai Super Kings (India), Highveld Lions (South Africa), Sydney Sixers (Australia), Mumbai Indians (India) and qualifier 2.
The schedule:
Qualifying stage:
Oct. 9, Wanderers, Johannesburg:ECB 2 vs SLC and Sialkot Stallions vs Auckland Aces;
Oct. 10: Centurion: ECB 1 vs Auckland Aces and ECB 2 vs Trinidad & Tobago;
Oct. 11: Wanderers, Johannerburg: Trinidad & Tobago vs SLC and ECB 1 vs Sialkot Stallions
Group stage:
Oct. 13: Centurion: Titans (TI) vs Perth Scorchers (PS) and Kolkata Knight Riders (KKR) vs Delhi Daredevils (DD),
Oct. 14: Johannesburg: CSK vs Sydney Sixers (SS) and Highveld Lions (HL) vs Mumbai Indians (MI),
Oct. 15: Cape Town: KKR vs Q1,
Oct. 16: Cape Town: SS vs Q2 and CSK vs HL,
Oct. 17: Durban: TI vs Q1 and KKR vs PS,
Oct. 18: Cape Town: HL vs SS and MI vs Q2,
Oct.19: Durban: DD vs Q1,
Oct. 20:Johannesburg: HL vs Q2 and CSK vs MI,
Oct. 21: Cape Town: PS vs DD and KKR vs TI,
Oct. 22: Durban: CSK vs Q2 and SS vs MI,
Oct. 23: Centurion:PS vs Q1 and TI vs DD,
Oct. 25: Semifinals: Durban: A1 vs B2,
Oct. 26: Semifinals: Centurion: A2 vs B1,
Oct. 28: Final: Johannesburg.