I feel I must tell you that I want to divorce my kitchen table chairs. I began the whole affair 10 years ago, when cash was slim. They were heavy, vintage cherry chairs from a church probably. The yard sale had 10, I bought 4 but quickly regretted my slim purchase and they were gone when I went back for more. I painted them, had cushions made and they are so 10 years ago. Enough about them.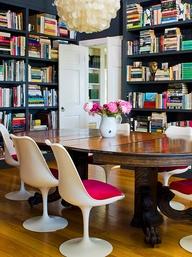 I think about new chairs more often than I should. My table is a farm table and it stays, for sentimental reasons.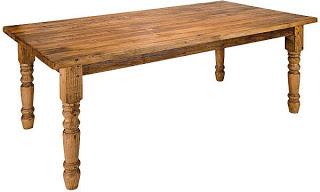 The idea of mixing it up with something modern is very tempting.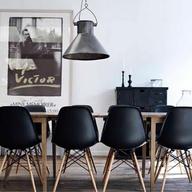 Here are a few choices that I have considered.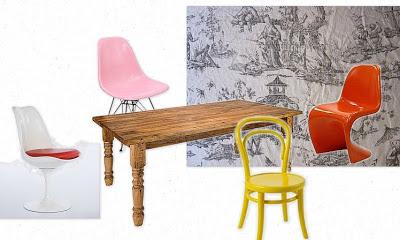 The toile is the linen fabric on the large curtain covering a sliding glass door in the breakfast area. If I had to choose today, I would choose the Eames chair although not in pink. The trouble is that five years ago I would have said, "Over my dead body" to those chairs. As a child of the '70s I have a love/hate thing with mid-century pieces and my fear is that I would tire of them.
I have thought of taking a cue from the toile.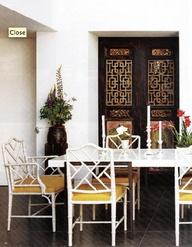 I love, love, love Chinese Chippendale chairs.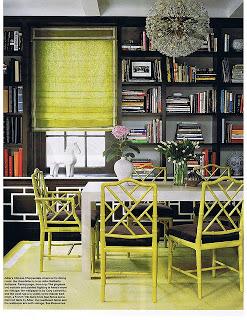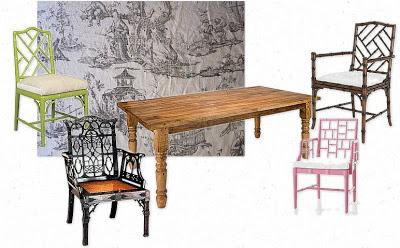 The thing is that the scale could be a problem.  Have you ever been seated at a table where there was barely an inch between the chairs and even though they fit were just too tight? I don't want that.
I think my best choice at the moment is something from Louis land.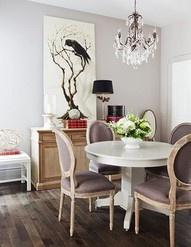 The oval backed Louis XV chairs are my first choice at the moment.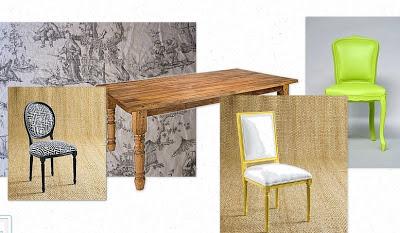 I have gone over and over different sassy color choices in my head but keep returning to this idea.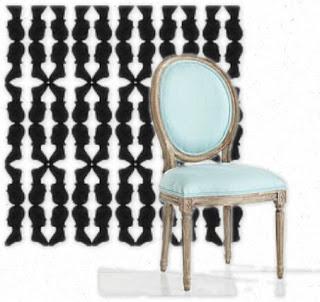 I really want to use my silhouette fabric with impact (i.e. not another pillow) in my house. I can't stop thinking about this combination of classic chair with unique fabric. Now I just need a money tree to make it happen.