Will Randall was born in Dawson Creek, BC, grew up in Nashville, moved back to Vancouver, BC, and now calls Calgary home. Will grew up around country music and had lots of early exposure. His dad, Wyley Randall, is an accomplished singer/songwriter who also owned "The Rhinestone Cowboy", a honky tonk. Will has been singing in front of an audience since he was nine and his influences include Merle Haggard and Waylon Jennings. No one would argue that Waylon and Merle represent the cream of the crop when it comes to outlaws in country music.
I'd like to thank Will for taking the time to answer our questions and while we may not agree with all of his answers we do appreciate that he felt comfortable enough to share them with us. I have a soft spot in my heart for country music and my country music tastes run the full spectrum. We're not prone to sugar coating stuff so here, in their entirety, are our questions and Will's answers.
TC: Hi Will and thanks for taking the time to answer our questions.
WR: First I would like to thank you for asking me to do this interview and supporting Country Music, not a job many take on and it is very appreciated. Secondly, I want to put it out there that I may say something's in this interview that some may find "Redneck Correct" and that's Ok. These are my opinions and solely my opinions (hence "Outlaw"). With that being said, let's do this!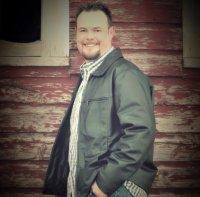 Q: How do you make family life and music work for you?
WR: Well as you know, this industry is very tough on families, thus I'm divorced at 35. I have a beautiful five year old daughter that I spend as much time with as I can. and I do spend a lot of time with her. I have a working relationship with my ex wife and although she sometimes can't understand why I chose this as my profession, we both strongly believe that a child needs be raised with both parents in the picture to be able to live a normal life so she graciously works around my schedule. It gets trying sometimes being on the road for so long away from Harley, my li'l girl. But when I hit that stage and the first note is sung, the audience temporarily fills that void. That's how I balance both.
 Q: What's the last thing you listened to and what platform did you use?
WR: The last thing I listened to was Hank Williams Jr. "Strong Stuff". It's a great album and its one of those albums you have to play LOUD, lol.
But if you are referring to today's radio, I have to be honest. I don't listen to today's radio. I am really disappointed in the way Country Music has turned out. Don't get me wrong, I can appreciate what these New Country artists are trying to do and the talent some of them have is amazing but it's not my kind of Country. I'm an artist that sings about heartache, pain, love, happiness and paying you're dues. You know, Reality! Today's Country in my opinion is all sunshine and rainbows and a fantasy that 80 percent of listeners will never live out. Harlon Howard, who wrote "I Fall to Pieces", said that Country Music can be summed up by simply calling it 'White Man's Blues". And its true, Country Music is supposed to be all about real life. In my opinion it's become far from it!
I heard a song once called "All About The Money" and it started to all make sense. It seems to me The Country Music industry is more focused on turning Nashville into Hollywood and making millions instead of putting out great songs that us hard workin', Blue Collar folk can relate to. And the sad part is, Merle Haggard would never get a record deal these days. Something's wrong with that picture….
So back to the question at hand. I buy music that I enjoy listening to. I find most of the music I listen to on Sirius /XM radio. And by going out to see live entertainment. Remember even the big boys started out small. Buy Indie, there's a lot of great talent not signed to a deal or being played on major stations. I don't buy what the industry tries to force feed me.
 Q: Can you tell me about the sponsorship with Clayton USA?
WR: All I am at liberty to say is that I am very blessed for all my endorsements. Tom Anderson Guitarworks, Clayton Custom Picks and "Mo" Betta Shirts. And I thank my lucky stars every day for them and the people involved.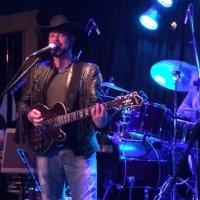 Q: Do you feel like social media has made a big change in the way artists and fans interact?
WR: Absolutely I've been working with Black Mountain Social Media and Pinky Simms for almost a year and she has shown me how important social media is to an artist. I'm old school and don't like to spend too much time on the computer and so it didn't occur to me my fan base is right in front of my face lol. Pinky helps me by reaching out to my fans getting my music out there to people who would not normally hear my music and although she is new to the industry she has become a great addition to my camp.
 Q: "Chain Reaction" is great, and the EP is great but when will we see the full album – "Still in Love With You"?
WR: Thank you very much and thank you to the fans for buying and supporting my music. Chain Reaction is a great song written by a great friend of mine Rich Fagan "Sold" "Be my Baby Tonight", and Joe Collins it gets a great response from the audience. As far as a full length album goes I am in the process of writing new songs for a whole new album. I've reinvented myself and now I'm going back to my roots writing about real life experiences the good the bad and the not so appealing lol. Don't get me wrong Chain Reaction and How I Want to Live will still be staples in our shows, but I will be releasing more songs like Can't Sing the Blues in an Air-Conditioned Room and you can expect some Rocking Country tunes, and some beer drinkin' tear jerkers. To sum it up it will be an album about me.
 Q: Are artists like Dallas Smith and Brett Kissel making people pay more attention to West Coast country acts?
WR: No. And I think it's unfair to place all us Western Canadian artists into a melting pot labeled the West Coast. I mean Brett Kisell is from Alberta. However in reference to the West Coast I do believe Aaron Pritchett is making a positive influence on acts coming out of Vancouver, and what better man than Aaron to represent the West Coast. Not only is he a great entertainer but a super nice guy.
Q: You referenced getting back up to speed after an accident in a recent tweet, is it ok to ask about it?
WR: Sure. In September I was in an accident when a lady blew a stop sign because she was texting and driving. The accident has caused me to lose feeling in my hands and feet however in the last few weeks I have regained some feeling in both. By the grace of God my daughter wasn't with me and I am still able to play guitar.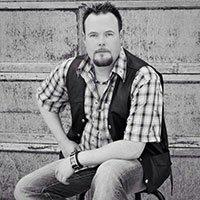 Q: Almost all of your merchandise is "unavailable", when will fans be able to buy?
WR: On that website those are simply prototypes. I am trying to find the most cost effective way to produce them therefore making it easier on the pocket books of the fans. Remember I'm old school and cost and quality means a lot to me.
 Q: You've been at this a while, what's the difference between 1992 Will and 2015 Will?
WR: I'm unsure to what you're referring to. However not much has changed in who I am, at the core, my values and beliefs are still the same. I've definitely learned a lot about the industry, and I've learned perseverance is my best friend. If there has been any change, it would be that I would never have thought in 1992 that my style of music, morals and values would now in 2015 classify me an outlaw, but I wear the brand proudly.
 Q: What's in store for 2015?
WR: An upcoming tour to be announced, a new album for Fall, and like every hard working man with a dream, I'm dreaming with my eyes wide open.
All photos from Will's Fan Facebook Page