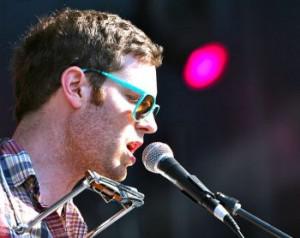 Take the fun and simple illustrations from American children's writer Shel Silverstein, add color and more detail and you've got the psychedelic animation that flows through the fingertips of Canada's indie folk rock musician and artist Chad VanGaalen.
If this sounds like it's up your alley, you're in luck! VanGaalen's art and music are on display in Amsterdam's Andenken Gallery on 2 August – and the whole thing is free!
A familiar name in the indie world, VanGallen has been churning out warm, folky pop tracks that have been gaining attention since his 2008 release, Soft Airplane.
With the new album, Diaper Island just hitting the market, VanGaalen is launching a full-on European tour that kicks off at Amsterdam's hip Bitterzoet club on 3 August.
But if you want to sample both his music and his artistic talent beforehand, a live acoustic set and his artwork will be packing the house at the Andenken Gallery.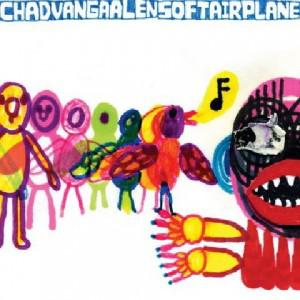 The show is a pre-launch to his tour, but also the kick-off to a three week exhibition of his own sketches titled, Life is Butter Dreamer!
In addition his strumming skills, VanGaalen has often put pen to paper to create his album covers. He has also been a part of the artistic direction of music videos for musicians like J. Mascis of Dinosaur Jr. and fellow Canadian bands Holy Fuck and Shout Out Out Out Out's.
VanGaalen will be playing during the gallery's reception from 18.00 to 23.00. But he's not the only act that will take the stage. The night will host more live music that is sure to keep the the in-house bar packed and lively. An added bonus for those who get into the swing of things – ticket will be given away for VanGaalen's Bitterzoet show throughout the night.
Doning his experience with nominations and awards, including best music video at South By Southwest (SXSWClick!) in 2006 for his animated music video "Clinically Dead," VanGaalen's imagination creatively churns out cartoons with far-out creatures and fictional scene. Designed in fluid movement, the images have a captivating appeal and quirky humour.
VanGaalen's animated films, along with many drawings, will be on display at Andenken until 21 August, so stop by for a look. Plus, it's a good reason to check out one of the more real, grungy and authentic art galleries in the city. Andenken is a favourite spot for locals and visitors in Amsterdam's up-and-coming Oude West nieghbourhood where you can always count on a glimpse of what's new in the world of urban art, and enjoy a laid back atmosphere with cheap drinks and good vibes.