Spring never fails to revive those half-gone memories from my time in Hungary, of being young, somewhat lost, skipping school just to be killing my hours by the Danube and of course, the cherry blossoms. Reading just about everything I could get my hands on, a semi-futile attempt to make up for a school without spirit. At least that's what I thought back then, I also thought that the laws of physics were unnecessary and that my 24 year old teacher was old. [I have grown to be rather grateful for my education since.] 
Some say youth is wasted on the young, that young love fades, people come and go… you can't go home again and that it's all over too soon. I don't know. I sure wish I could censor some of life's changes but couldn't imagine life with zero change and every day the same.
BUT BACK TO THE SUBJECT OF SPRING: I'VE BEEN TRYING TO MAKE DRESSES HAPPEN.
 Spring colors & pastels have never been my thing but I do like a certain kind of dress, especially when the weather is this nice.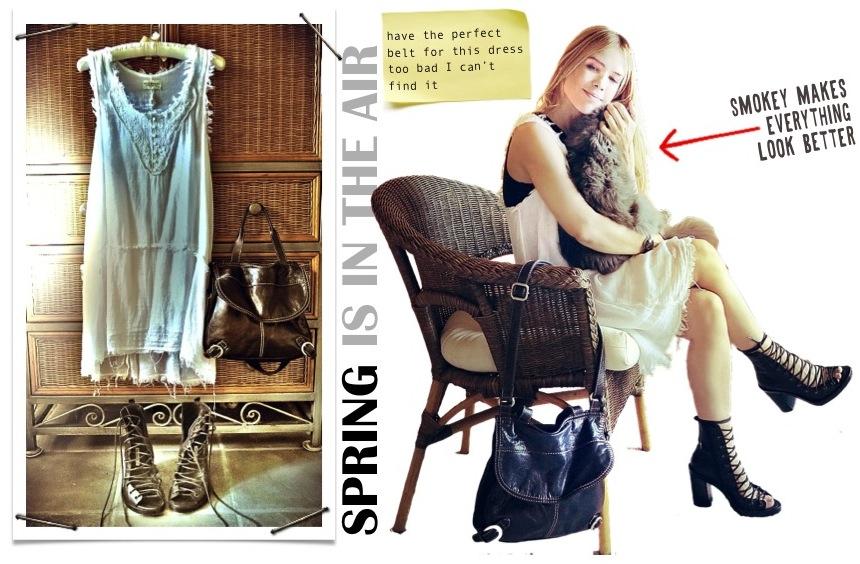 Adri (my childhood friend) and I used to rock lace-up sandals with denim shorts, and of course, a Stones t-shirt -- man, who said youth was wasted on the young!
Until next time,
Agnes
p/s: Found the belt.