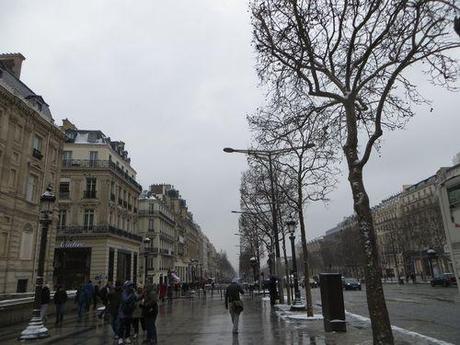 There's no snow there now. This is from a week or two ago.
A and I were walking to the Champs-Élysées on an errand... the ignoble reason was to buy some makeup at the huge Séphora store there (below).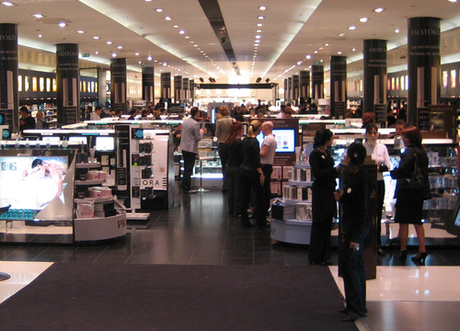 It is pretty hard to walk out without buying something. I have a carte de fidélité which gives me occasional discounts.
The Arc de Triomphe was as usual the cynosure of all eyes, and usual tourists were risking their lives by standing in the middle of the street to get a good photo as the cars rush by. Incidentally, I've never understood why the city of Paris doesn't make it easier to take a photo from the center of the Champs-Élysées, as 100% of the tourists who come want to take that photo, looking straight up at the arch.
I heard a band playing underneath the arch, which I often see as I drive by. They are honoring the Unknown Soldier who lies beneath the arch. He died at Verdun, like one million other men. As we crossed to the north side of the boulevard, I saw a large group of older men standing with flags and went over to ask them what group they represented.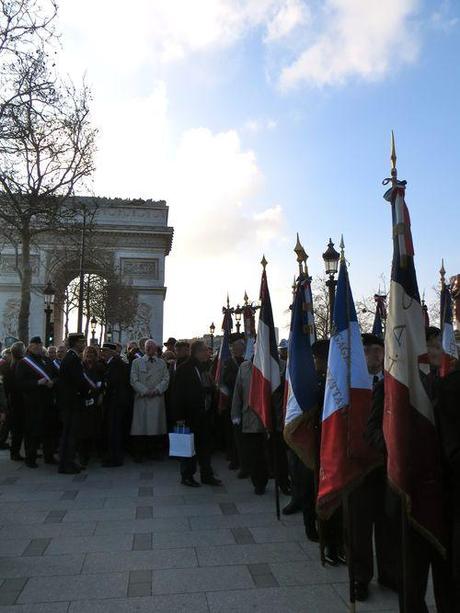 They were from Saint-Quentin in Yvelines (the Connecticut of Paris) and one of them told me they were there to lay a wreath at the tomb of the Unknown Soldier. He said that each day, at 18h/ 6 p.m., a different city in France comes and holds a ceremony with flags and band. I can't believe I've lived here all these years and never knew this.