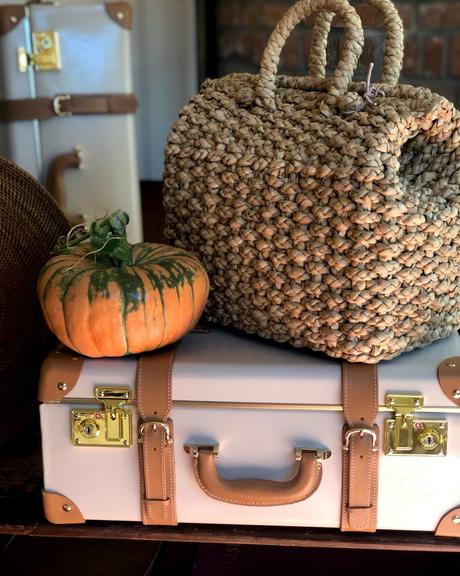 I saved my two favorite places on our anniversary trip to the Central Coastfor a post of their own!


The Granada Hotel 

has made it onto my list of hotel favorites!

"An urban boutique hotel in 
Downtown San Luis Obispo
with 17 intimately designed rooms"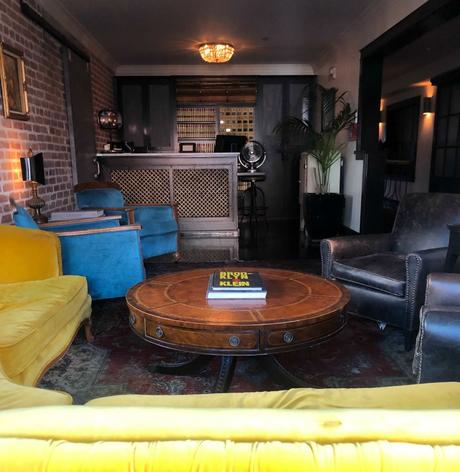 The  Granada Hotel


 was originally built in 1922was somewhat abandoned for yearsand recently brought back to lifein a way that speaks to the feeling of a romantic pastblended perfectly with modern elements.
The lobbydefinitely small and luxuriously intimate.
This picture was actually taken from outside on the side walk to give you a true feeling of the size.
It has a very European feelingas if you are checking into someones home.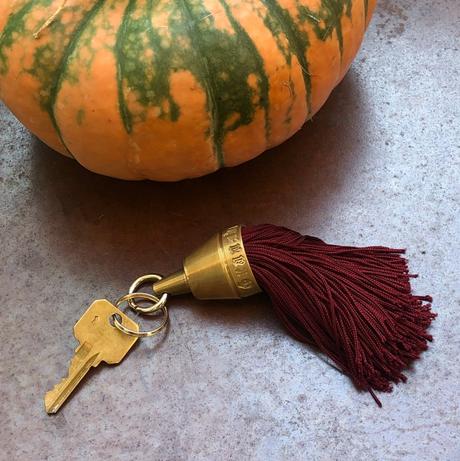 I knew our  room was going to be something when they

 treat their hotel key like jewelry!


I have never adored a hotel key more!It's this level of attention to detailthat gets my heart racingand creates a truly memorable experience!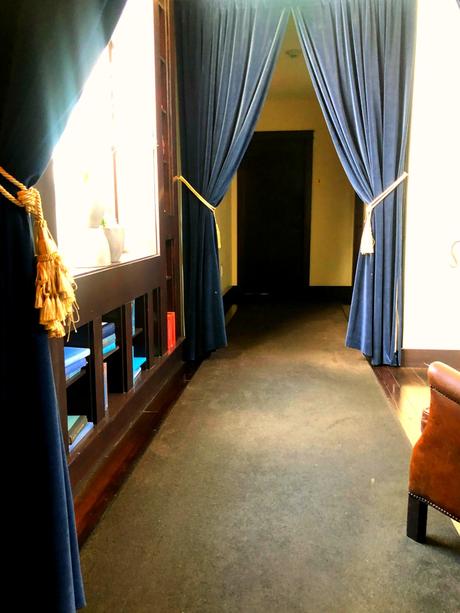 Even just walking to our room was sumptuous!Floor to ceiling velvet curtains highlight the intimate ambiance.The walls were lined with art books to read!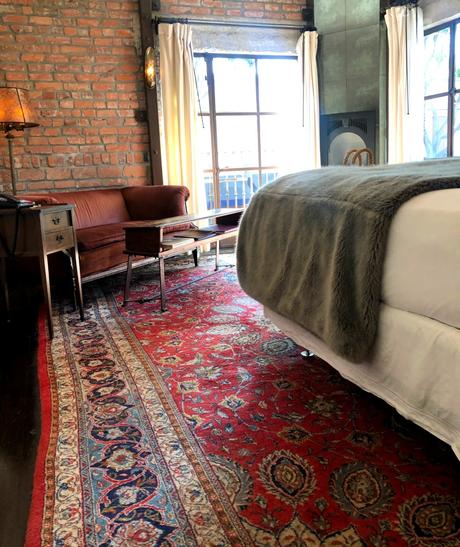 Jeff surprised me with an upgraded roomwith a Juliet balconythat looked out over the busy street below!It was room number oneI highly recommend this room at the Granada!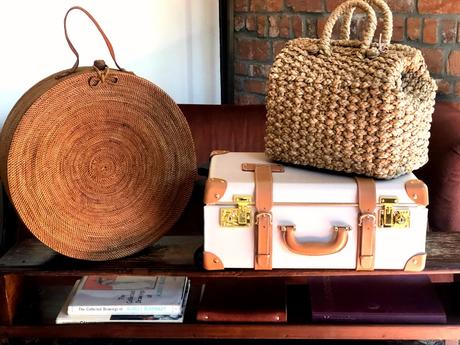 More art books in the room as wellincluding one by Aubrey Beardsley!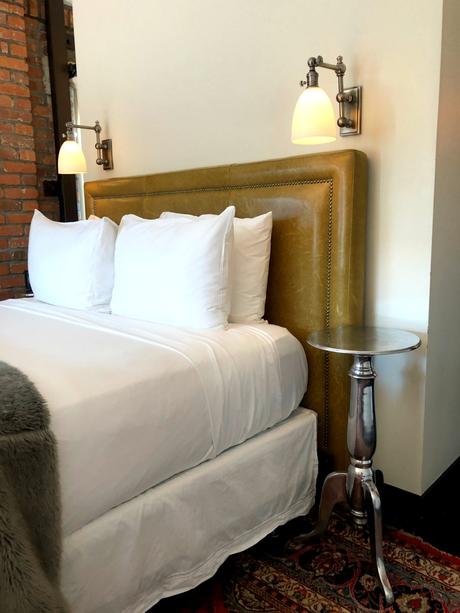 The bed  made for a dream sleep!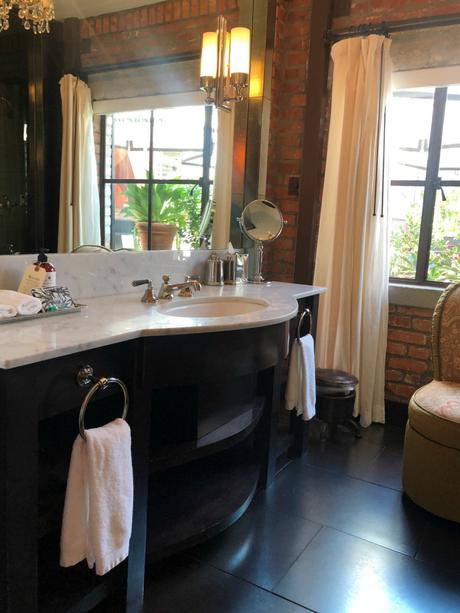 Spectacular bathroom with natural light!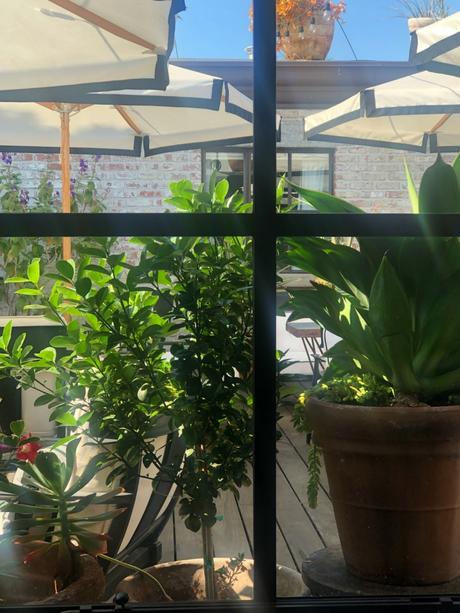 And a lovely view of the patio!(Not to worry, blackout curtains are their when needed!)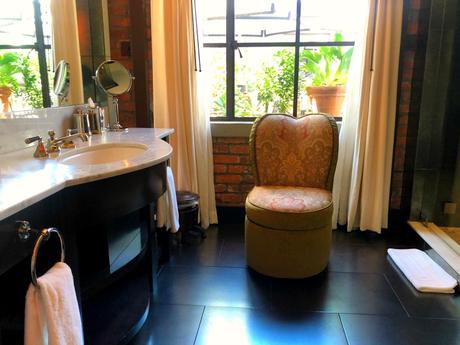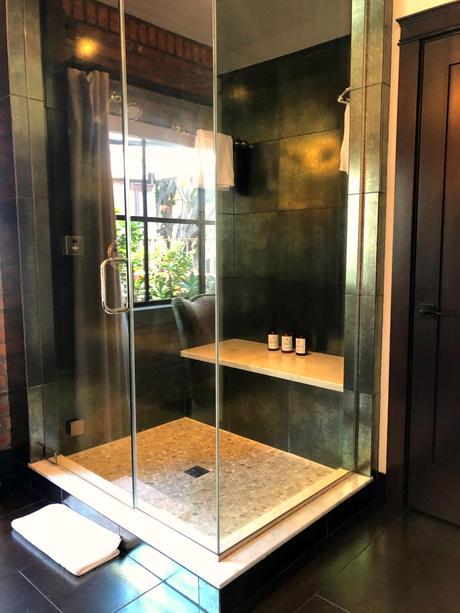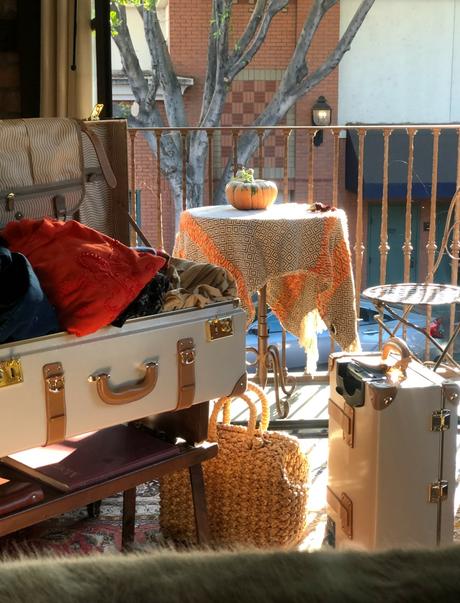 This tiny balconytruly made the room an experience!So many hotel these days don't even have windows you can openso a sweet little balconywhere you can really experience the city was fabulous!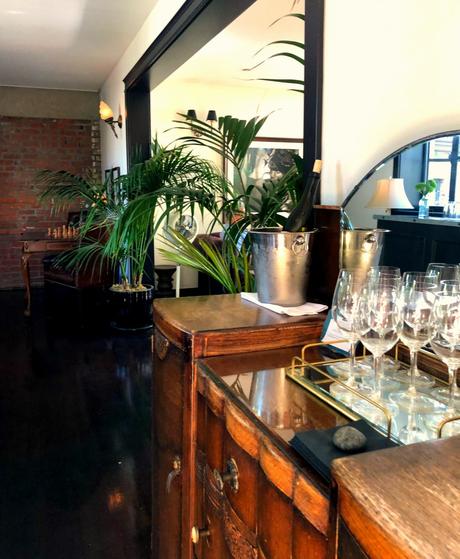 After you check in the lobbyyou park your own carby driving through the tiniest alleyand bring your luggage up the iron steps in the back.
They have the sweetest welcome barwhere your choices are red or white!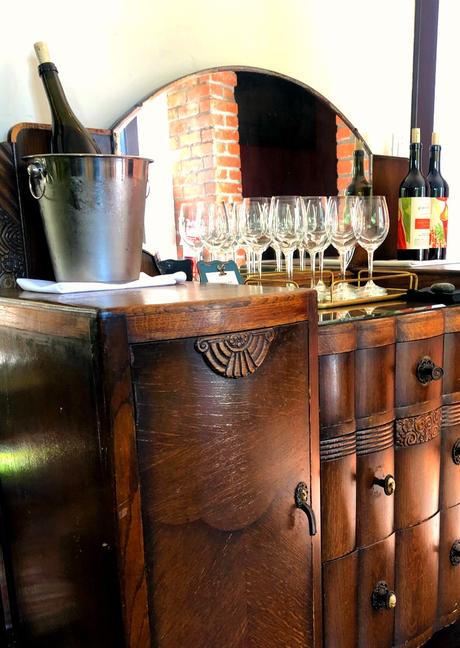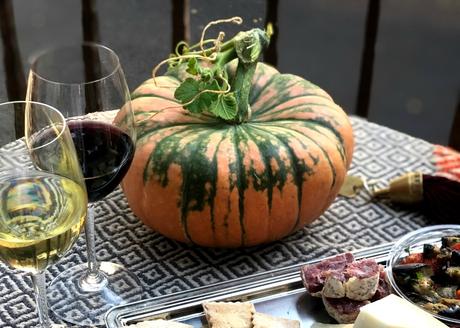 We took our glass back to the room.
I threw my fall throw over the sweet  balcony table outside
I set out my gorgeous pumpkin we had actually picked on a near by pumpkin farm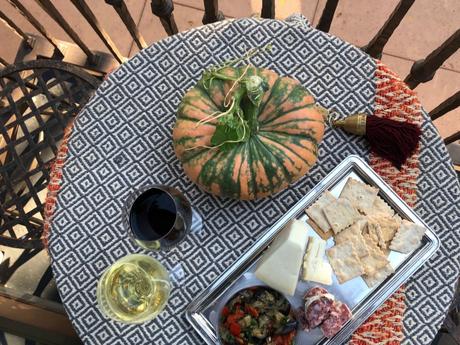 We plated our  nibbles we bought in town settled into our sweet roomon own little iron balcony overlooking the city streetfor a perfect fall picnic.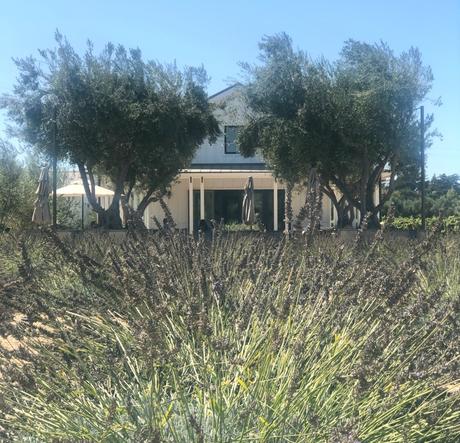 One of the best things about staying at
the Granada Hotel
 in San Luis Obispo
is the adjacency to tow top rated wine regions
Paseo Roblesand Edna Valley.
For our afternoon adventure we chose to drive ten minutes to Edna Valleyto do a wine tasting at the luxurious


Biddle Ranch Vineyard


"Small batch wineshandcrafted in Edna Valley"
The owners objective"To drink great wine in a beautiful place"
And boy have they been successful with their objectivewhen it come to theirtasting room and gardens!
The property has the most lovely outside spacesto truly take in your wine and the landscape!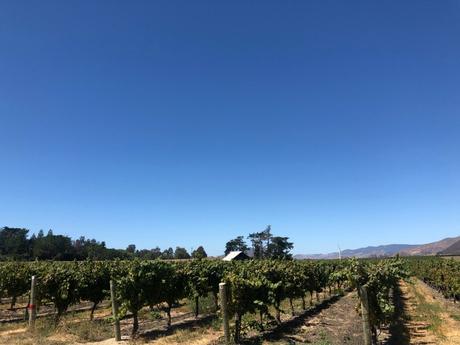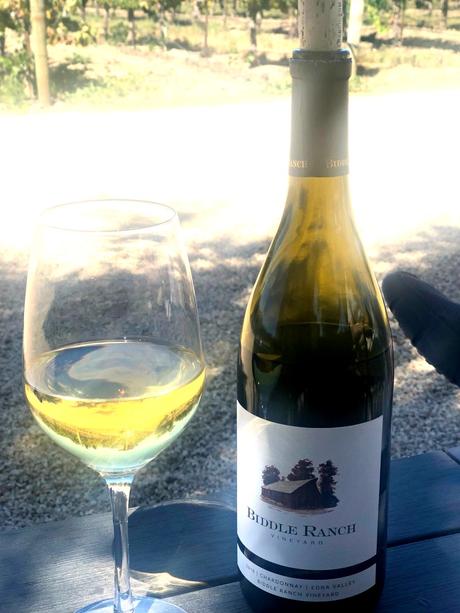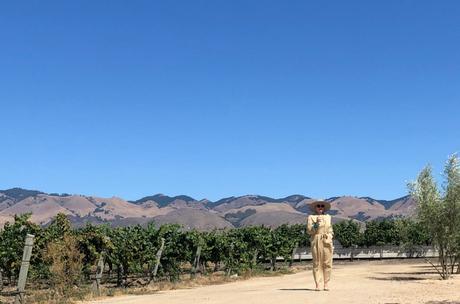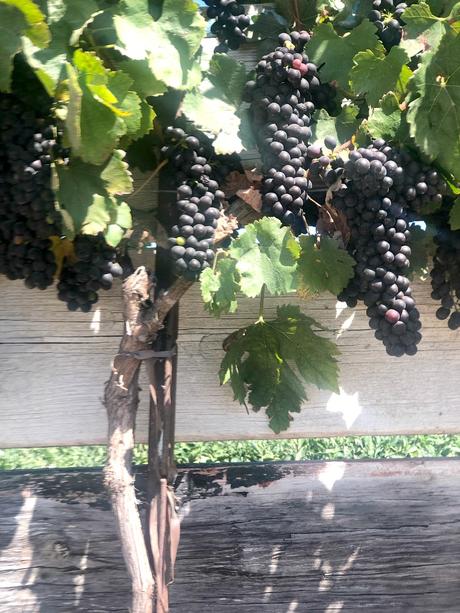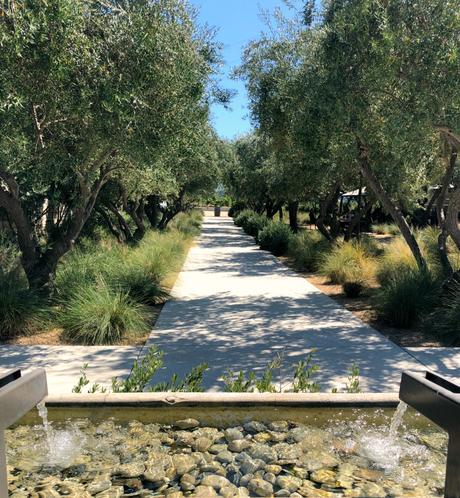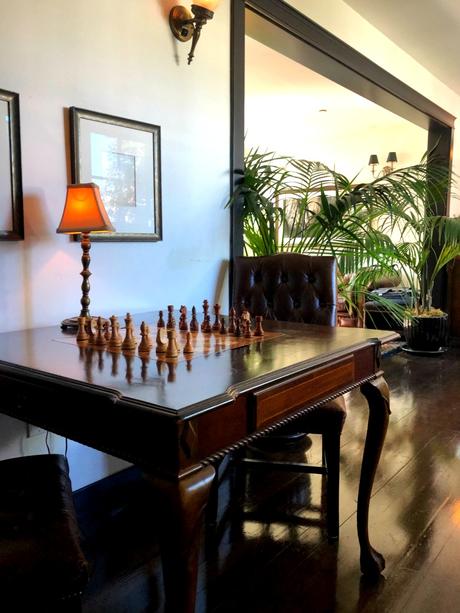 Coming back to the


 Granada Hotel


 felt like coming  beautiful home  of a dear relative.It was cozy and calm.The upstairs lobby has several cozy nooksand a large outdoor patio.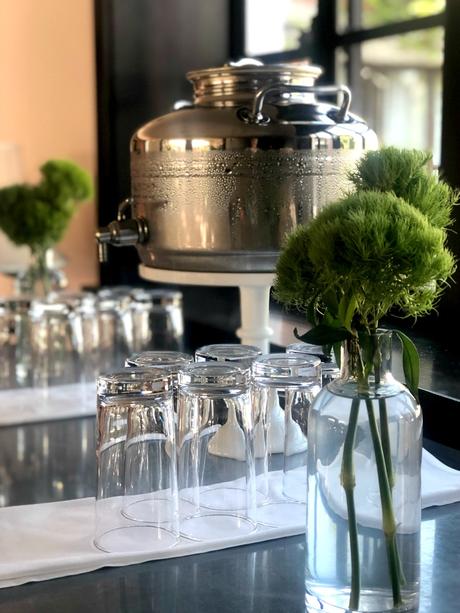 It's the small detailslike welcoming ice waterartfully presented!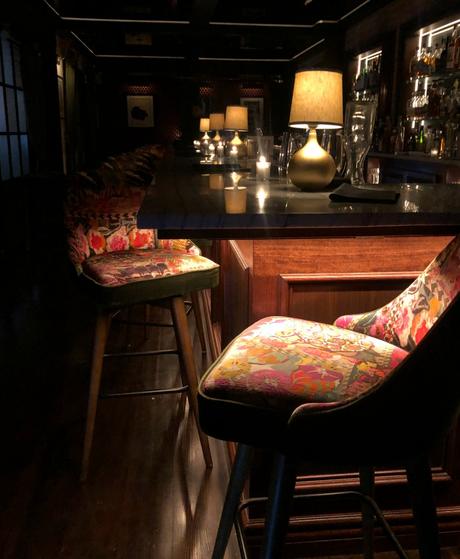 In the evening we went downstairs to 


 Nightcap


a truly intimate cocktail experiencewith under 20 seats.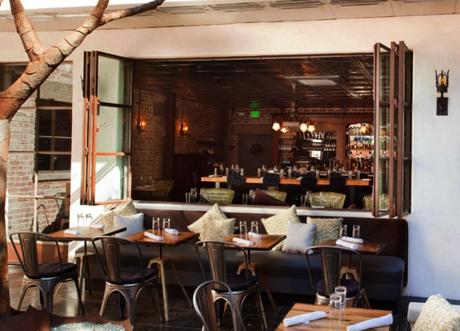 Bistrois their restaurant  on property.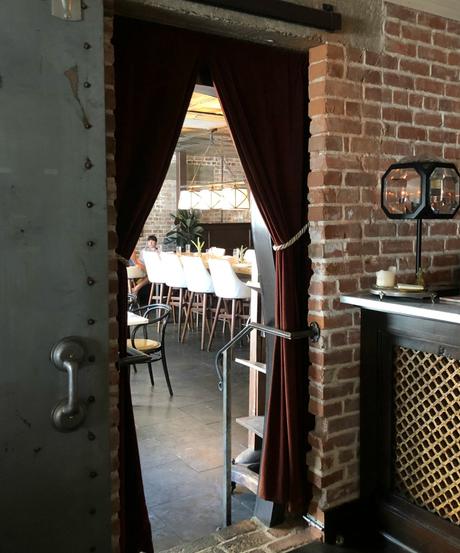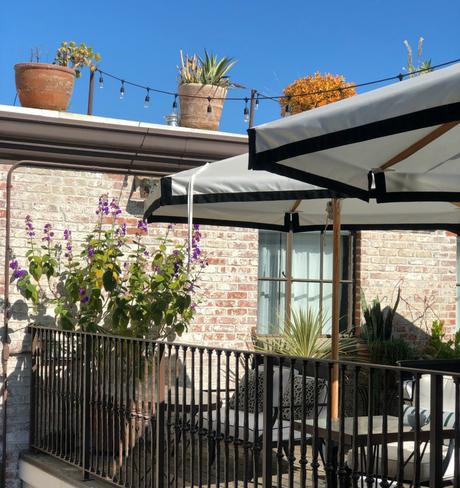 The next morning we enjoyed coffee outside
on their lobby patio.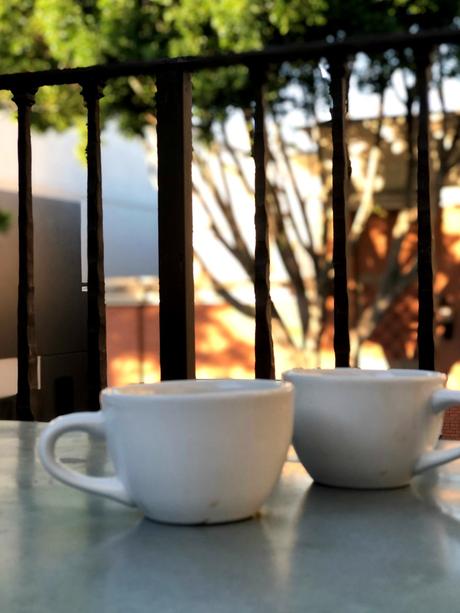 Coffee is complimentary and served with lite breakfast bites.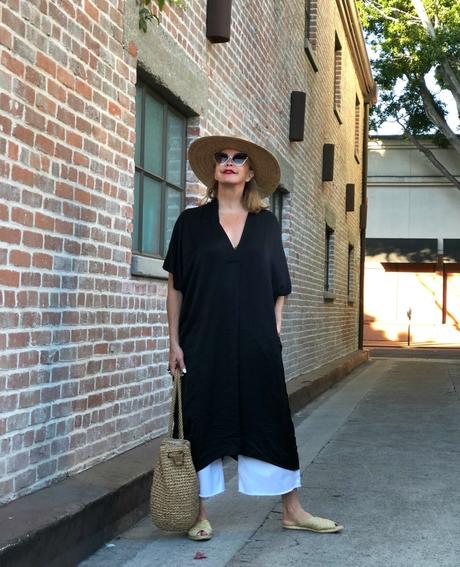 Then it was time for a morning walkto explore the city.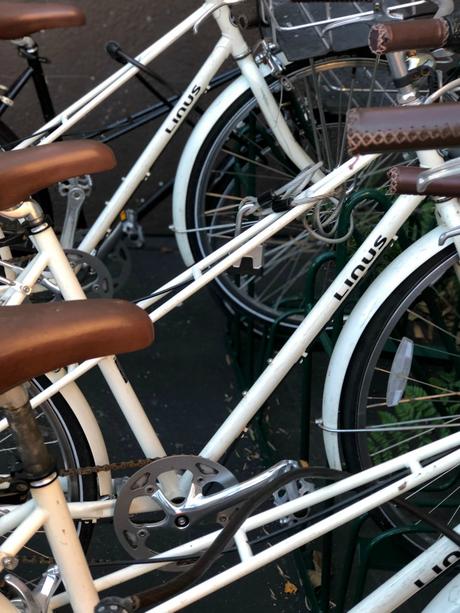 They also have complimentary Linus bikes!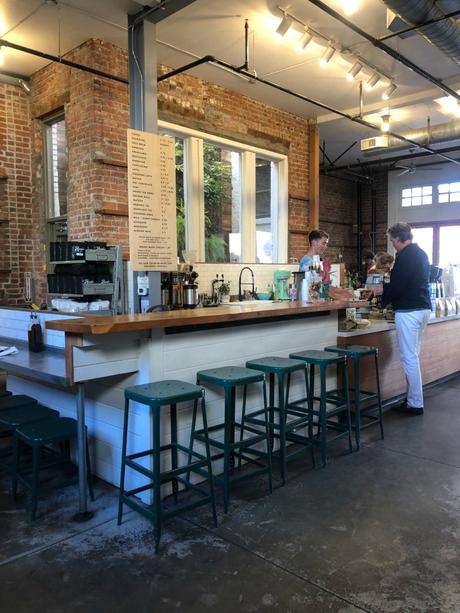 We found the well known Scout Coffee!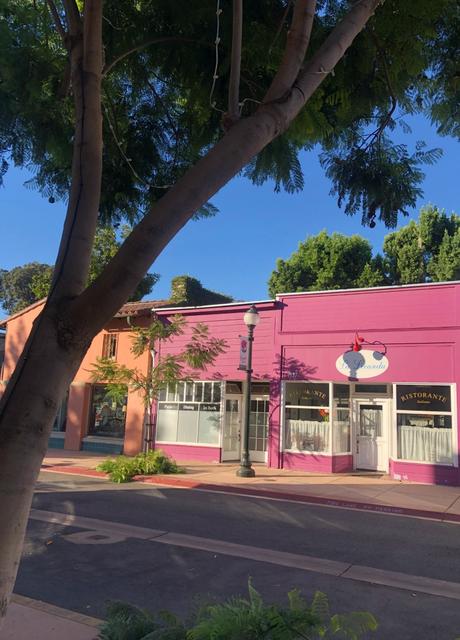 San Luis Obispo is a historic citywith so many beautiful places to stumble upon!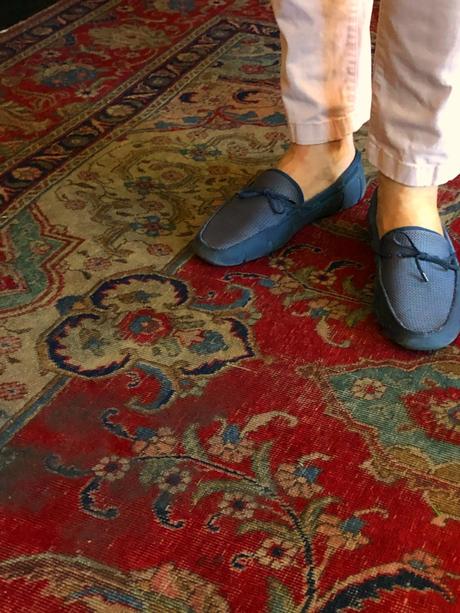 Jeff and I had such a wonderful stay at 


The Granada Hotel


it was bittersweet to actually leave.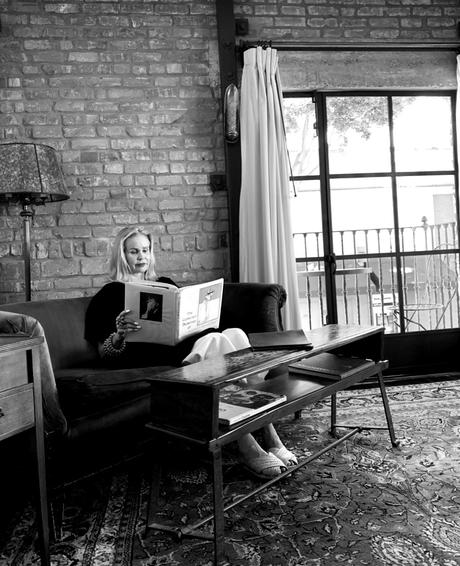 If you find yourself in


San Luis Obispo


located in California's 

Central Coast


I would definitely recommend 


The Granada Hotel.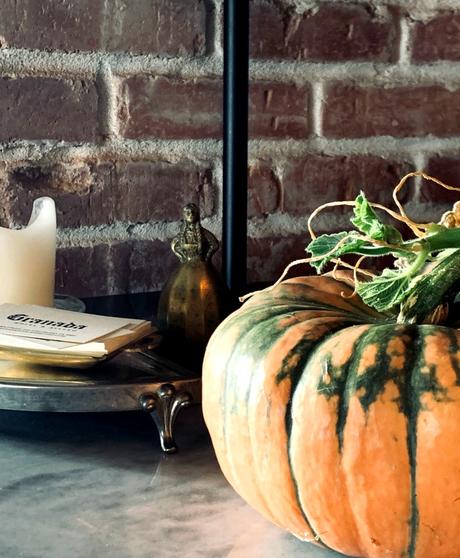 As always my friends


I wish you love and joy

as you style your life