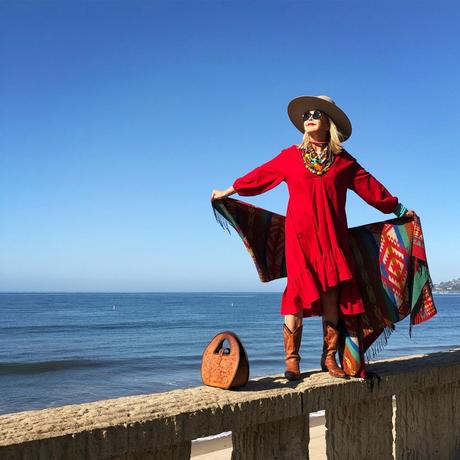 Last week Jeff and I packed our carfor a road trip up to the 

Central Coast

to celebrate our

32nd Anniversary!

We used to make the drive up the coast regularlywhen our daughter attended college in San Luis Obispoand we haven't been back in the 5 years since she graduated!so it was so good to revisit some spots andfind some charming new spots!
Our first stop is always the iconic
Biltmore Hotel
in beautiful Santa Barbara.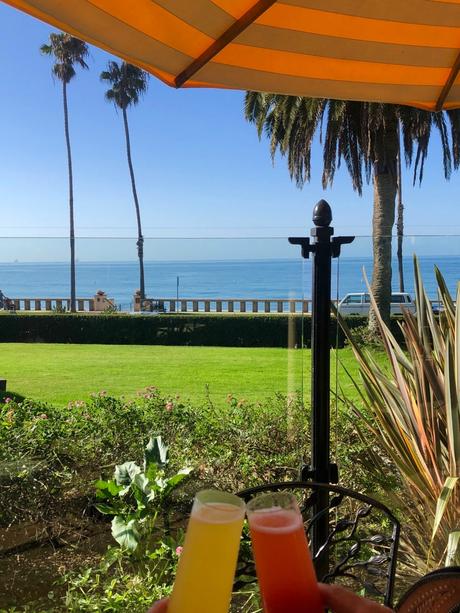 We always stop here for breakfastto enjoy the truly spectacular views!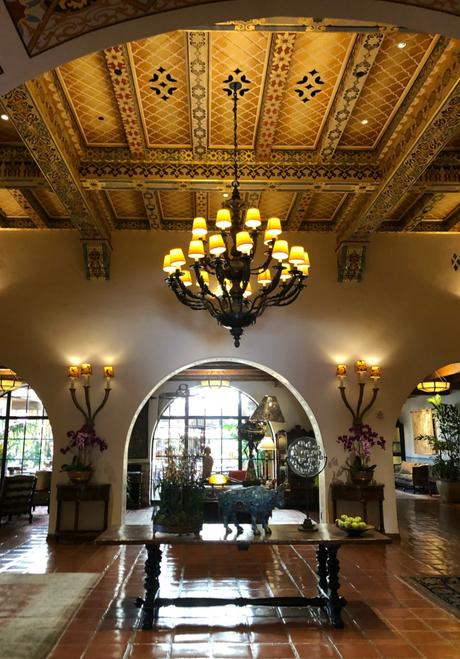 This historic hideaway has been around since the 1930'sThe Spanish Style  Colonial architecture is grand and embracing ...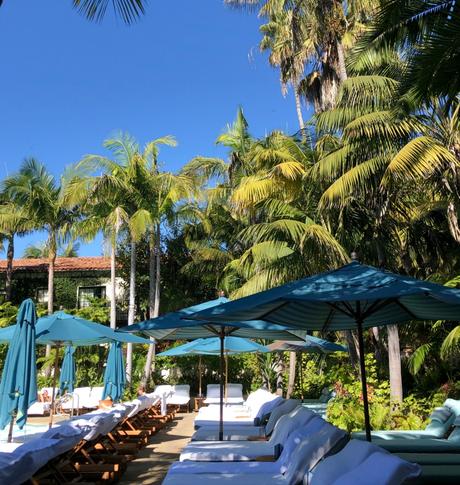 but it the lush landscaping and propertythat gets my heart racing.
Being a gardener myselfI so appreciate all that goes into the immaculately maintained outdoor spaces!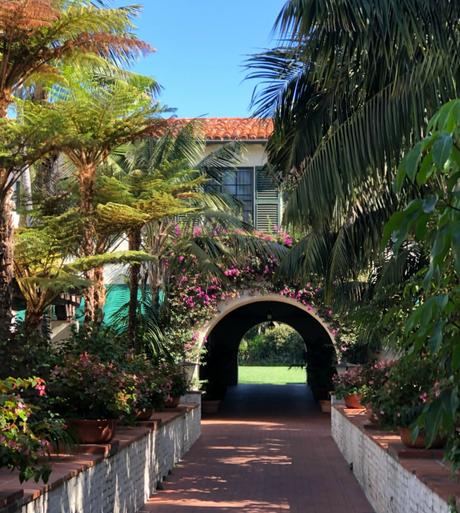 Every where you look stunning beauty!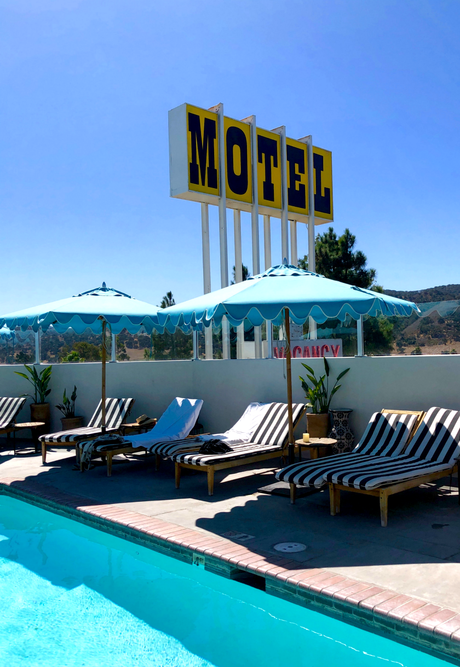 Our next stop driving north up the coast wasLos Alamos.
Built in the late 1800'sthe once sleepy Western townis the new cool place to be on a weekend!
Now a  relatively new wine tasting getawayit has recently gotten much pressespecially since the chic reopening of the 1950's 
Sky ViewMotel two years ago!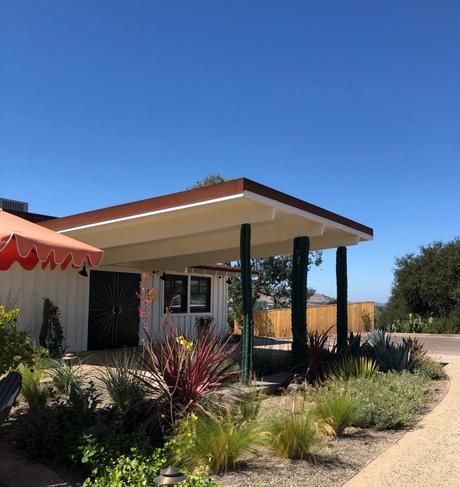 The SkyView

is perched up on a gorgeous view spotthis 33 guest room motelhas been completely redone inside and out!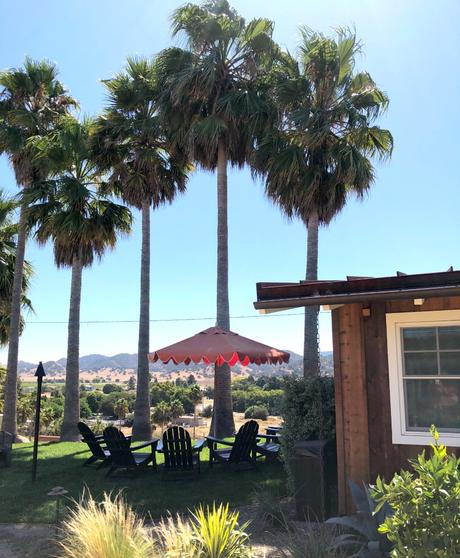 We stopped by mid weekso it was quietand  found out their Norman's Restaurant (named after Bates himself)didn't open until 3:00 for Happy Hour,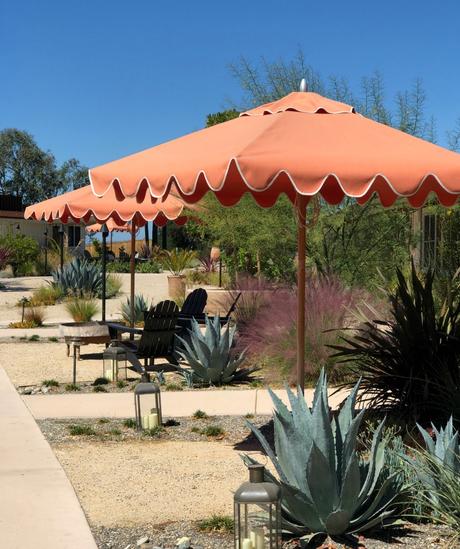 But we were so taken with this sweet motelwe looked into staying there Friday nighton our way back to SoCal.
We found out just how Popular the area has become recently.There is now a two night weekend minimumwhich will set you back over  about $1,100.Who knew!!
During the week the rates are closer to $200.But, alas most of the town doesn't open until Thursday.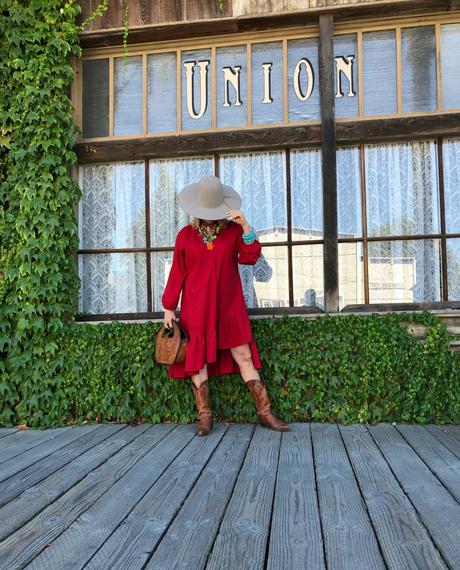 The Union Hotel and 1880 Saloonare some of the oldest in town.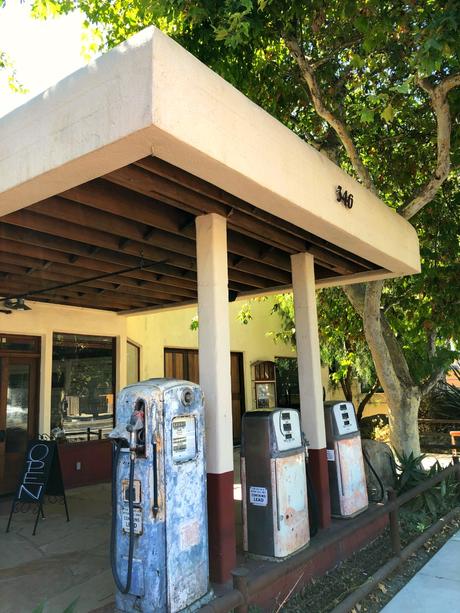 We had a lovely lunch in a converted gas station.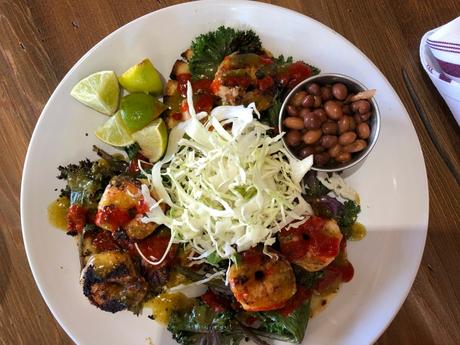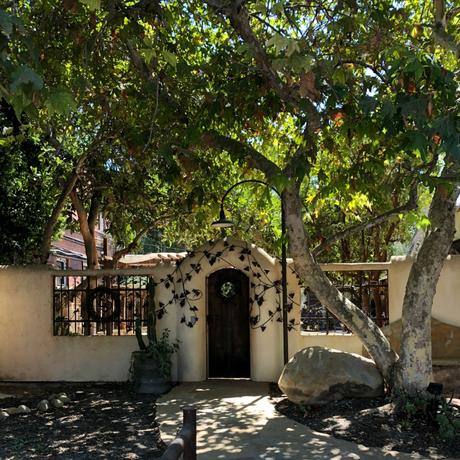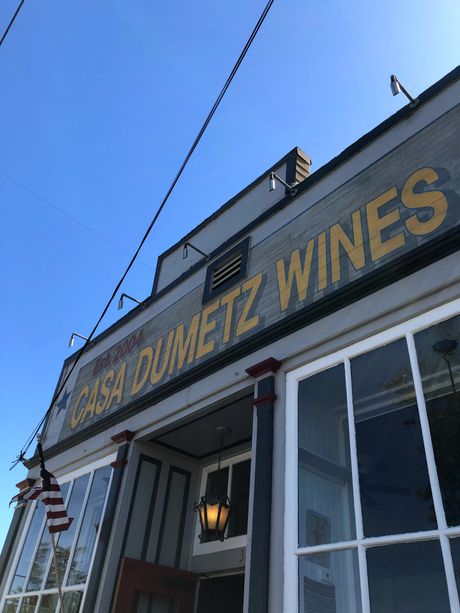 Los Alamos has become a wine tasting destinationwith tasting rooms in townand even a whole wine trail running out from the town.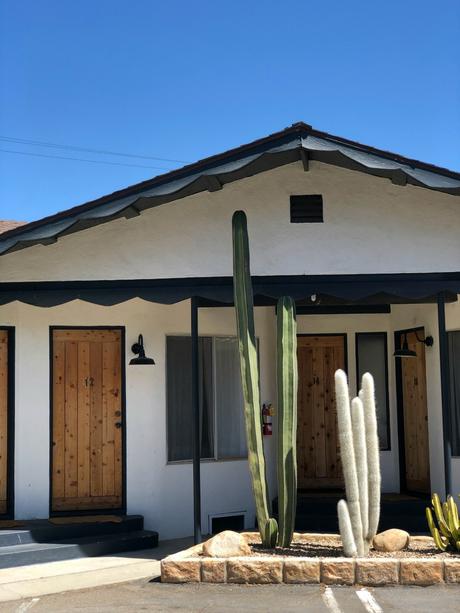 There is even a newly converted motel on the tiny main street.

The Alamo Motel.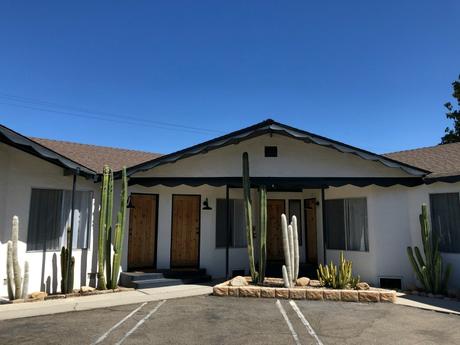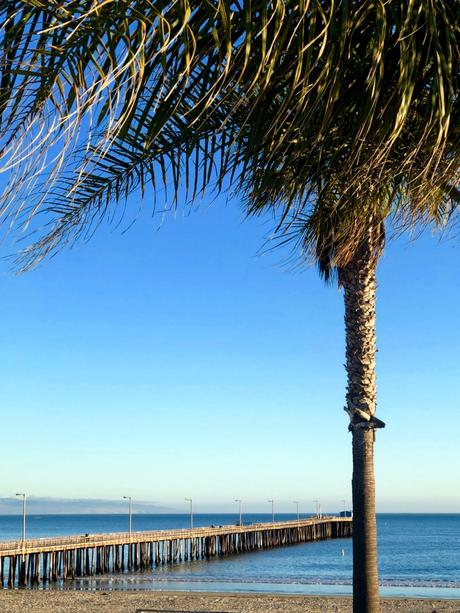 Our destination for  a couple of nights wasAvila Beachwere we always stay at the Avila Beach Lighthouse Suites.
To be honest the rooms are datedbut the second floor viewscan't be beat!
Our room had a panoramic view of the beach!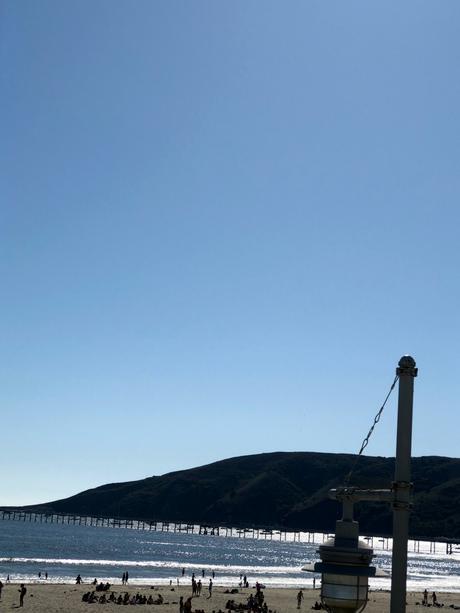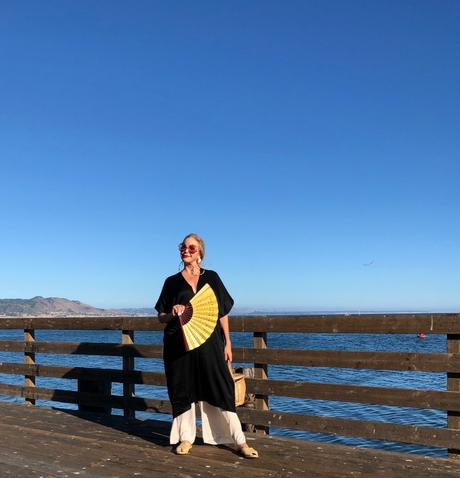 After we checked in and changed for dinnerit was off to the Avila Pier for dinner.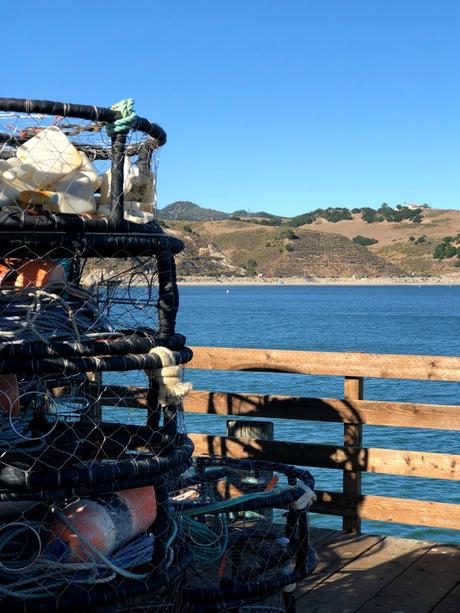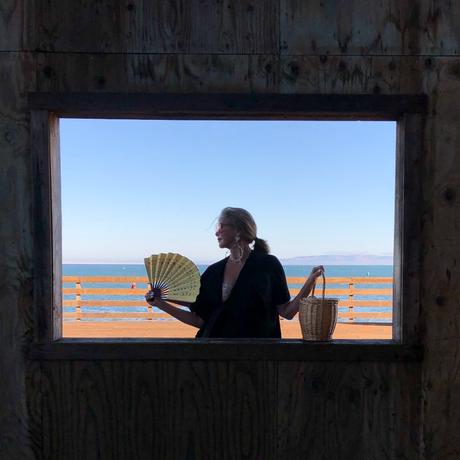 This open frame at the end of the pieralways a favorite spot for accessory fashion shots!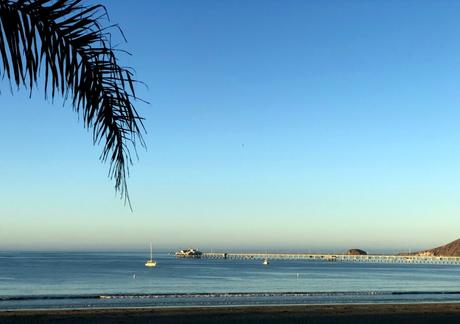 Talk about a room with a gorgeous view to wake up to!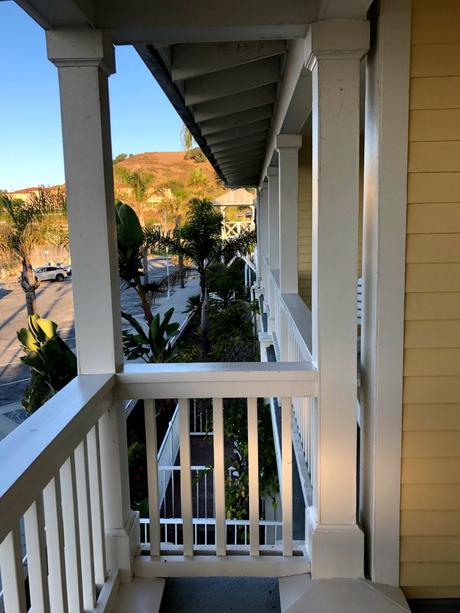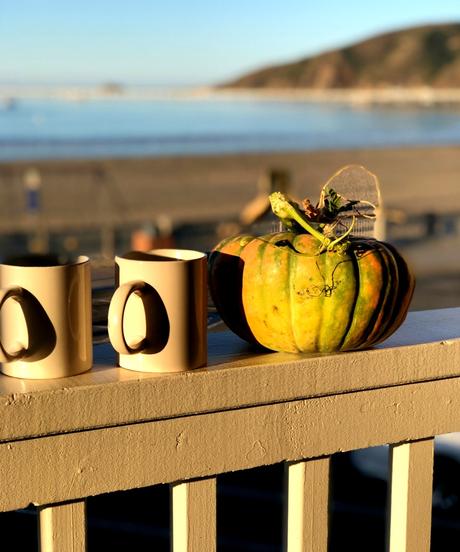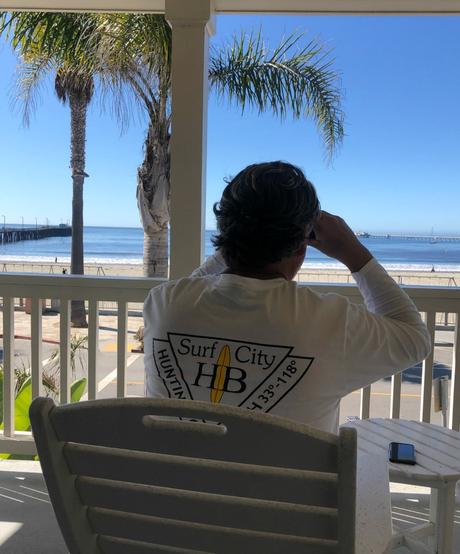 The second view deck is definitely the best part of the Avila Lighthouse Suites.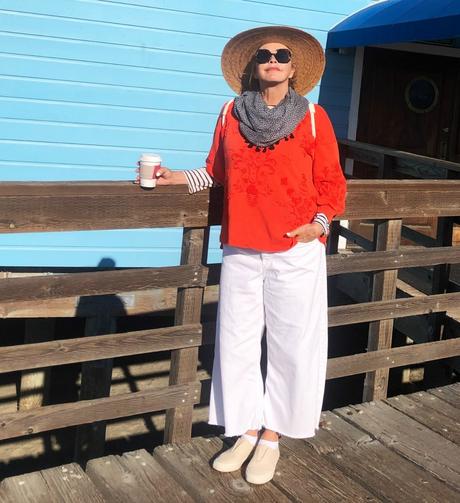 A morning beach walk was the perfect way to start our Anniversary Day!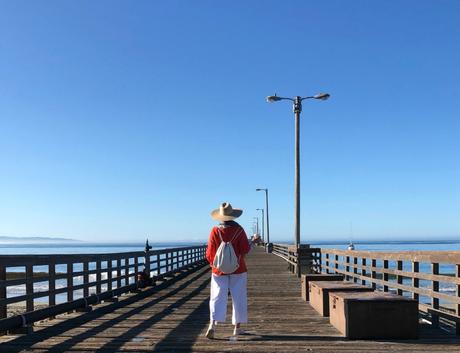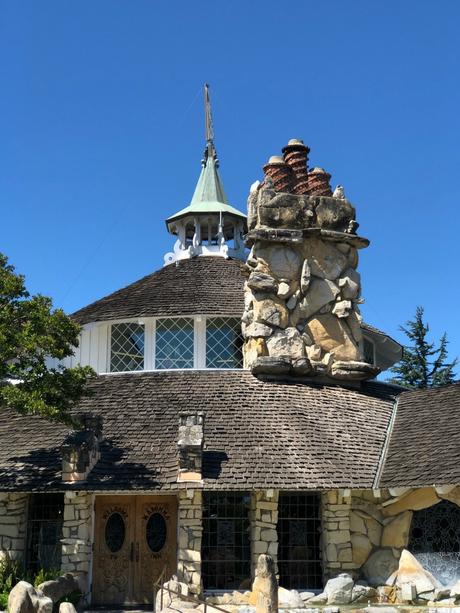 With the whole day ahead of us we ventured off tothe nearby town of San Luis Obispo.
Our first stop heading into townthe iconicMadonna Inn.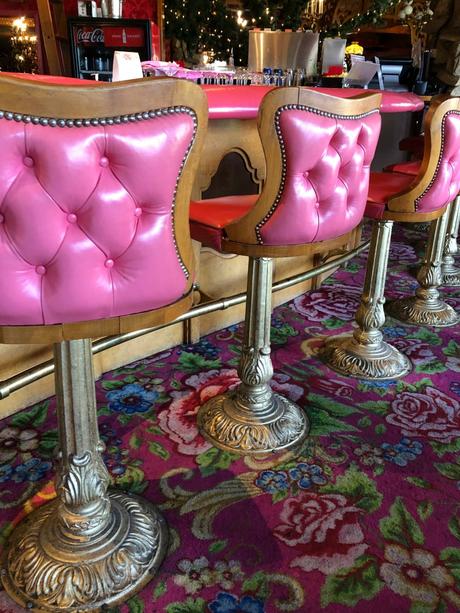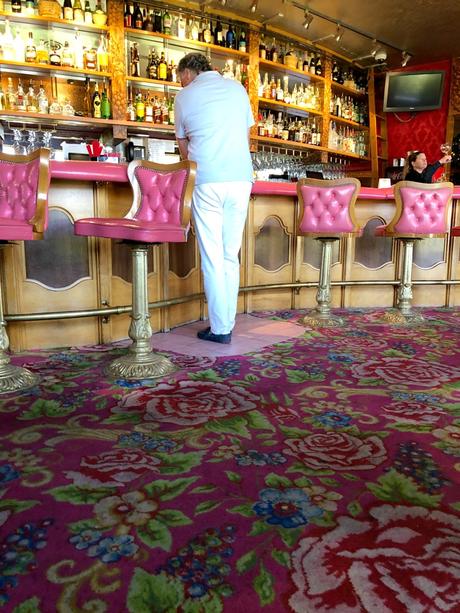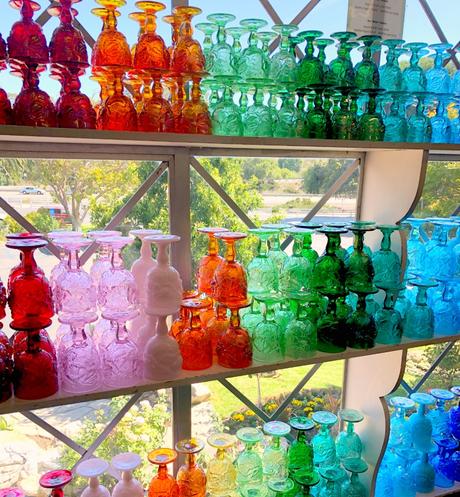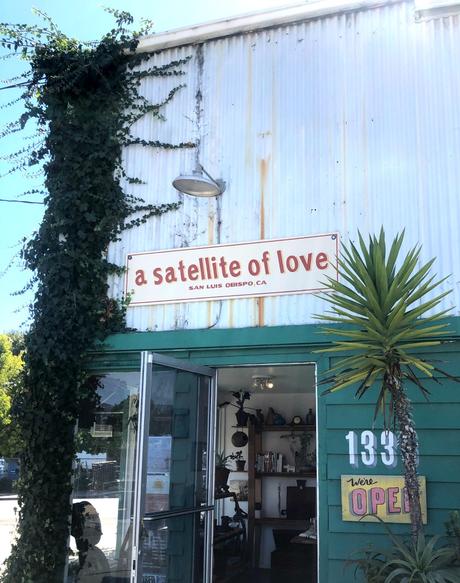 In town we poked around a couple of vintage shops like Satellite of Love.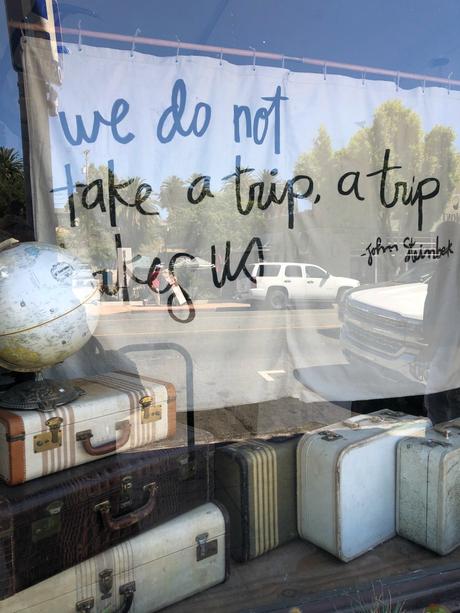 The delightful Ruby Rose.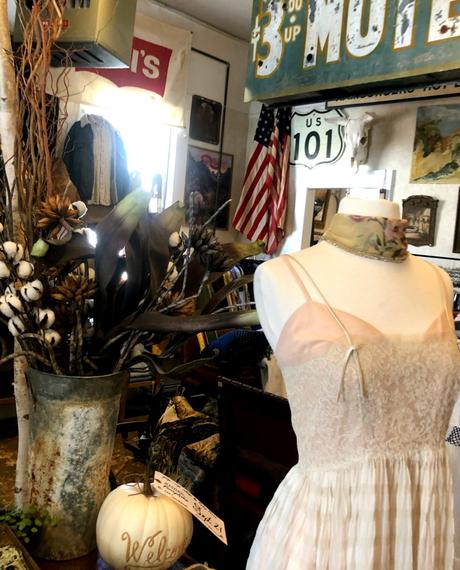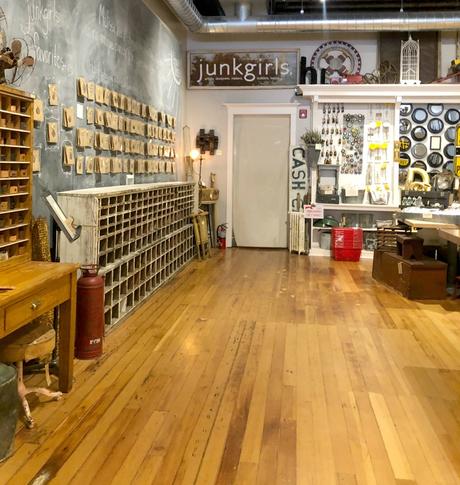 The lovely Junk Girls.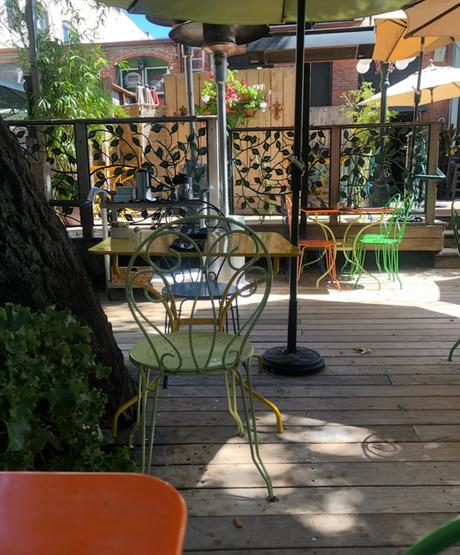 We lunched at NoVoin the historic part of SLOEating out on the deckwith a view of the creek is always our favorite.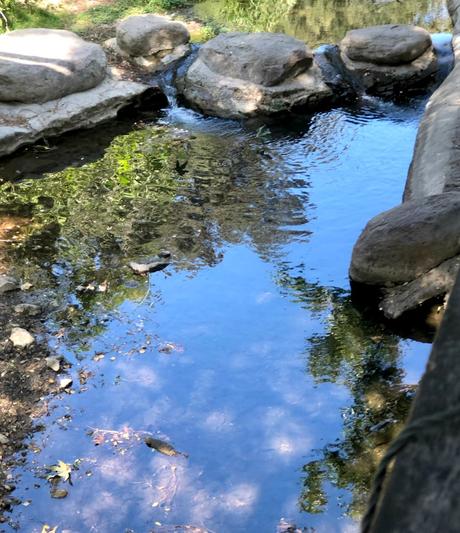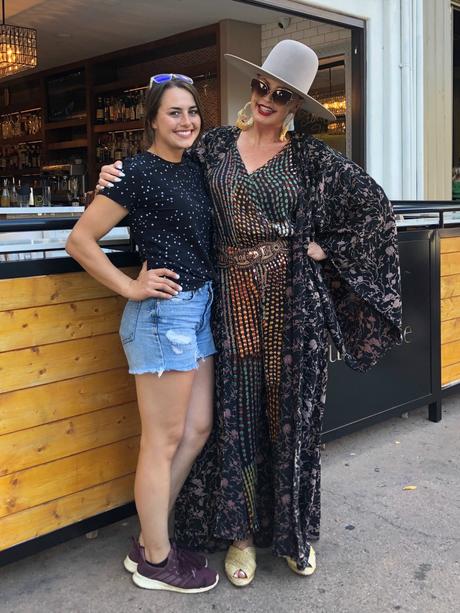 We had a bit of magic happen while we were in downtown.We ran into my favorite rodeo rider, Gracely Speth form Montana.We met her this summer back home at our local rodeo!She is attending SLO and rides on the University rodeo team!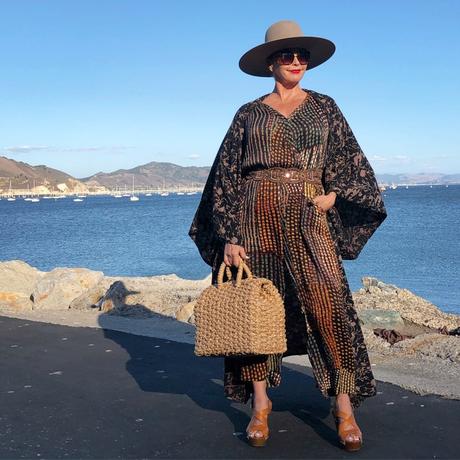 Then it was back to Avila Beach for sunset cocktails on the pier.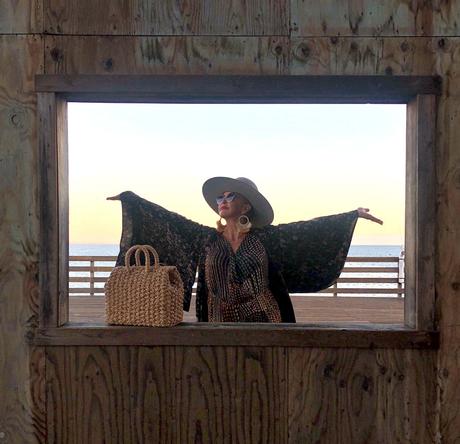 Which means of course a stop at my favorite open frame!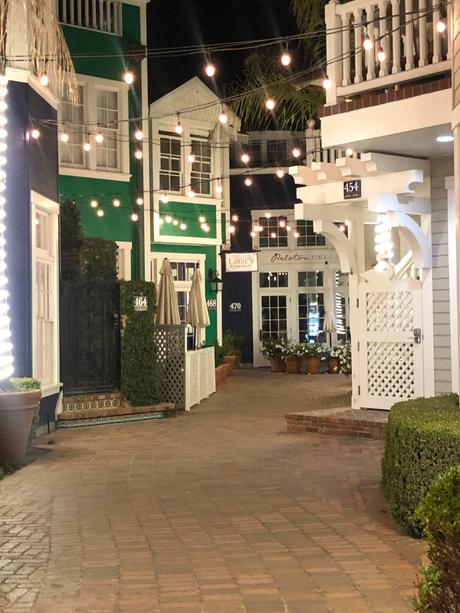 For dinner  we walked from our hotel to the charmingFrench BistroBlue Moon Over Avila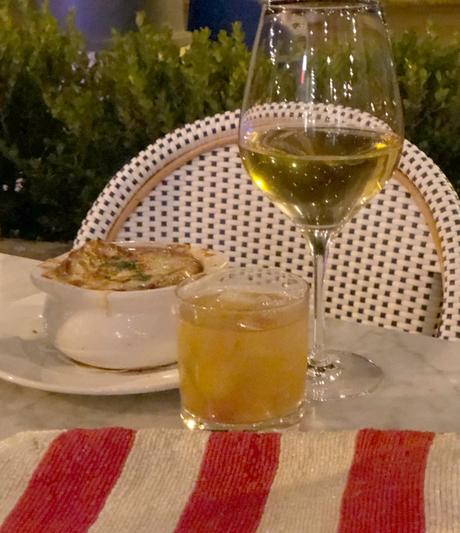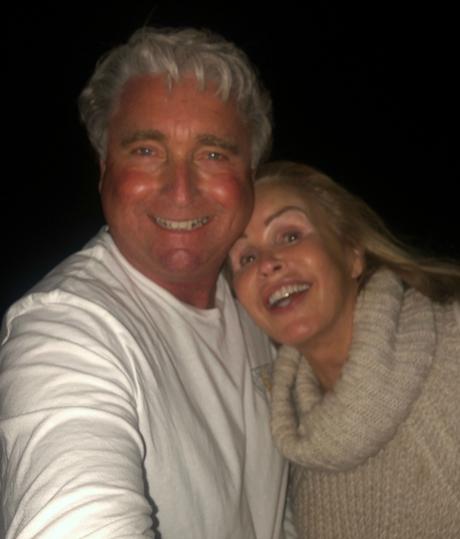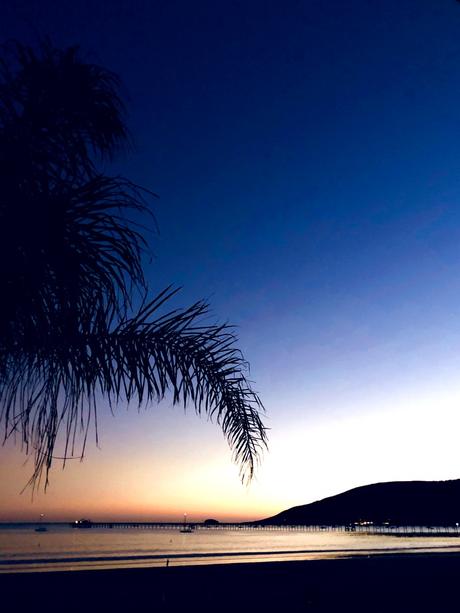 As always my friends


I wish you love and joy

as you style your life