HOLLYWOOD—It's that amazing moment around the water cooler that you hear your fellow co-workers gossiping about celebrities, as if they really know them. They must read every gossip column, keeping abreast of every break-up, marriage and celebrity sighting. Admit it: we all love to hear the latest celebrity gossip, however, sometimes celebrities will not share with the public the truth until it has somehow leaked out. Then they will give statements through their publicists. You don't have to be media savvy to know that the media loves to shock. By shocking the masses, they sell more papers and get more hits on their websites. This celebrity obsession is what makes celebrities for hire so expensive. Yes, if you have the money you can hire everyone from Jay-Z to Hilary Swank to J-Lo. Like everything else some celebrities just can't be bought, but sometimes you have to make them an offer they can't refuse! Keep in mind, that other expenses are included in the negotiation fee-such as airfare, food, lodging and ground transportation.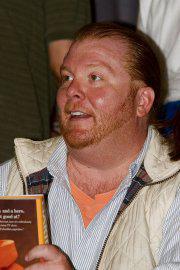 Photo Courtesy:Of Facebook

Everyone knows that the Kardashian's are worth millions, since they first burst into the reality-TV land. They get paid tens of thousands of dollars for little more than showing up or just relaxing in a VIP section of a restaurant, hotel or nightclub. The reality TV stars like Nicole "Snooki" Polizzi and her buddies from "Jersey Shore," command anywhere from $20,000 to $40,000 for just making an appearance. Besides the reality-TV stars, celebrity chefs are high in demand. These chefs do more than make an appearance; they do demonstrations as well. According to published reports, among the high demand celebrity chefs that will set you back over $50,000 or more is Paula Deen, who has been under siege lately by diabetics, nutritionists and fellow chefs for keeping her own Type 2 diabetes secret for three years, even as she pushed recipes full of fat and sugar. Her diagnosis was shared last week by Deen herself. According to the New York Post, Deen's longtime powerhouse publicist, Nancy Assuncao, has quit after six years over the celebrity chef's plan to plug a diabetes drug. Deen revealed to some people at her live appearances about her diabetes; however, she neglected to talk about it on her show.

Other chefs on the high price list include Bobby Flay, Anthony Bourdain, Emeril Lagasse and Mario Batali, who we bumped into on January 19th. Mario is currently on a book tour promoting his latest book titled "Molto Batali: Simple Family Meals From My Home To Yours." His book has a unique layout that has month-by-month simple menus from Stuffed Cabbage, Ligurian-style (perfect for St. Patrick's Day) to Trenette with Jalapeno Pesto. Besides the incredible, delicious recipes the appetizing pictures of the prepared meals come alive with each page you turn in this 322- page must-read book. In an informal interview we asked Mario: "What is your favorite meal to prepare?" "Breakfast for my son, that would be my favorite meal to make, Mario said." He also enjoys helping his son with Spanish homework, since Mario lived in Spain he is fluent in the language. Batali co-owns restaurants in New York City (including the famous Eataly), Las Vegas, Los Angeles and Singapore. Back in 2009, he made his film debut in Wes Anderson's "Fantastic Mr.Fox." The same year he created the Mario Batali Foundation "to educate, encourage and empower children."

Rose's Scoop: The NY Giants victory over the 49ers a few weeks ago snared a whopping 57.6 million viewers. Following the game, Jane Carrey, Jim Carrey's , 24-year-old daughter scored her way to Hollywood on "American Idol," during the San Diego auditions.

Rose can be reached at [email protected] .