HOLLYWOOD—Here we are once again in the month of February. This month has always been special, since it's the month of the Super Bowl, the Grammys and the Oscars. Millions of eyes will be glued to the Super Bowl, inevitably the most-watched TV show of each season. I predict it will break all records. We all watch the Super Bowl for the game itself, the entertainment and especially the ads. Thirty-second spots during this year's Super Bowl are being sold for as much as $3.5 million. (There is a definite increase from last year's price of $3 million.) According to media buyers at Comcast-owned NBC Universal, all of the 30-second spots for Super Bowl were sold out by Thanksgiving.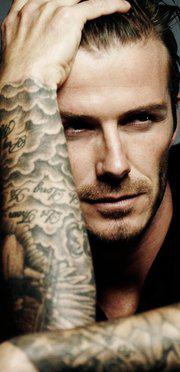 Photo Courtesy of: Facebook

The Super Bowl, which will be aired on February 5, 2012 from Lucas Oil stadium in Indianapolis, Indiana, will be aired on NBC. So will the Giants make history? I have never seen so many people obsessed with the Super Bowl; everyone's going to watch! Kelly Clarkson is set to perform the national anthem this year, a year after Christina Aguilera flubbed the lyrics last time. She will have to make sure that she sings the lyrics correctly. It only took a matter of seconds before it was all over Twitter and going worldwide. Christina Aguilera, the five-time Grammy winner, sang "Whose broad stripes and bright stars through the perilous fight, what so proudly we watched at the twilight's last gleaming." Obviously, the correct lyrics are "Whose broad stripes and bright stars through the perilous fight, O'er the ramparts we watched, were so gallantly streaming." There is always some sort of malfunction at the Super Bowl. Perhaps this year it will be flawless, or no one will catch on.

Two great teams, two great quarterbacks, plus Madonna at halftime. So what is all the hype going around about the commercials? We have Honda with a pair of 60-second TV commercials with Matthew Broderick as Ferris Bueller in a Honda CR-V crossover, along with Acura, which will feature comedian Jerry Seinfeld. Ladies, if you need some extra motivation to watch the Super Bowl, the 36-year-old soccer superstar David Beckham will be stripping down in your living room. He will be doing an ad for H&M, with his new bodywear collection that hits stores on February 2.

This year's ads will feature a mix of celebrities and dogs. Last year's Skechers ad, which featured the sexy Kim Kardashian, will be replaced by a French bulldog. This doesn't mean that a Kardashian won't appear somewhere. The Go Daddy ad will feature Jillian Michaels and Go Daddy Danica Patrick in one ad, the other will feature the new Pussycat Dolls. The Kia ad will feature beautiful Victoria's Secret Angel Adriana Lima with rock band Motley Crue. Joining the fun is Sir Elton John, who will be featured as well in a commercial at the Super Bowl 2012. Most ads have been released already, which makes for building up the buzz before the big game.

Rose's Scoop: Good luck to the NY Giants and the New England Patriots! May the best team win. Finally, does Alec Baldwin look slimmer? He lost 30 pounds after his doctor told him he was "pre-diabetic," he tells "Entertainment Tonight."