The Indianapolis 500 is celebrating its 100th anniversary. Presented by PennGrade Motor Oil, this year's race will unite race fans young and old for the greatest spectacle in racing at the Indianapolis Motor Speedway. We're excited to share some trivia from our friend's at Study Soup, and news on the much anticipated, and always thrilling Indianapolis 500!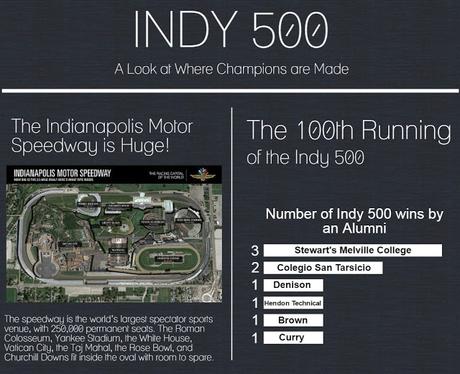 IMS is celebrating the event with a special edition of the Indianapolis 500 program on sale now for $25 at Indianapolis Motor Speedway retail locations including the IMS Museum and Indianapolis International Airport store, as well as shop.IMS.com. At 320 pages, this is the biggest volume ever published, which includes coverage that dates back to the very first race in 1911.
The program will also include a free Hot Wheels 100th Running diecast race car, while supplies last. Stories include a look at Roger Penske's 50 years in motorsports, James Hinchcliffe's comeback and the Holmatro Safety Team, IMS Then & Now: Project 100 as well as features on Scott Dixon, Josef Newgarden and Graham Rahal. Also detailed are 100th Running Host Committee events."The Indianapolis 500 program is one of the best souvenir programs in sports every year, and this year's raises the bar as it celebrates our 100th Running, includes more stories and some really cool posters and keepsakes from this historic May," Indianapolis Motor Speedway President J. Douglas Boles said. 
"As a kid, I couldn't wait to get to my seat on Race Day and leaf through the program and then spend the rest of the year reading and rereading it and I know many of our fans will be doing the same thing with this one."Multiple inserts are included in the program including a "100 Iconic People of the '500'" poster by artist Roger Warrick, a "Where It All Happened" poster and five frame-ready prints commissioned by five Indiana artists celebrating iconic cars of the "500." Those artists are Gregory Beall, Kelly Bremer, Gary Dausch, David Lord and Darren Strecker, and their originals will be on display in the Indianapolis Motor Speedway Museum throughout May.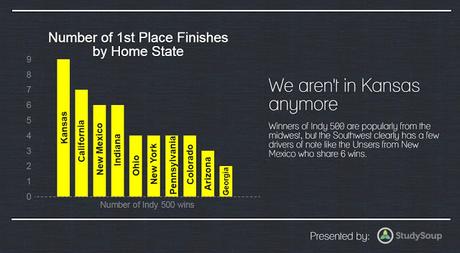 Getting To The Race:
Ticket information is available for all racing events at the Indianapolis Motor Speedway for – the Angie's List Grand Prix of Indianapolis, and other races by visiting www.ims.com/tickets. Tickets are available 24 hours per day, seven days per mweek.
You can also call 800-822-INDY or 317-492-6700 between 8 a.m.-5 p.m. (ET) Monday through Friday. Or, visit the IMS Ticket Office at the IMS Administration Building at the corner of Georgetown Road and 16th Street between 8 a.m.-5 p.m. (ET) Monday through Friday.