If you're anything like me, you like to capture the Christmas spirit all year long. I pick up Christmas gifts all year when I see something that I know a loved one will like, and I always get a smile when I hear the ice-cream truck playing Christmas carols (yes, the driver plays them in the summer!). So, put a Christmas smile on your face this summer by visiting UglyChristmasSweater.com. They have an awesome selection of holiday-themed sweaters and sweatshirts. Now, despite their name, not all of their shirts are "ugly" (at least not in the eyes of this beholder). Some are silly or funny; others are very nice! Here's a little selection of what you'll find, from the humorous (okay, raunchy)…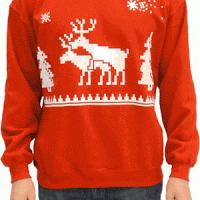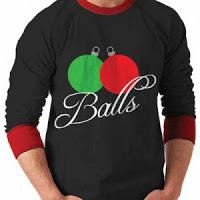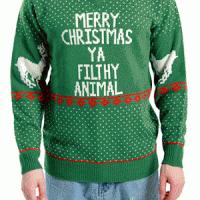 …to the cute and attractive.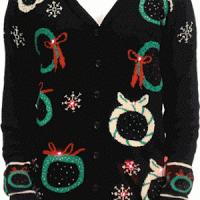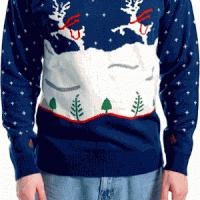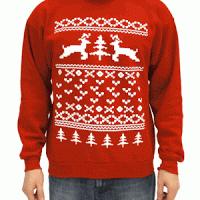 I ordered the XOXO Hearts Sweatshirt shown just above, and I love it! It's of very high quality, made from a Hanes ComfortBlend sweatshirt of 50% cotton and 50% polyester. The design is clear and crisp, the inside of the sweatshirt is super-soft, and it's generously sized so the fit is flattering. If it weren't 90 degrees out at the moment, I'd be putting it on now instead of waiting for Christmas!
Now's the perfect time to get a headstart on your holiday shopping. Head over to UglyChristmasSweater.com to pick out the perfect Christmas sweaters and sweatshirts for your family and friends. They're available in sizes Small through XXX-Large. And they're all affordable, ranging in price from $24.95 to $59.99. Some even come with flashing lights! You'll look forward to the look on everyone's face when they open their "ugly" sweater this Christmas!