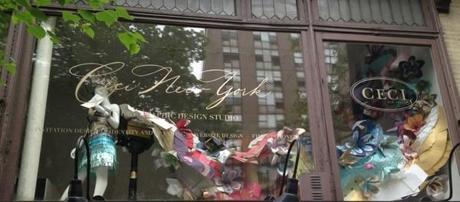 For Mother's Day weekend, I took a trip to the Big Apple with my sister and two other fun gals.
  At the top of my list of things to do, (besides taking a carriage ride through Central Park!)
was a visit to Ceci New York!
Located in the  heart of Manhattan's Chelsea neighborhood,
this design studio creates the most amazing one-of-kind invitations.
I am honored that they often feature my Belluccia Calligraphy Font in their work.
The storefront draws you in with this fabulous cape made out of an assortment of beautiful papers.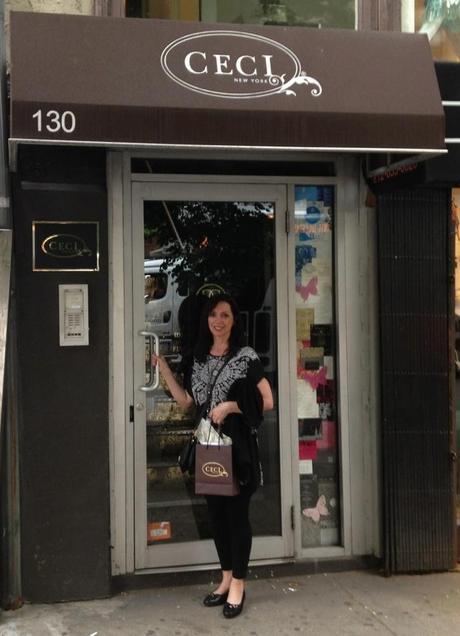 Here I am waiting to go into the store and meet the amazing graphic design team.
 I have long admired their work so I was so excited to finally meet them!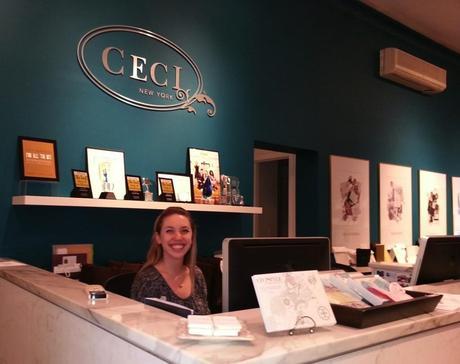 What a great first impression!  Meghan greeted me with her fabulous smile.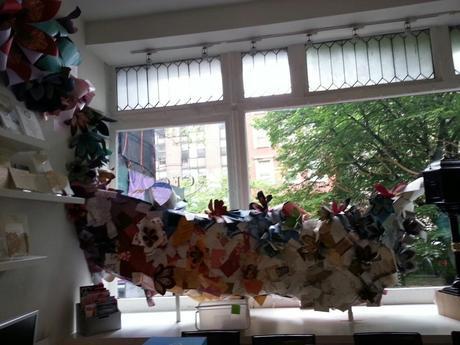 Here is a view of the gorgeous paper cape from inside the store. Wow!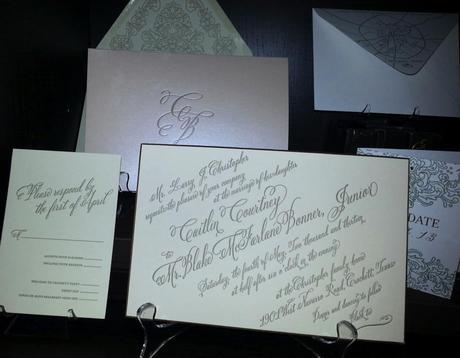 On display was this gorgeous invitation done in letterpress featuring my Belluccia font.
This particular invitation done on the diagonal is a bride favorite.
It's simple, yet the diagonal print adds a modern look.
The thank you card features a letter pressed monogram
on a blush shimmer paper with a beautiful pattern on the envelope liner.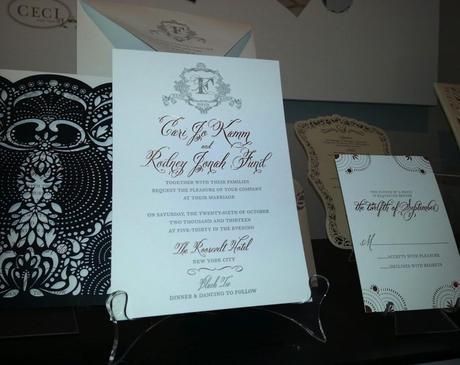 Here is my Belluccia font in the very trendy rose gold foil featured on a more formal invitation.
The reply card has an art deco design feature in the corners.
You can also see some examples of the ornate laser cuts that Ceci New York is known for.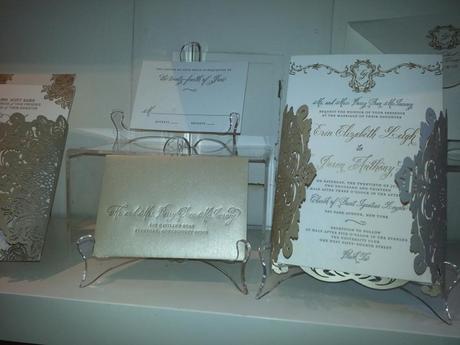 Yet another breath taking invitation letter pressed in gold featuring my Belluccia font
with a fabulous laser cut holder.
The return address envelope is letter pressed on a beautiful gold shimmer envelope.
I was not above standing on chairs to take these pics:)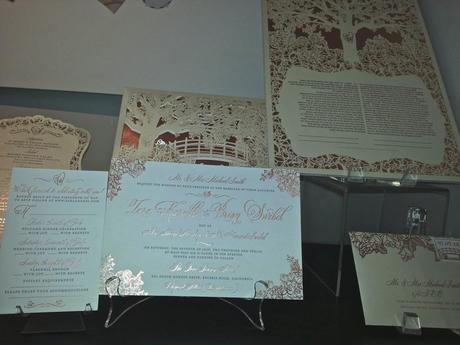 The rose gold foil print on this invitation and reply card really pops on the white paper!
So elegant! And I love how the design feature of the invitation is also shown on the reply card envelope.
In the background on the right is a ketubah.
The ketubah is the traditional Jewish marriage contract that symbolizes the official joining of the bride and groom and is signed immediately before the wedding ceremony.
Understandably, with a beautiful detailed design such as this, many couples display theirs as artwork.
Ceci Johnson designs custom ketubahs to either match the invitation suite or the couples' home.
More beautiful laser cut designs are also displayed.
Check out this video with Ceci explaining the process for laser cutting, foil printing and custom cut envelopes. 
Amazing results!!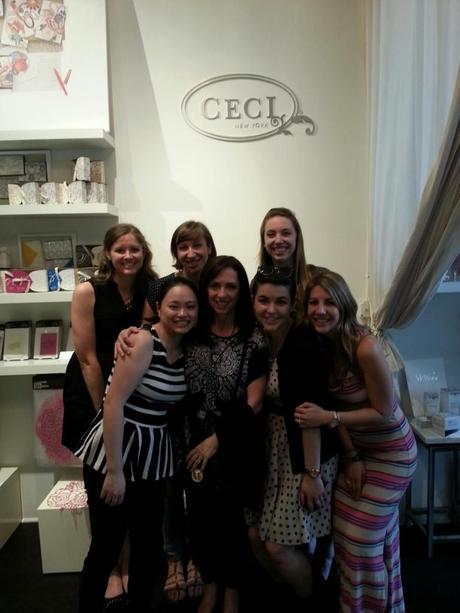 I got to take a quick pic with the fabulous graphic design team:
Christie, Maddie, Meghan, Michelle, Me, Audrie and Kayla.
Thank you for spending time with me.  I was beyond thrilled to finally meet you!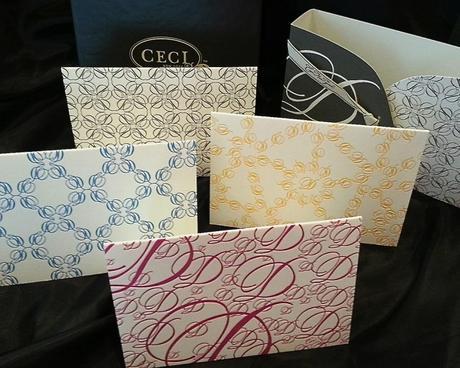 And I couldn't leave without purchasing a set of letter pressed monogram note cards,
also available through the website.
Way too many lovely designs to choose from!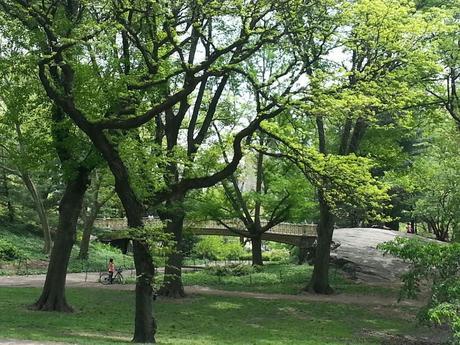 And lastly I leave you with a beautiful scene from Central Park taken from the horse drawn carriage!
Have a Whimsical Wednesday!
Debi…..
As always you can check out any of my fonts by clicking on the graphics below.
Cantoni was selected as one of MyFonts Most Popular Fonts of 2013!
Thanks to all of you, she's still on the Best Seller's list as well!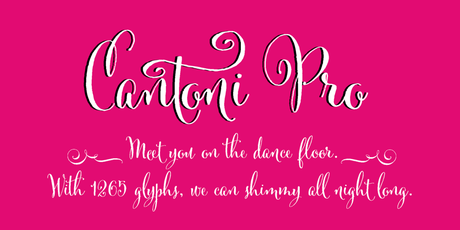 Dom Loves Mary made it to #4 on Hot New Fonts, was on the Best Sellers list and a Rising Stars winner  in November 2012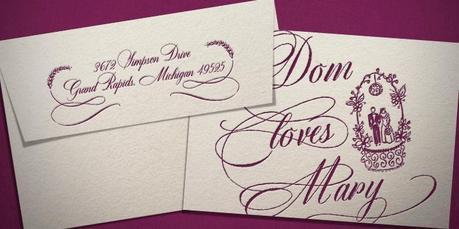 Belluccia was one of MyFonts Most Popular Fonts for 2011.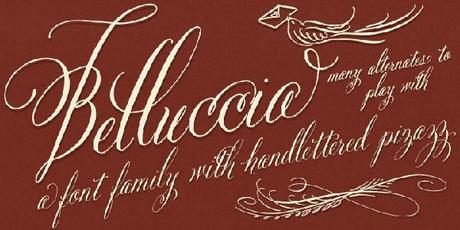 And the new Belluccia Bold released in January 2014 was a Hot New Fonts lister!