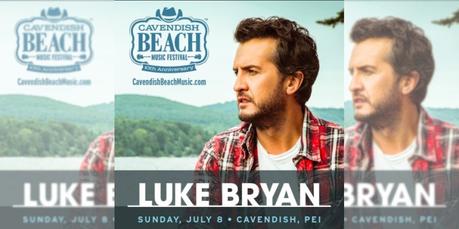 If the first artist announcement for the Cavendish Beach Music Festival is any indication, country music fans in Prince Edward Island are going to have a lot of fun July 6-8, 2018!
Tuesday morning the festival announced that Luke Bryan, the man with 19 #1 hits, will take the stage to headline Sunday, July 8 and finish off a weekend of partying and country music.
We've seen Luke Bryan on a big stage before, in 2014 and 2017 at Boots & Hearts, and if you haven't seen him, we can promise that it's a good time. The energy, fun, and music from the stage turns the whole thing into a big party, and you won't want this night to end.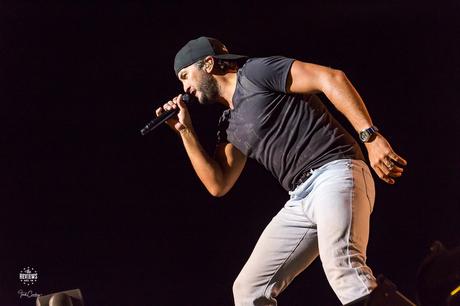 Related: Luke Bryan at Boots & Hearts 2017
The festival is excited to have made the announcement and to be bringing Bryan to the festival, with Whitecap Entertainment President, Jeff Squires saying, "We're thrilled to be bringing Luke Bryan to Cavendish. He's been the #1 requested artist for many years and it's the perfect year for him to see what our festival is made of, 10 years strong! We're looking forward to another beautiful weekend full of friends, family and the breathtaking beaches of Cavendish at CBMF 2018!,".
With past performers including Kenny Chesney, Blake Shelton, Keith Urban, Eric Church, Lady Antebellum, Taylor Swift, Brad Paisley, Tim McGraw, and more, you can trust that Cavendish Beach Music Festival will be adding more big names to their 10th anniversary festival in 2018.
We don't know who yet, but if you're looking for some guesses, we'd tell you to look out for...
🎵 Kelsea Ballerini
🎵 Thomas Rhett
🎵 Brothers Osborne
🎵 Andrew Hyatt
🎵 Madeline Merlo
🎵 The Hunter Brothers
Stay tuned for more information when it comes, and get your tickets starting Friday, December 1 - CAVENDISH BEACH MUSIC FESTIVAL TICKET LINK!!!