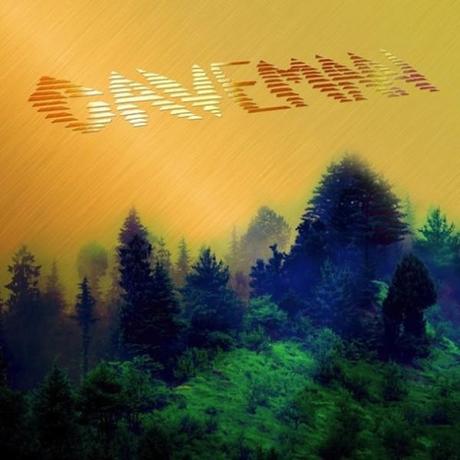 As the days get longer and the frost-bitten climates of a prolonged winter slowly start to thaw, what the world needs is a healthy dose of something a little sunnier to complement the changing of the times. Cue Caveman and their self-titled sophomore LP. It might not quite crackle and blister with scorching heat, but this hazy slice of audible sunshine definitely washes over the listener with a flurry of heartfelt and feel-good fun.
For the most part, the Brooklynites' latest offering is pretty straightforward and simple, but, despite its lightness, the record's combination of surf rock influence and dream pop aesthetics work together nicely to provide glimmering, shimmering guitar tones, shuffling rhythms and cool, light, lingering melodies. Caveman have crafted a body of work that is not only consistently solid, but also generates an atmospheric warmth. It might operate within a particular and somewhat limited wheelhouse for the most part, but there is a crisp and stylish lather applied to the overall sound of Caveman's self-titled effort.
When it does branch out of its summery, sun-drenched brackets, the album goes to some pretty interesting places. The wringing-out of of certain guitar tones and stretching of synth sounds sees the band peel off into more dreamlike territories. They still keep things light and nimble, but in these sporadic moments the group shows a more ambient nature, which adds a little more depth and weight to the album. Although a little underused, this particular contrast not only adds a little extra something to the record, but opens up a door in regards to the future of Caveman moving forward from this point.
It might not be the most striking, sharply precise or substantial record you'll hear this year. But this New York outfit's latest album is one that has plenty to enjoy if you embrace it, which, to be honest, is not hard to do. The full throes of summer might still be a little while away, but this collection of sun-kissed indie pop tunes is definitely a good way to get yourself warmed up for the forthcoming seasonal festivities.