"RSVP for the event I have organized next weekend." What is your first reaction when you see such a note or invite in your hand? Obviously you check whether you are free on the particular day and time and RSVP accordingly, right? What else? Don't tell me you don't think about the occasion or anything about it! Please, I know you do, I mean everyone does. Okay, I can tell you what you think about. Yes I can, don't challenge me dear. Umm..you think about the food! Haha..I know it did not require any rocket science to guess this, everyone thinks about the food, so don't be shy, I too am one of you!

What if you had to organize an event or meeting? What will you do? Cook the food all by yourself, right! I know you can very well do that- organize the event, manage the guest list and then cook the food too..yes!! You're a superman or superwoman! Chuck it! That's like not possible. I am not underestimating you, but practically speaking it would either make your health go down or some or the other mistake could spoil all your hard work. In short, this "doing everything by you" thing is full of risks, agree? Now what? Well, there's another option too. You can pay some other professional chefs or people who can take care of the catering and you can do all the other things like management. I mean in a way you are doing things by yourself- you are managing the event! Aren't you?
I know you are now thinking that since these things are an important stuff therefore should be given to someone responsible and trustworthy. You don't worry, I know such people. Caterspot, yes Caterspot is one of South-East Asia's most prominent, trusted (and all adjectives that relate to it) catering website. Why Caterspot? There are three reasons that they give to answer this very question. Firstly, they have the largest selections to choose from. They have the best catering services from 100+ caterers and restaurants in Singapore all in one to choose from. Secondly, Island-wide catering, you can order your food wherever your event is, they deliver anywhere in Singapore. And the last but not at all the least, actually the best part, they guarantee the best prices, free delivery on order above S$600. Not only this, you could also get additional discount coupon codes or voucher codes, how? Very easy just join in your order via CollectOffers and you are on a roll!
So, you all might be aware of the different types of catering right? No? That's not a problem I'll provide you with the information and let you know what all Caterspot provides you with:
Oh Farm's catering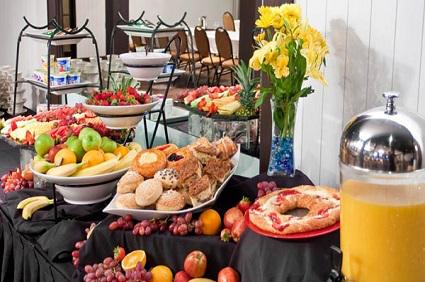 You have got to plan an office meeting? Now there is nothing to worry about. Oh farm's catering has got variety of menus and that to thematic buffets and bento boxes. Isn't that cool? The office meetings are no more boring as you have got the best food waiting for you.
Rasa Rasa Halal Delights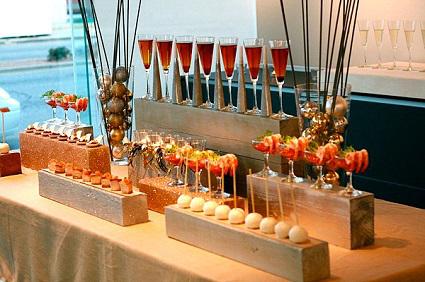 When you are organizing an event you waste a hell lot of time to decide the menu. Well, Caterspot has got different varieties of menu to choose from. You just need to name their buffet and tasty, mouthwatering food will be in front of you. Their delights feature- Asian Delight Buffets, International Buffets, Attractive Value Buffet and many others.
Cedele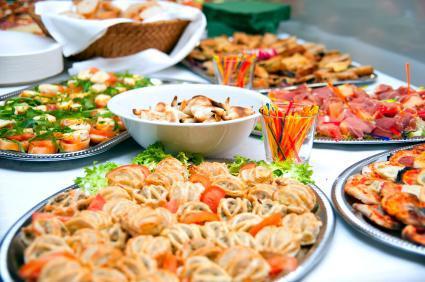 There are times when you want to spend some happy and relax times with your friends. In those times of course, you don't want to spend your time and busy your mind in cooking as I said. Therefore Cedele is one of the party planners on Caterspot that will help you in unloading your burden. They have got awesome choices and you can spend your time with friends without any tension.
Amici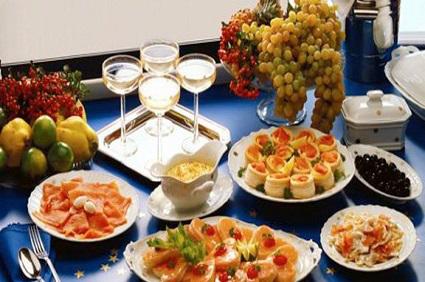 When you need any Asian or Western Cuisine caterer all you need to do is to spot Amici on Caterspot. They are one of the dinner party or Baby Shower caterers in Singapore. Delicious delicacies for your required number of people can be arranged without any fuss. I guess that is what you wanted right?
Katong Catering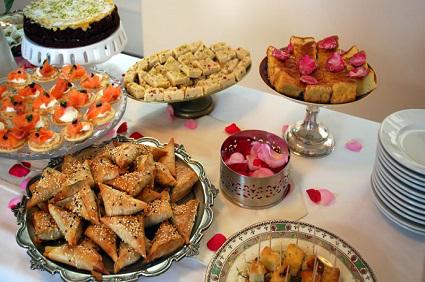 Katong Catering are the Singaporean Caterers for dinner party, high tea reception and BBQ etc. They have got special offers on your orders and their menu is priced per person. They too deliver everywhere in Singapore.
So these were few of the types of catering services with the restaurants and caterers of Singapore that can help you with your menu and your relaxation. Next time you have a party remember Caterspot is all that you need to look for.