In a city where children sleep in card box boxes on the street, waiting for night to conduct their business, churches ought to be very small, very poor and very much focused on earth's goings on. But perhaps the clergy of the Catedral Metropolitana in Buenos Aires is doing just that. They only inherited their sanctuary, after all.
Amid the pillars of the high colonnade men women and children hold up signs explaining why they have no food or shelter. They hold up calloused hands, look at us as we enter the building. A sign in four languages says, "Mind your possessions."
Buenos Aires
consists of many enormous buildings that dwarf this cathedral; its size becomes obvious only on the inside. And on the inside size is all we find; size and a disturbing artistic vacuum. There are statues but no flowers; murals but no candles. "What a dead church," Draga whispers beside me.
The altar piece depicts the woman mentioned in Revelation12, which many take to denote Mary, but it's monotonous, monochrome and plumb ugly. In one of the side chapels we find an endearing depiction of the Czech saint John
Nepomucene. Among other things, he's the patron against calumnies, I tell Draga. That when someone makes
a false statement to injure another person's reputation.
"Imagine that," she says, and after a brief glance at a crowned Madonna with Child, "Let's get out of here."
And we go, past the beggars and the columns, to swiftly vanish into the Argentinean evening.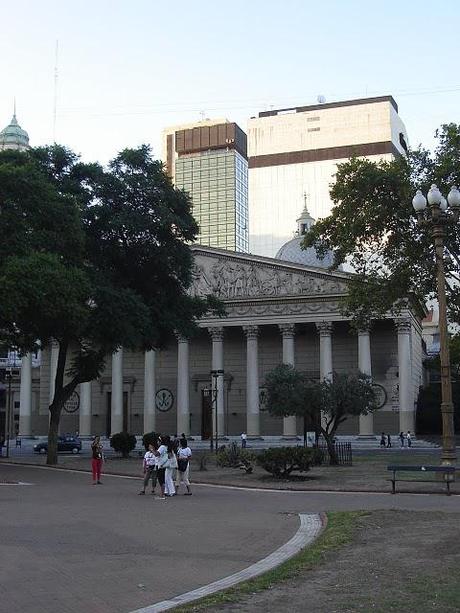 Catedral Metropolitana in Buenos Aires, Argentina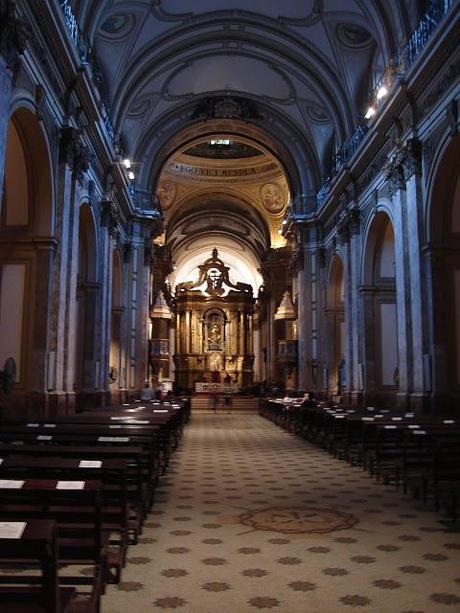 Inside Catedral Metropolitana in Buenos Aires, Argentina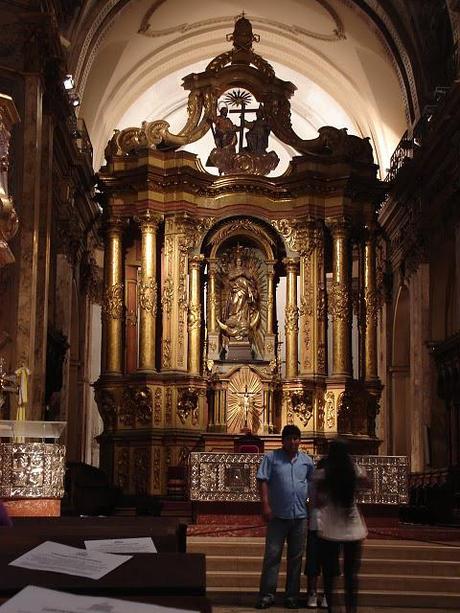 Altar piece of the Catedral Metropolitana in Buenos Aires, Argentina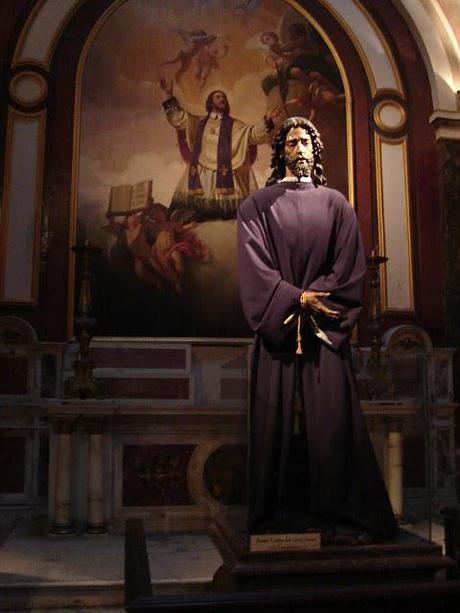 Saint John Nepomucene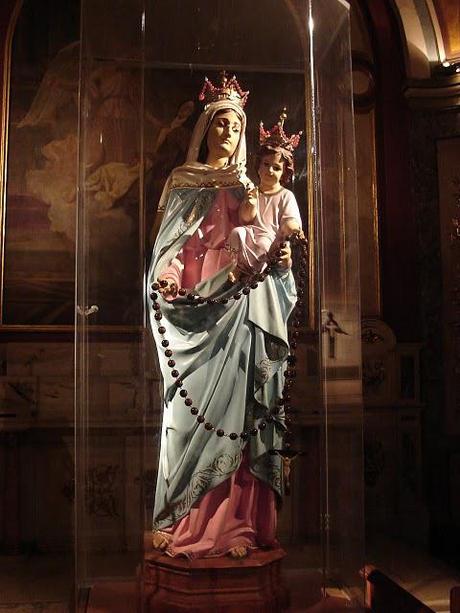 Madonna with Child, Catedral Metropolitana in Buenos Aires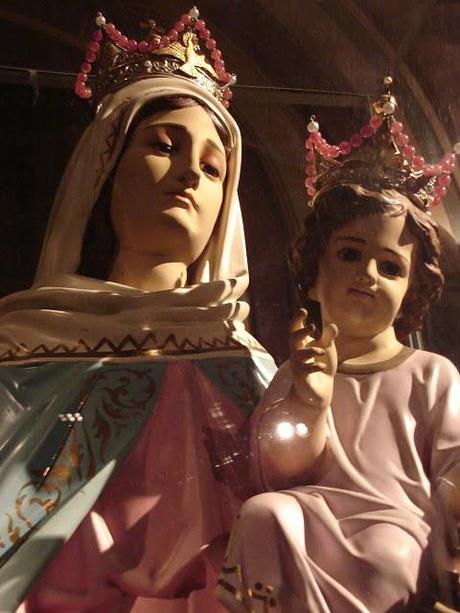 Madonna with Child, close up