Hey Eric & Sookie Lovers!
A new Eric & Sookie clip – featuring a drunken…or should we say, intoxicated Eric – was in a video clip from The Buzz!
It's cute, funny and adorable! It makes the 7 seconds it takes to play worthwhile! For those who wish to remain spoiler- free, you probably shouldn't read any further.
Now that we have the warning out of the way…let's continue!
In this clip, Sookie observes an intoxicated Eric, who cries, 'catch me', before running away! We're assuming this happens after Eric kills Claudine, which we've posted in our previous spoilers. Sookie doesn't look at all shaken up by Claudine's death. It's cute, adorable and we can't wait to watch this scene! 

This first video is only Eric & Sookie!
This next video is from The Buzz, where the above clip was taken!
Here is the gif taken from this video! (As if you can't get enough of watching it already?)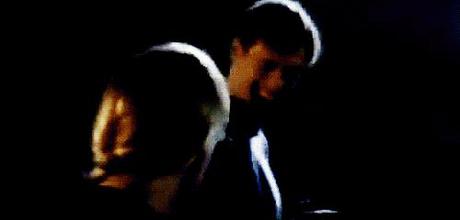 Image source: alexander-sexgard.tumblr
OMG…they are TOO CUTE. I think we'll enjoy watching playful Eric & Sookie!
What do you think?