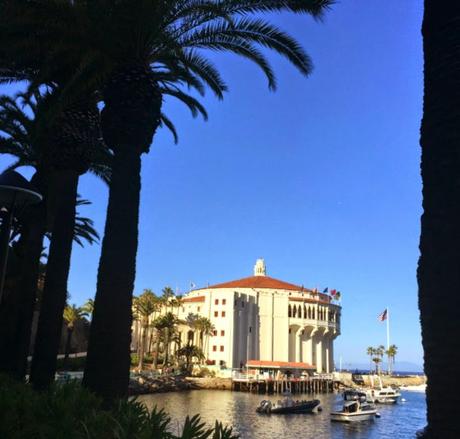 I still can't believe this was my first trip to Catalinaafter living in Southern Californiaalmost my entire life.
Seeing the iconic Casino up close never got old.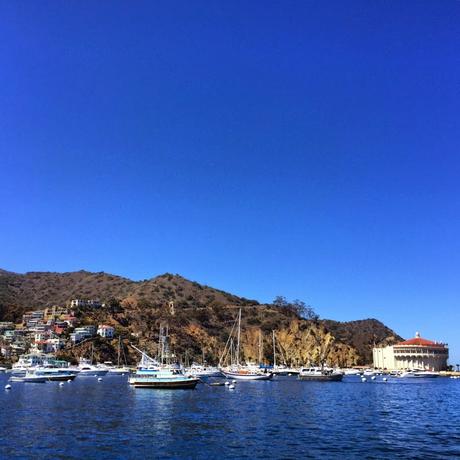 Neither did the harbor.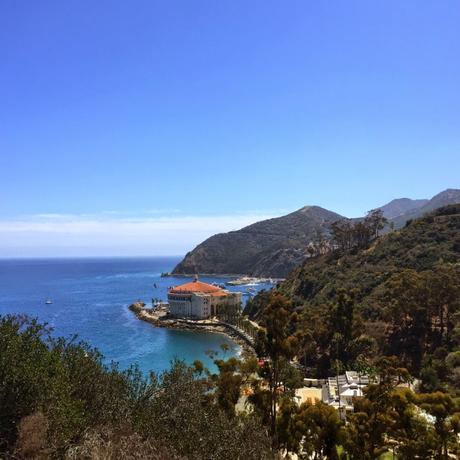 We rented condos up on the hillin Hamilton Cove.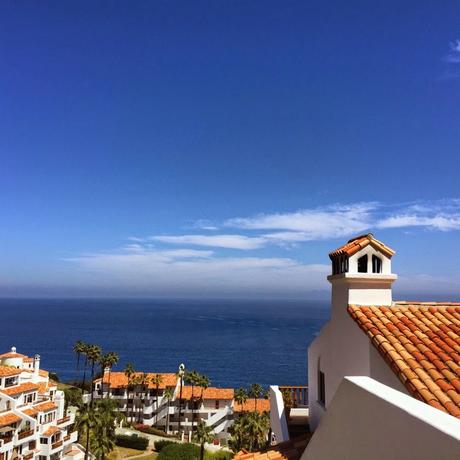 Since it was a family vacation with adult childrena friend of minewho has grown up going to Catalina every summer with her extended familysuggested getting two condos so we would have two golf carts.Best family vacation advice I ever got!
Getting two condos provided together timeand separate timewhich is one of the reasonsthis was one of our favorite family trips ever!
The kids condo had spectacular panoramic views.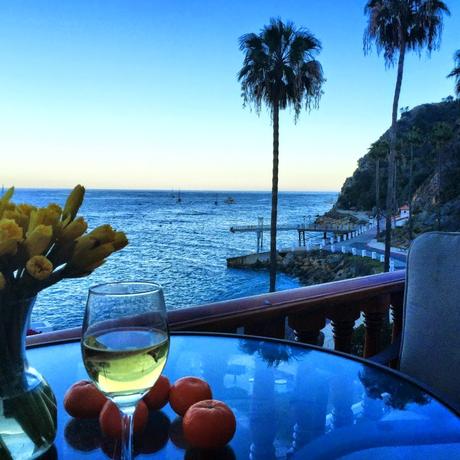 While the condo Jeff and I shared was right down on the water.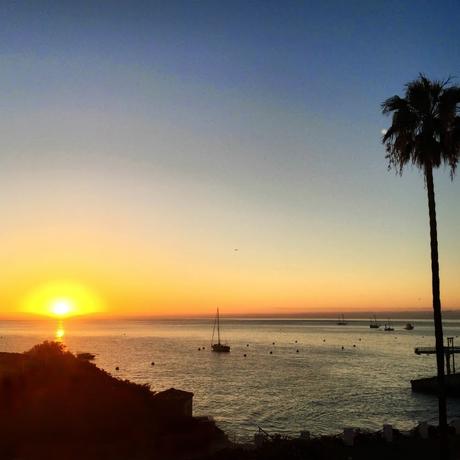 This condo had  the most spectacular sunrise viewsright off our two balconies as well as a perfect placeto host a family barbecue the first night.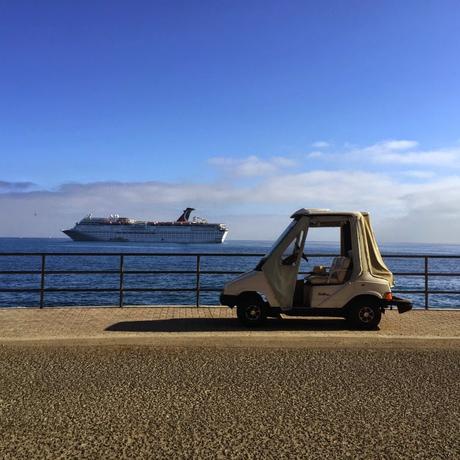 Having two golf carts for the six of usmeant there was always a way to get around the islandwhether it was the guys all going out for a day of golf ….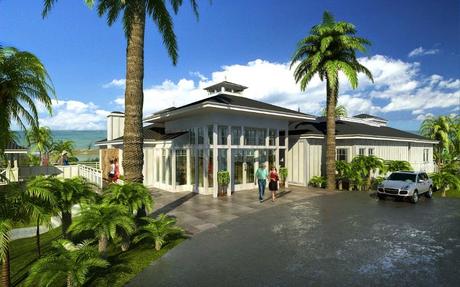 or Ellis and I spending the day at Catalina's Descanso Beach Club.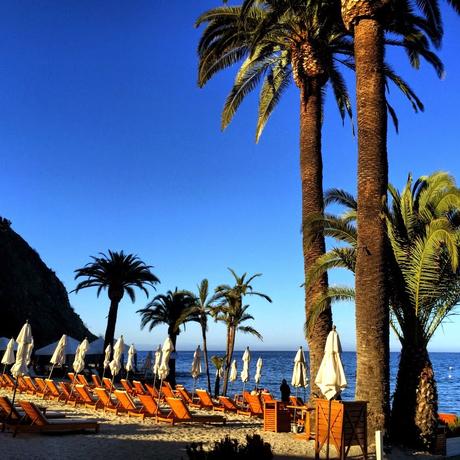 When we decided to have a family vacation in CatalinaI had no idea that the beach club had recently gone under a multi million dollar  renovationmaking it into a luxurious destinationwith high end amenities.
I must say it was a beautiful surprise!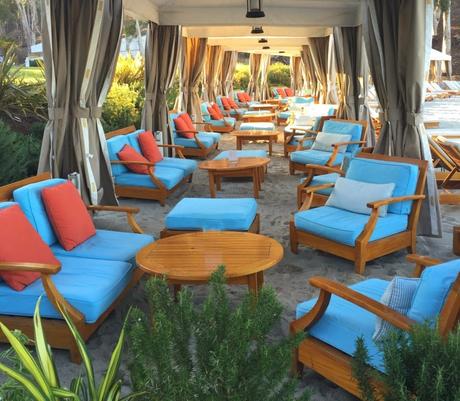 Besides being able to rent a loungers for the daycanopied cabanas can also be rentedif you want some protection form a days worth of beach sun.
Back a little ways by the grass you can even have a massage by the ocean.A perfect way to recoup from a days worth of activities likesnorkeling, kayaking, paddle boarding or even zip liningfor the true adventurous spirit!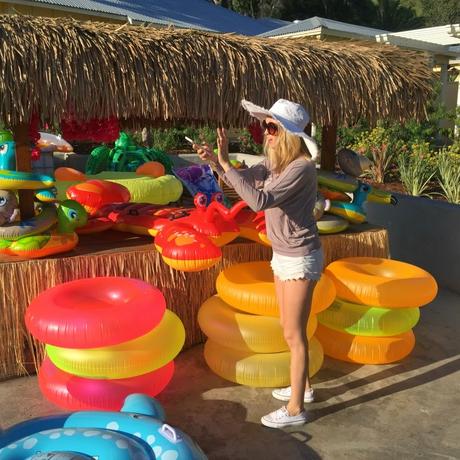 Ellis and I were most taken with the colorful floaties!One even came home with my darling girl!Nothing like floating in a flat ocean drink in handto say  vacation!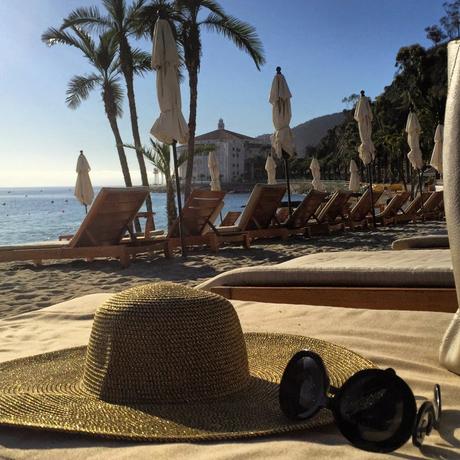 We were more than a little surprised though at what a lateto usstart the beach club has.No need to hurry down as they don't open to 11:00.But if your staying in Catalina I highly recommend booking your amenitiesas soon as you know your visiting!On perfect beach days like we hadthey tend to fill up fast!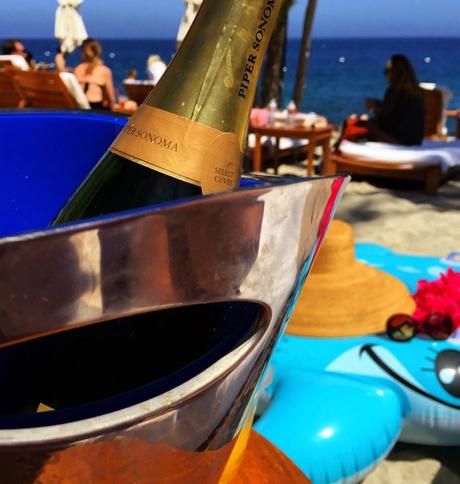 I can't think of another beach in Californiawhere they can bring you drinks right out on the sand.That's because Descanso Beach Clubis one of the last private beaches in Californiawith public beach access.
Their tag line

"Put a drink in your hand and your feet in the sand"

is a perfect description of their special amenitiesin California!
It was the closet to Caribbean resort life I have found here.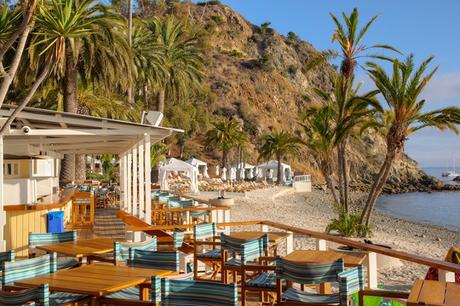 Descanso Beach Club also offers the only seaside dining on the island.I hear in the summer they have a great happy hour that turns into the place to be with even  an evening DJ.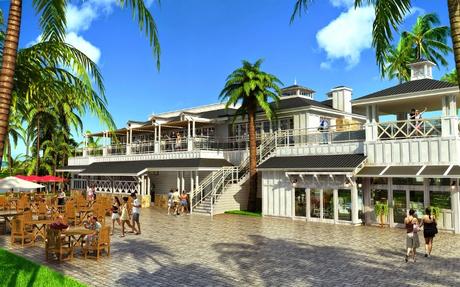 Planning an event in Catalina?They also offer beautiful rooms to host a successful day!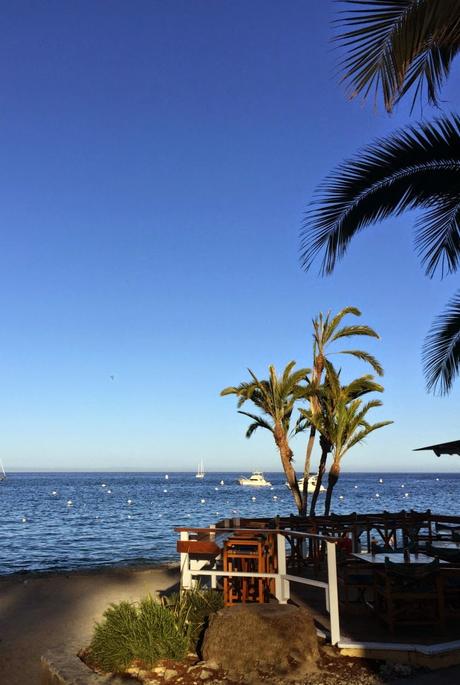 In the summer seasonit's almost worth the boat ride over to have cocktailswith this spectacular viewright on the waters edge!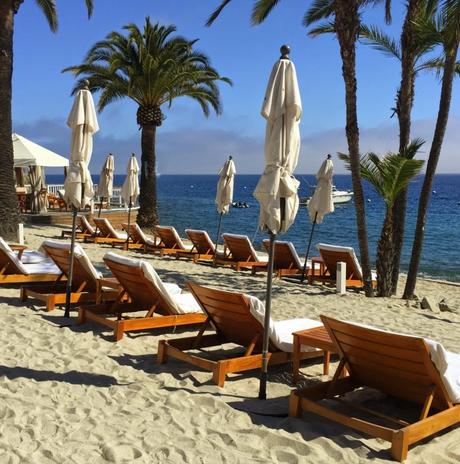 While we were therewe did noticed many people who had just taken a boat over for the dayand made their rented loungera base camp of sorts for the day.Which I thought was a perfect way to go over to the island for the daywithout having to lug everything around!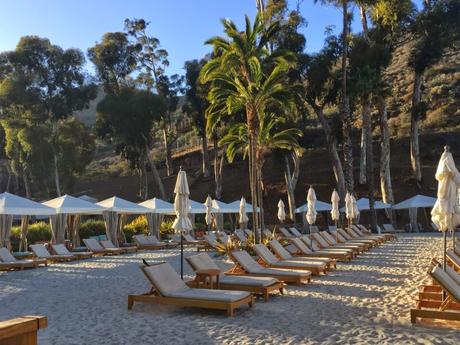 Even doing this posthas me wondering when the next time isthat I can get over the twenty six miles of ocean to

 Catalina's 

Descanso Beach Club

for some island resort living!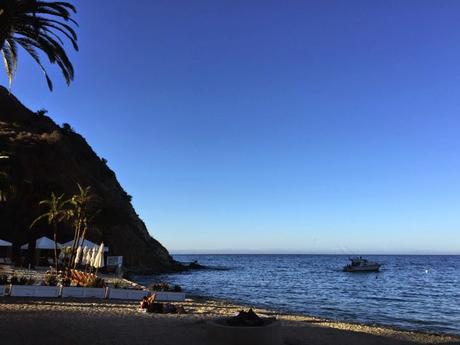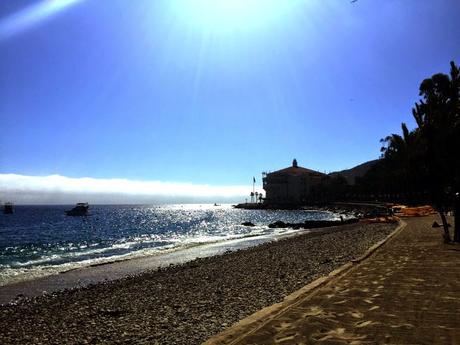 As always my friends


I wish you love and joy

as you style your life