We've seen countless pictures and videos of dogs welcoming their soldier-humans home, but not (or at least seldom) of cats.
Of course, cat owners know felines are perfectly capable of love for their humans; they are just more subtle in their demonstrations of affection. ;)
Here's a cat named Finn who so missed his human, a soldier named Nick, that he leapt with great joy into Nick's arms when Nick came home from his deployment.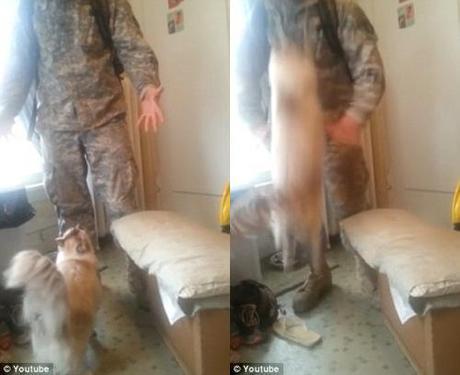 H/t Daily Mail
~Eowyn