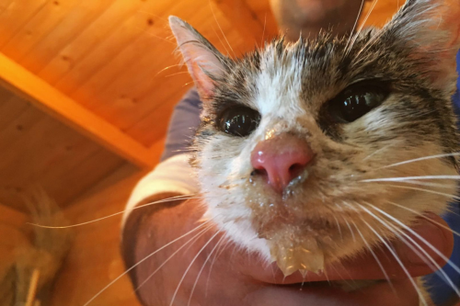 One lucky kitty/Photo ENPA
Via NY Post: She likely used up a few of her nine lives, but Gioia – Italian for "joy" – lived up to her name when she was rescued more than five days after Italy's devastating earthquake.
The poor cat was battered, bruised and dehydrated when she was pulled out of the rubble of her home in hard-hit Amatrice and reunited with her overjoyed owner, The Local reported.
Daniela fled her home on Aug. 24 when the 6.2-magnitude temblor rocked her town, where 193 people perished – from a total of 292 across central Italy. The distraught woman could not find the hiding Gioia before fleeing, though, and was unable to return to look for her because her home was destroyed during a powerful aftershock.
"Please find her, she's all I have left," Daniela pleaded to firefighters, as they scoured the ruins of her home.
After Gioia spent almost six days buried without food or water, however, the chances of finding her alive were slim to none.
But miraculously, a worker sifting through the rubble with a bulldozer spotted the terrified kitty. Rescuers grabbed her and carried her to the street, where they gave her water.
"Vets have examined the cat, who is dehydrated, but she will survive," Italy's animal protection agency, ENPA (Ente Nazionale Protezione Animali) , said in a statement.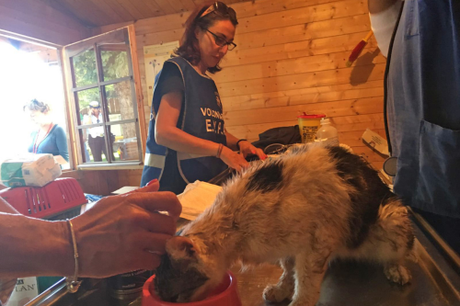 ENPA photo
So far, more than 200 animals have been rescued from collapsed buildings in the earthquake's aftermath.
DCG