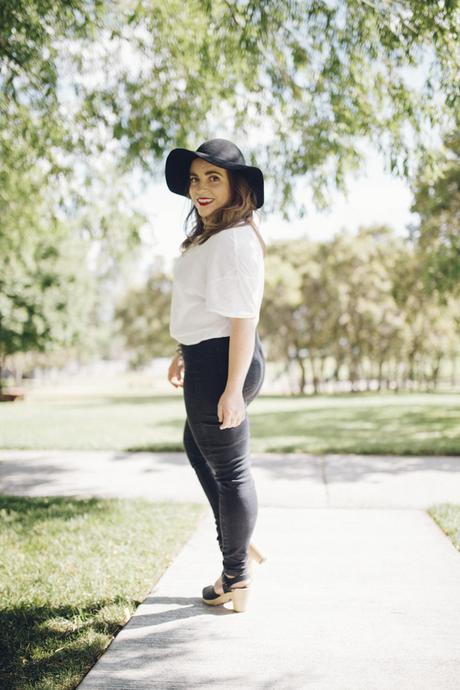 There's something about a basic white tshirt, it's almost always a good choice! Especially when paired with high-waisted jeans, a vintage red lip, and some fabulous pins from Ziggit. I love the way my Ziggit pins add so much personality to something that would be 100% basic, otherwise. With this set of pins, I decided to go for more of an earthy theme which is a stark contrast from my other space-themed set. Plus, I love how they play off the vintage-vibe of this outfit, flawlessly.
Use the code GENTRILEE to receive a free pin when you purchase three!
I've been enjoying Summer style so much this year, I know I'm not ready to see it go (especially if that means heavy coats and snow boots. No thanks.) So I'll be over here, soaking in as much of this sunshine and short-sleeve weather as I possibly can, and taking my Ziggit pins on all of my remaining Summer adventures!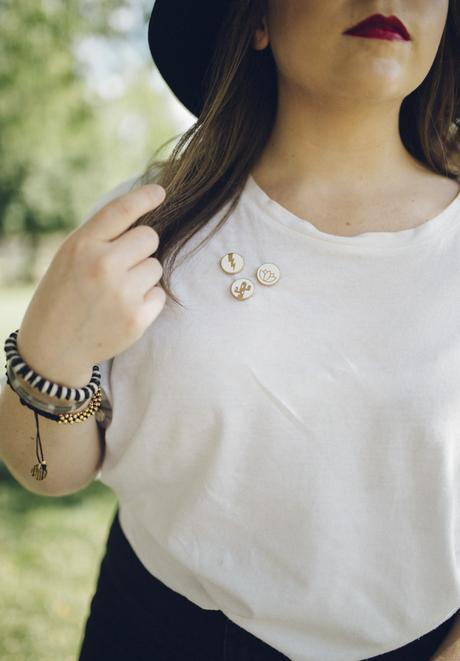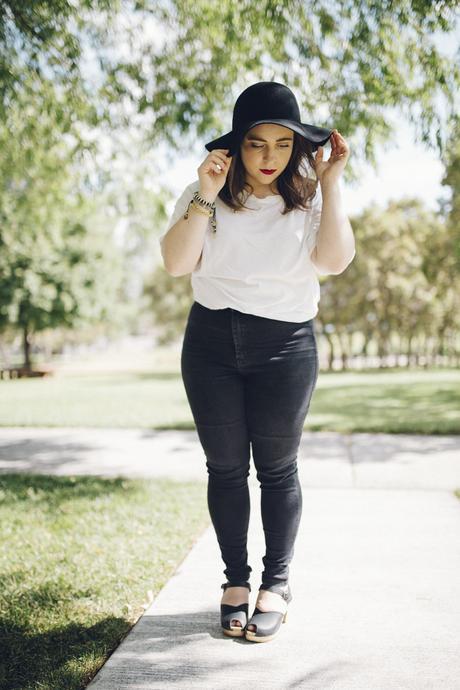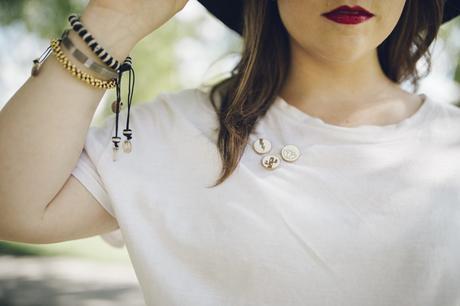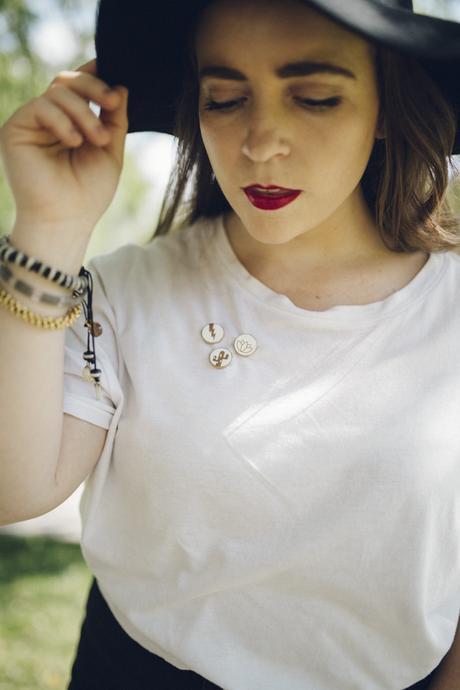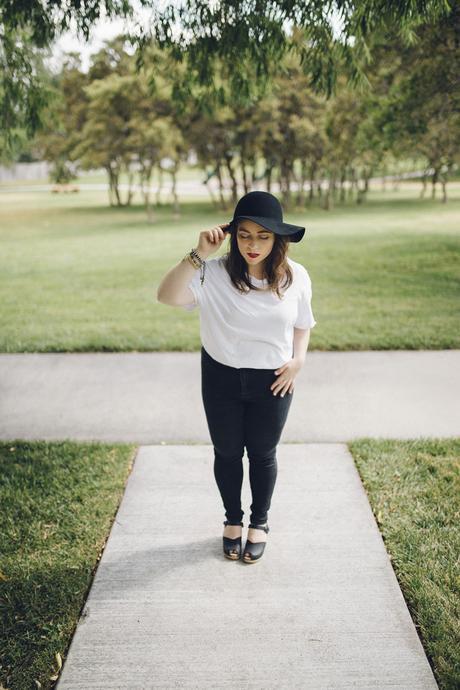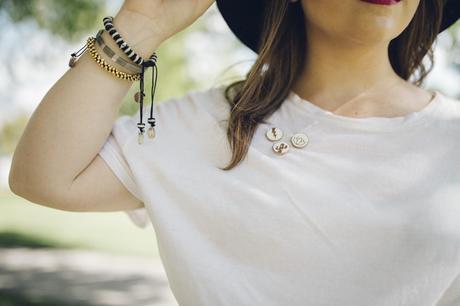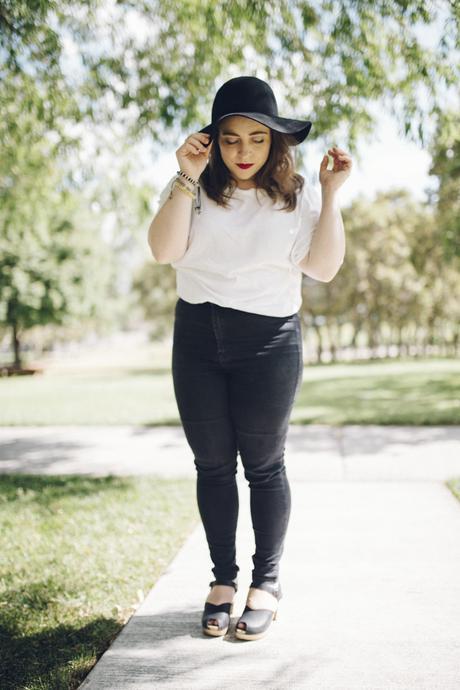 hat - h&m
tshirt - zara


pants - topshop


jewelry - color by amber
shoes - c/o sven clogs
pins - c/o ziggit


lipstick- c/o jalynn schroeder


Which Ziggit pins would you choose? Letters? Numbers? The combo options are endless! Be sure to use the code GENTRILEE to receive a free pin for every 3 pins you purchase!