Here we go.
The thing about Castle comics is it has a variety of story lengths. Some are one pagers, like last week, and some were more. This one, starring the halfwit with anarchist William Wally and his 'total' with Ben Nevis come up against the lordly Sir Charge.
These tales drew their action and inspiration very much from the Warner Bros. and Tom and Jerry cartoon shorts for their slapstick madness.
So sit back, oh gentle reader, and enjoy all four pages of this weeks installment of Castle Comics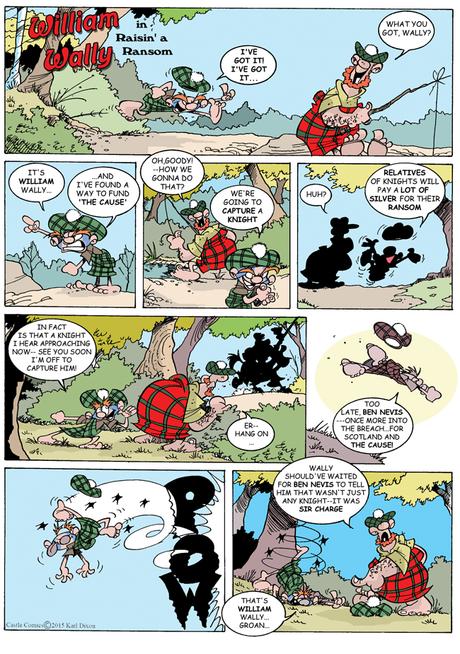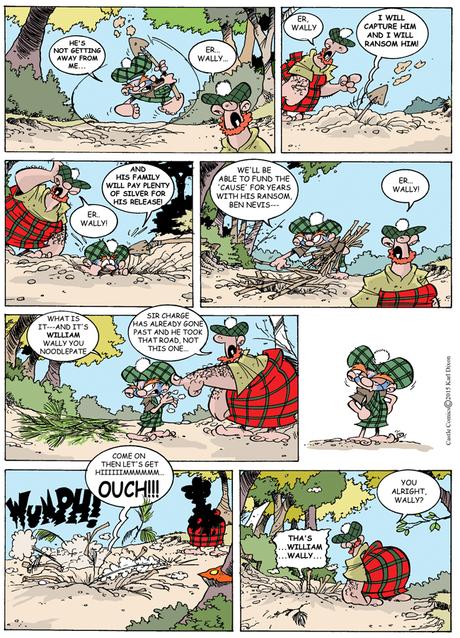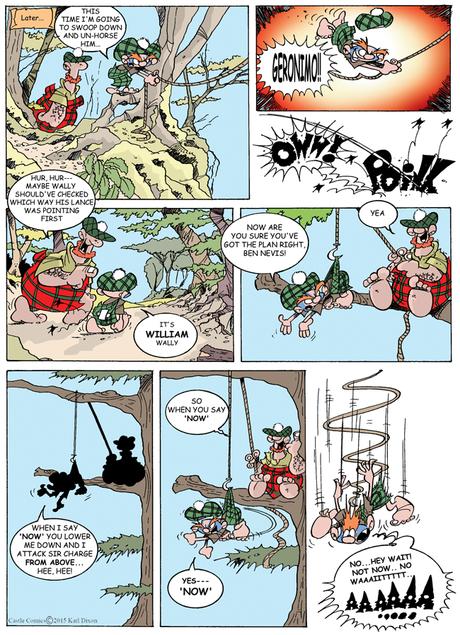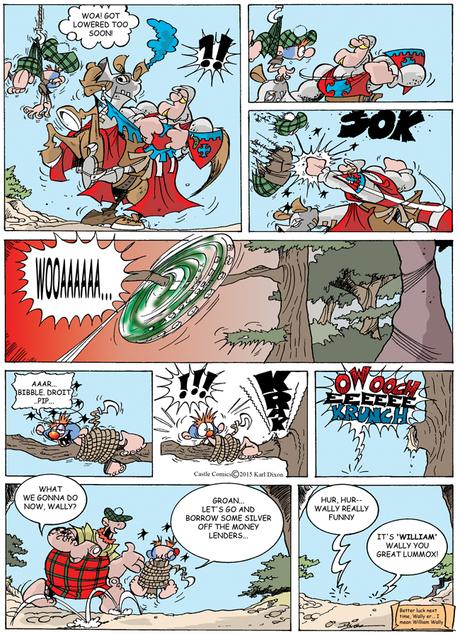 Don't forget to come back on Monday for the first of our new Monday only Laugh Lines feature with a collection of gag cartoons, just to give your week a boost in the right direction.