For my fangalicious (Day 22) Fang-A-Thon post, we have some more News From The Casting Couch!  This time it's a casting call for the last episode of True Blood Season 5!
There has been a new casting call issued, and probably the most interesting part of this casting call is…we now know the name of the title for this episode and we know who will be writing and directing it!
WARNING: If you don't want to know – don't read below!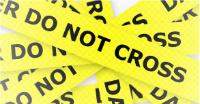 TRUE BLOOD, Episode #512, "Save Yourself"
Writer: Alan Ball
Director: Michael Lehmann
Location: L.A.
Start Date: Approx. 6/13/12
[VAMPIRE AUTHORITY GUARD] Male, mid 20s- mid 30′s. Imposing, powerful Vampire Authority guard. Guest Star.
Source: IMDb.com
This shouldn't come as a shock to some of you, but it looks like Alan Ball will be writing the season 5 final episode. I'm going to go out on a limb by saying that he will more than likely want to go out with a bang. Expect this episode to either have a major cliffhanger or something intensely shocking happen during it. There will probably be a few moments when you will literally gasp in shock, disgust or in awe. I'm not sure if this is a good thing or a bad thing for us, but we'll have to wait and see.
At this point, we can only imagine what it's going to be about. As for the episode title, "Save Yourself"…there are many possibilities which comes to mind when trying to figure out what's going to happen at the end of the season. It's too soon to tell, but I definitely think someone is going to attempt to sacrifice themselves for either someone they care about or for the greater good for whatever cause they are in pursuit of.
Who, where, what, why and how; is all merely speculation at this point.
Let's see what you come up with! Feel free to share your thoughts and speculations below.