Cartoon nails – pow! These are super creative, fun…um, adorable.
They are like Andy Warhol meets Cat in the Hat. The nails are a mod pink,  sorta similar to Essie Mod Squad with exclamation points!!!!  The cartoon look is complete with the outline nail technique. There's also hand-painted flowers as accent nails. Truly unique, one-of-a-kind manicure.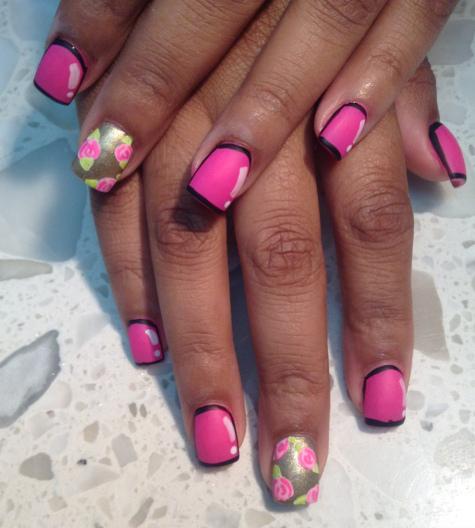 Nail Artist:
Truly Beautiful Nailz

Like this nail art? Show your love by sharing with friends and family on Twitter and Facebook. You can also leave a comment below.
Truly Beautiful Nailz is an expert nail artist and a regular contributor on GirlRatesWorld.com. Be sure to check out her nail art designs here and via twitter @TrulyBeautifull.