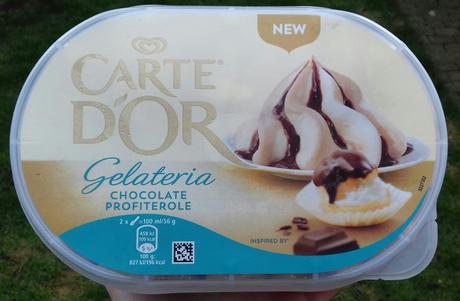 I don't know why, but I always tend to overlook Carte D'or ice creams. I've reviewed their Sorbets but despite nearly 3 years of blogging and solid ice cream munching, I'm yet to review an ice cream. That changes today. Enter Carte D'or Gelateria Chocolate Profiterole
Choux pastry flavoured ice cream with choux pastry pieces, dairy ice cream and chocolate sauce 
Yeah, fat chance I was gonna miss that one!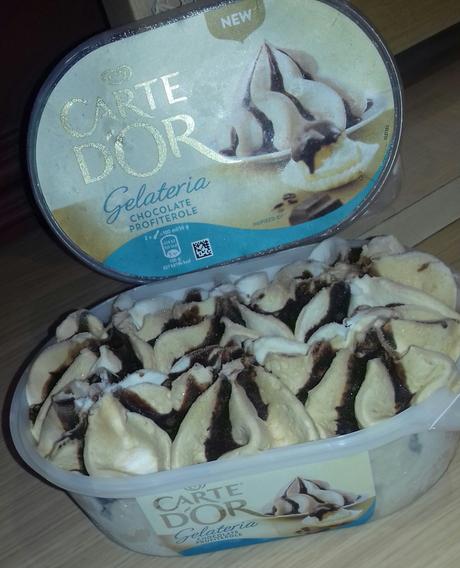 I'm always torn on the appearance of these sorts of tubs, it does look just as promised but lots of companies use this as an excuse to cut costs and you're left with a distinctly average plain ice cream underneath the pretty top layer.
Happily, that's not the case here – although I can't say I'd have been too disappointed if it were..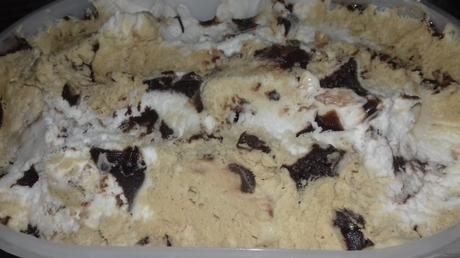 This isn't vanilla ice cream with profiterole pieces plonked in, the ice cream itself is choux pastry flavoured. I don't know how, but they've nailed the sweet and buttery, doughy pastry flavor.
It's delicious and tastes just like a profiterole (or eclair, or cream puff for our American friends). It elevates what could be a mediocre all round product to something pretty special – imagine Ben & Jerry's Chocolate Fudge Brownie with an ice cream base that tastes just like a freshly baked brownie rather than just chocolate?
It's a whole other beast entirely.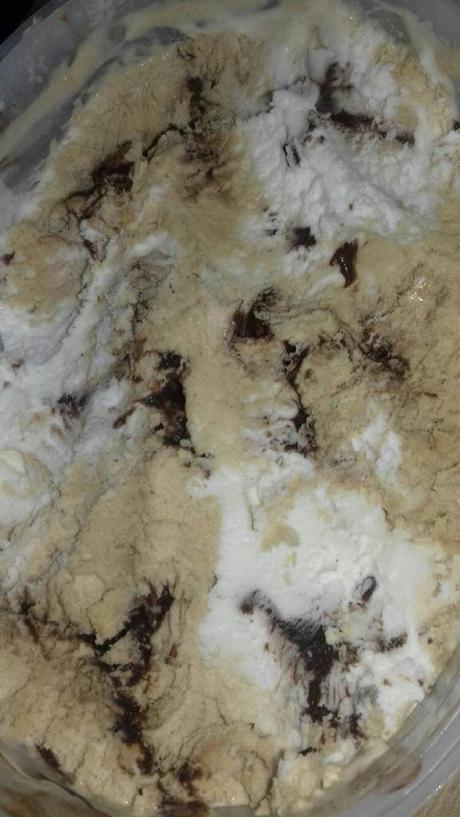 As well as the cream coffee coloured choux flavor ice cream, there's a white, plain "dairy ice cream". It's just as thick and fluffy, neither are quite as "solid" as B&J or HD for instance, but they're firmer than a soft scoop or Mr. Whippy. It has a decent, quality feel to it anyway.
The plain ice cream serves as the accompaniment, it can play the part of the ice cream profiteroles are served with, fresh cream or even squirty cream (depending on which bastardised recipe you want to use!)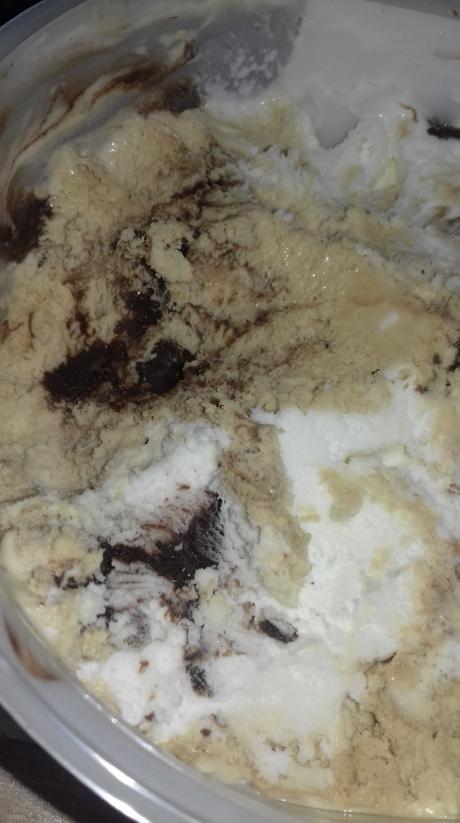 There are only 1% real choux pastry pieces, but they're quite small and distributed fairly enough that pretty much every other scoop will have at least one piece in.
They're good, it is hard to distinguish flavor as they're already covered in identical tasting ice cream but the soft, squidgy texture was welcome amongst the thick smooth ice cream.
There are two types of chocolate, I don't know if this was inentional but I like it.
Firstly there were very thin, almost shards of chocolate. You know how you can buy fresh chilled profiteroles or eclairs and they have a thin crisp layer of cold chocolate on top? Well there are delicious little bites of that nestled about as well as a rich gooey chocolate sauce. It's lovely and rich and tasted just like a melted chocolate sauce drizzled on a big fat stack of profiteroles. Just cold. Obvs.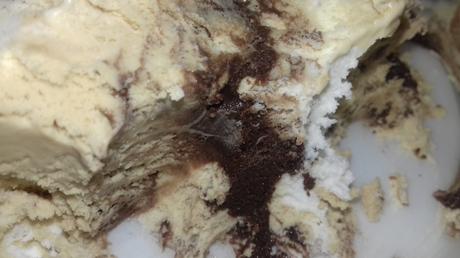 Personally, I wouldn't bother serving this as a side to actual profiteroles – it's far too delicious and already has the flavor of them. This is one of those that needs to be eaten straight from the tub with a big arse spoon to truly appreciate!
 I paid £2.50 for 900ml, all else aside it's already value for money compared to other big brands. Add to this the fact the flavor is amazing, bang on the money – no question what it's supposed to be – and it's of a decent quality?
We have a winner! Well worth a buy.
Rating: 8/10