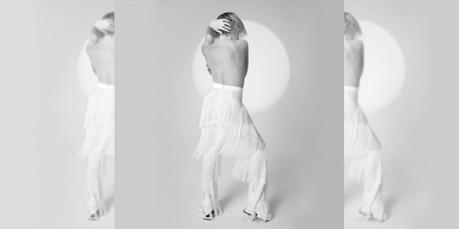 On May 17, 2019, Carly Rae Jepsen gave us all of the new music excitement feelings we love, when she released Dedicated. The 15-song album comes as the follow-up to 2015 and 2016's Emotion and Emotion: Side B, and seven and a half years after the release of the most performed song in SOCAN history, Call Me Maybe.
The album is packed. It's not often that we get more than a dozen songs on a single album anymore. Carly Rae Jepsen has given us 48 minutes of pop music to enjoy fully and completely.
With her co-writers and producers (including John Hill, Jack Antonoff, Captain Cuts, Patrik Berger, and Tavish Crowe), Jepsen has shown us that she's still at the top of her game, dedicated to creating music that we can't get enough of, and hitting the nail on the head when it comes to pop jams.
Strawberry, raspberry, peach, whatever. Carly Rae Jepsen has 'em all, she's a Jam Factory!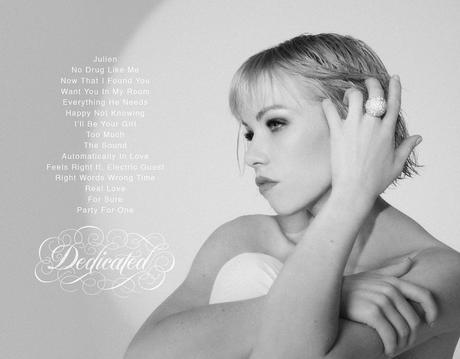 From Julien and No Drug Like Me off the top of the album, we're hooked on every listen. Half a dozen spins in (or more) I'm still not at a point where I'm skipping through to songs later in the tracklist. Carly Rae Jepsen has got me looped in on the full listening experience. And I love it.
The 33-year-old pop star and songwriter seems to have found a sweet spot in her career and art. A place where she's comfortable in her own skin and identity, but also willing and knowingly vulnerable and searching. It's that combination that gives us pop music a little deeper than some bops. And while that's not to say we don't love the guilt-free, loud volume, windows down, sing-along pop songs, we do enjoy the extra layers of story and substance too.
Speaking of singing and dancing along to pop music. I can honestly tell you that I've had to take breaks while writing this piece because I haven't been able to sit still during Now That I've Found You, Party For One, and Feels Right. True story. No shame.
In an interview with Tom Power on q on cbc, Jepsen says, "I think a lot of people think of pop as a like a guilty pleasure. But then my question is like, if it brings you pleasure, why feel bad?". We feel that. We agree with that. And we can promise you that we don't feel bad at all about loving Dedicated.
In the more than 10 years since Carly Rae Jepsen was introduced to us on Canadian Idol, 7+ years since the world discovered the smash hit that is Call Me Maybe, and four years since we really really really liked I Really Like You, she has maintained the ability to capture our imagination and attention. And maybe a piece of our heart too.
The Canadian songstress is entertaining and relatable. Her pop music is accessible and enjoyable. And more than anything, it's good.
And on Dedicated, we get 15 songs to dig into and try to choose a favourite. It's not easy.
Good luck!
If you haven't listened to Dedicated yet, hit play now, let the whole album flow through the speakers or headphones, and then do it all over again.
Carly Rae Jepsen, Dedicated Tracklist