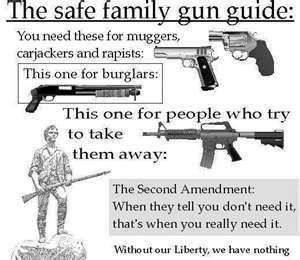 KHOU: A driver who pulled up to a McDonald's in north Houston said he had to use deadly force after he was attacked by two carjackers.
The incident happened at the McDonald's in the 7500 block of the North Freeway just before 10 p.m. Tuesday.
The victim told police he had just rented a couple of movies from the Redbox outside the restaurant when he was forced out of his car and pushed on the ground by two men. Police said the men were apparently going after the victim's car. The carjacking victim pulled out a gun and shot both men. One died at the scene while the other one ran away wounded. Police said a third suspect drove away in the getaway car.
As is standard procedure, the incident will be reviewed by the district attorney's office, but charges are not expected to be filed against the shooter.
"We're just waiting right now to let our crime scene unit finish processing the scene, and we're talking to the D.A.'s office, and we'll make a determination after that."
Score one for the Second Amendment!
DCG