Birmingham town center came alive over the weekend with the smells and sounds of the Caribbean. The very first Caribbean Food Festival took place in Victoria Square on June 3rd and 4th and comprised of soothing music, some hip shaking, friendly people, tasty punch, and of course delicious food.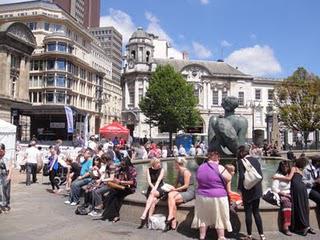 The Sun was out and so was the Crowd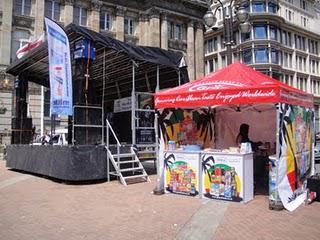 The stage is set for some music
It was as if the weather Gods were giving their blessings when the city was graced with two days of pure sunshine, with a slight drizzle which to be honest is very tropical in itself.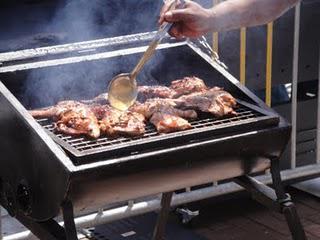 Yum!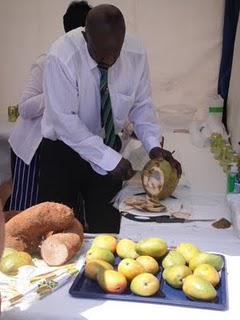 Coconut and Mangoes... Anyone?
The smell of food being cooked was simply exhilarating. The sounds of the Caribbean made the whole experience all the more fun as you could simply pick a drink or grab a bite and just sit and relax and for a few minutes wash away your worries.
Having watched the popularity of the Birmingham International Food Festival and Birmingham German Market increase tremendously over the years, I have no doubt that the Caribbean Food Festival will only grow in the years to come. It was a pleasant addition and an opportunity to try a new cuisine.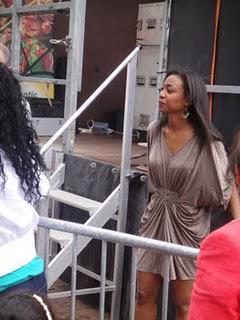 Beverly Knight during a Meet & Greet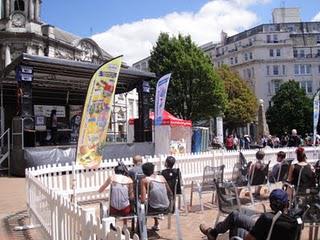 Sit back, relax, and enjoy the music
So make sure that you keep a lookout for the Caribbean Food Fest next year to fulfill your cravings for Jerk Chicken, Rum Punch, Mangoes, Coconut Water, or Lamb Curry. To make sure you don't miss out; make sure you follow their official website caribbeanzest.co.uk