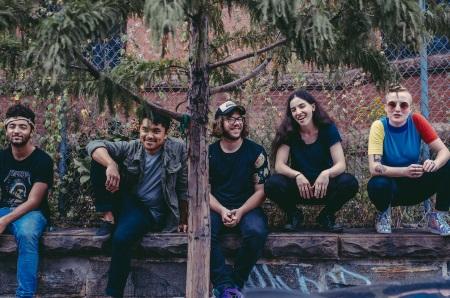 Brooklyn quintet is a new band founded by a bunch of longtime indie musicians sharing a love for a big passionate mid-tempo rock. Their debut single Swallow, written by singer Erin Pellnat, deals with the troubles of getting out of an unhealthy relationship. The band helps her out on getting on top of her anxiety with a bold guitar/keyboards combo pushed forward by an Eighties inspired rhythm section.
Caretaker:
Erin Pellnat: vocals
Chris Krasnow, percussion
Eva Lawitts, bass
Alex Pulakos: guitar
Damian Sim: keyboards
Live dates:
07/20 Brooklyn, NY @ Knitting Factory
08/19 New York, NY @ Mercury Lounge (w/ Glass House Point)
HCTF review of Erin Pellnat - Dream in Color.