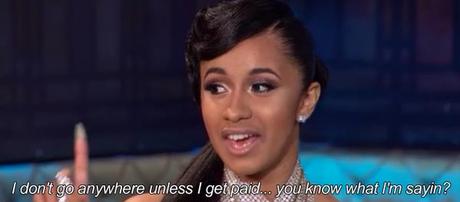 All hail Cardi B  because she's the only one who isn't here for Peter and his scumbag ways. And you know what? I'm here for. I don't have to do a have a seat a segement because Card did it for me. Check out her read below.
Cardi read Peter Gunz dirty ass for FILTH, spilled all that truth tea. amp.twimg.com/v/1a9e4828-640…

—
Jonathan (@badgalriri) March 22, 2016
Dirty feet Peter Gunz your old and washed up and all you can do right in your life according to what we see in Love and Hip Hop is give babies to women and make them look stupid on tv. I think since your closing on 50 it is really time that you evaluate you life and figure out wtf is wrong with you and fix it. Amina girl hush he pays his rent and dicks down every other hoe and makes you look stupid. And Peter you look even dumb when you tell Cardi to love herself. Do you even know what love is? And stop faking like you don't know Cardi. She and Remy were the saving graces of this show. Devil Mona Scott-Young recast Peter, Aminia, and Tara because we have had enough of the phuckery.