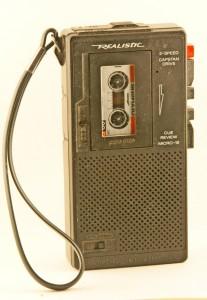 After you've been in a car crash, you are faced with a number of decisions and concerns.  Your first concern is your physical well-being . Whether you have been in a minor fender bender or a traumatic crash, an insurance company will generally be calling you and asking for a "recorded statement".  Absolutely DO NOT give a recorded statement until you have spoken with an attorney.
As an attorney, I would advise against agreeing to a recorded statement with an insurance company
Even if the truth helps your case, a recorded statement can be a powerful tool used by the insurance company later to deny or minimize your claim.  After an accident, you are probably in quite a bit of pain and maybe on some type of pain medication.  You have a lot of things on your mind including the time and cost of your medical treatment, missed work and also the day-to-day inconvenience of not being able to be the spouse or parent you usually are.  Whether your car is fixable or totaled, you have to either deal with having it repaired or purchasing another vehicle while you are in physical pain.
Needless to say, you have a lot on your mind and if you are taking pain medication, you are probably drowsy and not thinking as clearly as you usually do.  These factors do not make an ideal state of mind for a recorded statement.
Giving a recorded statement should be 'okay' if I tell the truth, right?
You would think so, but that is not always the situation.  You must remember that insurance adjusters are experts at getting statements, denying and minimizing claims.  The problem with giving a recorded statement is that you can say too much or you can say too little since you are not sure just what the insurance adjuster is looking to find.
Your recorded statement can be twisted to use against you.
Example:  As the result of a car accident, you have a broken leg that is in a cast as well as quite a few bruises all over your body. Since your leg is in a cast and you've been laying in bed for two days, you did not notice the pain in your back until you were up and walking around a few days on your crutches.  But, in your recorded statement the day after the accident while you were in bed,  you only mentioned your broken leg.  No where in your recorded statement did you mention this back pain.  Maybe the back pain requires you to see a specialist who prescribes weeks of physical therapy and possibly  surgery, but since you didn't mention it in your recorded statement, the insurance company may say it was unrelated to your crash even if you have never had back pain before.
After a motor vehicle accident, you want to seek medical treatment as soon as possible then you should call an experienced car accident attorney.  Personal injury attorneys offer free, confidential consultations where you can discuss your crash, your injuries and the steps you need to take to be sure that you are not held holding the bag on many medical bills you did not cause.
Initial consultations can be done over the phone. If you are not injured, then you may not need us but asking questions and getting advice is always free.  You should not settle your case for a minimum of 30-60 days.  Just as in the example above, you want to be sure that you truly know the extent of your injuries, have them documented and treated by a physician and know your treatment plan and prognosis before you even think about settling with an insurance company.  If you are hurt at all, this cannot be done in such a short amount of time. Call on of our attorneys,
Call us seven days a week 1-800-685-3302 or locally 314-276-1681
Summary Article Name
Car Accident: Should I Give a Recorded Statement to Insurance Company?
Author
Zane T. Cagle
Description
You should NOT give a recorded statement to any insurance company before you speak with an experienced car accident attorney.
Share This: