Picture this; a daughter sitting on the couch between her parents. It has hallmark moment written all over it, right?
Except… her parents are ghosts.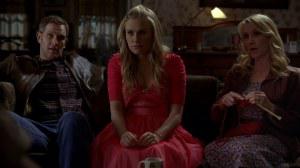 So… it's not your typical Hallmark moment. But with Halloween around the corner… you never know.
I bet you all could give Hallmark a run for their money on this one.
Who is willing to take on the challenge and "Caption This"?